"Coming to the Land of Gems" tourism programme impresses visitors
Wednesday, December 7, 2022
YBO - As part of the third "Coming to the Land of Gems" tourism programme in Luc Yen district, Yen The township recently hosted a wide range of activities, including 'chung' cake wrapping and red-whiskered bulbul singing contests, and folk games such as spinning tops, blind man's buff, and 'danh yen' which is considered badminton of the local ethnic minority group.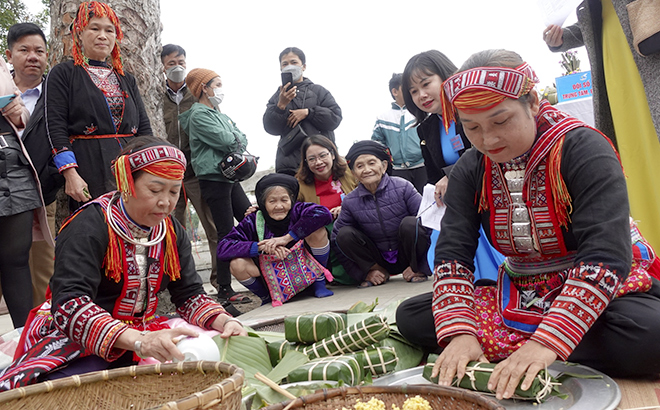 Locals and tourists experience Chung cake wrapping in market space.
In the market space of the land of gems, local people and visitors are immersed in the lively atmosphere of the 'chung' cake wrapping contest with the participation of teams from the Women's Unions of communes and Yen The township in the district.
The expanded red-whiskered bulbul singing contest saw the competition of 74 birds from Yen Bai, Ha Giang, Phu Tho, and Lao Cai provinces.
The organisation of activities has contributed to diversifying tourism products, awakening the potential of tourism development, boosting economic development, and improving the cultural and spiritual life of local people and tourists.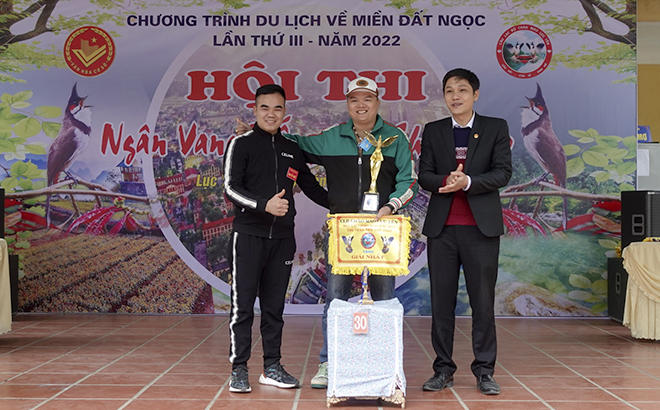 The organiser presents first prize of expanded red-whiskered bulbul singing contest in 2022.
Other news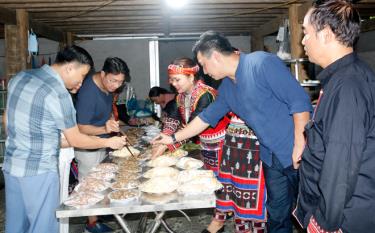 In recent years, Van Yen district of Yen Bai province has focused on preserving culinary cultural values in association with developing tourism, contributing to luring more and more visitors to the locality.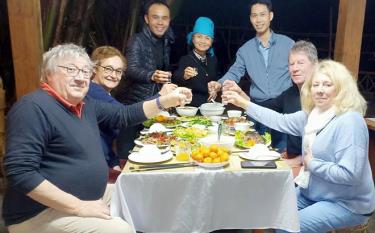 The western area of Yen Bai province boasts a lot of attractive destinations for tourists, including Mu Cang Chai terraced fields, Tram Tau hot mineral springs. A feature that lures visitors is the local rich and unique cuisine culture.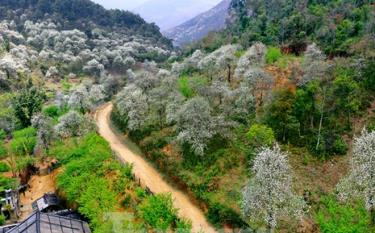 In order to enrich tourism products to attract visitors, Mu Cang Chai district of Yen Bai province will coordinate with Muong La district of neighbouring Son La province to organise the 2023 Hawthorn Flower Festival on March 18 and 19.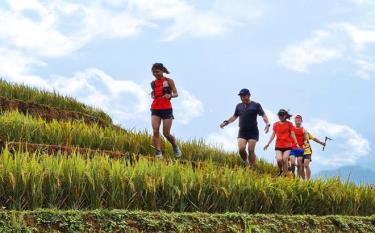 Over recent years, sports tourism has been introduced into Vietnam and is gaining popularity in the Southeast Asian nation. Yen Bai province has grasped the opportunity, especially the "golden" period, to recover the local tourism sector. The province has seriously invested in sport tourism, making it an impulse to attract more visitors.