Top 3 Worth-Visiting National Parks In Vietnam From North To South
Fresh and pristine national parks such as Phong Nha Ke Bang, Cuc Phuong, or Ba Be are places you cannot miss when traveling to Vietnam.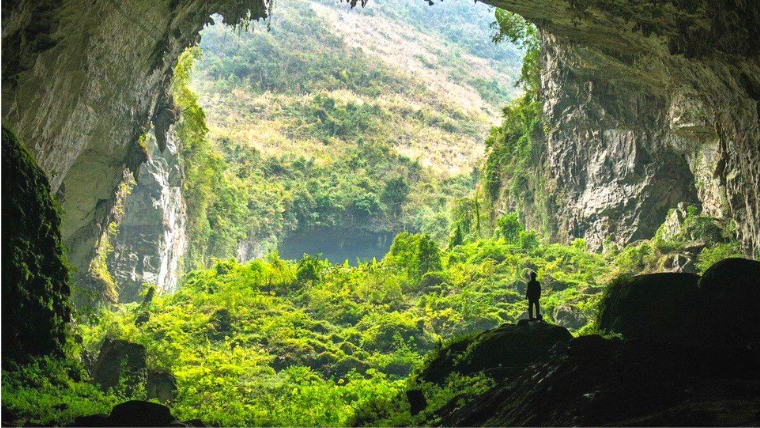 Fresh and pristine national parks such as Phong Nha Ke Bang, Cuc Phuong, or Ba Be are places you cannot miss when
traveling to Vietnam
.
As a top destination in the world, Vietnam is endowed with an abundance of beautiful landscapes, resources, and diverse ecosystems. Below are the top 3 Vietnamese national parks, which are the most suitable places for you to experience and explore.
Phong Nha Ke Bang National Park - top 3 national parks in Vietnam
Located in Bo Trach District in the north of Truong Son mountain range, this national park in Vietnam stretches over 5 communes of Quang Binh Province. This place has been recognized by UNESCO as a World Natural Heritage site twice with different criteria (in 2003 and 2015). Phong Nha Ke Bang is cool all year round, but you should go in April - August when it is dry, avoiding danger and rising water, which is not convenient to explore. The cost of sightseeing here will usually include the ticket price of the place you choose to visit, and the boat fare if you go by waterway.
Among the national parks in Vietnam, Phong Nha Ke Bang is famous for its karst limestone mountains millions of years old. Coming here, you will be amazed by more than 300 magnificent caves of various sizes and shapes. The most prominent one is Son Doong Cave, which is said to be the largest cave in the world up to now, forming a separate ecosystem inside. In addition, there are many equally beautiful wonders here such as Thien Duong Cave, Tien Son Cave, Tu Lan Cave, En Cave, and so on. This national park is also home to hundreds of rare and precious animal and plant species, many of which are listed in the Red Book.
Phong Nha Ke Bang National Park
is one of a few national parks in Vietnam where you can explore the system of rivers and streams with dense waterfalls creating extremely poetic landscapes, or the historical and cultural archaeological sites,… Chay River - an ideal place for kayaking and Son River with jade clear water are the most outstanding ones. Do not forget to participate in ethnic cultural tourism, get acquainted with the Bru - Van Kieu and Chut people, enjoy delicious specialties, and experience interesting festivals, and traditions.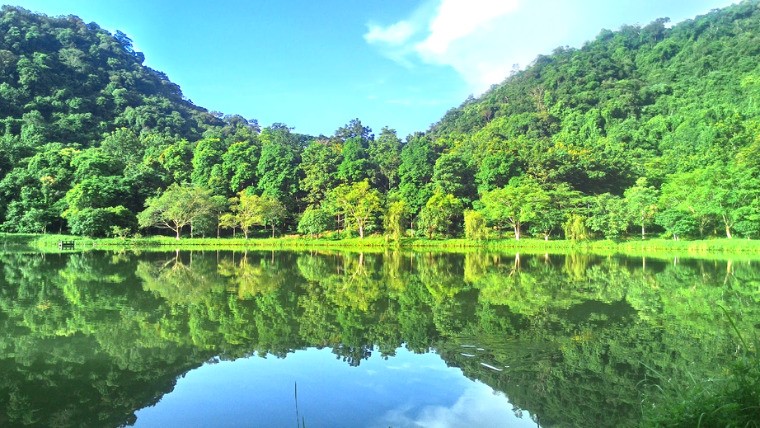 A lush corner of Cuc Phuong National Park - Source: vedanaresort
With an area of about 22,408ha, this is said to be one of the national parks in Vietnam with the richest flora and fauna ecosystems, with many rare species, attracting not only international tourists but also many researchers. You can visit this place at any time because each season here has different and attractive features, except the period from November to January when the weather is quite cold and the roads are also difficult.
You can find in Cuc Phuong National Park many prehistoric caves such as Con Moong, Crescent Moon,... with countless ancient artifacts that have been unearthed. Meanwhile, conquering the Silver Cloud Peak with an altitude of 648m will be an opportunity for you to see the beautiful scenery of Cuc Phuong forest, Yen Quang Lake, and Muong village. Being one of the most beautiful national parks in Vietnam, Cuc Phuong National Park has a breathtaking butterfly season taking place in May. This is when thousands of colorful butterflies gather to create a very fancy scene like in fairy tales. Just be light and stay silent, you can sit down and let them land on you, pose freely and take beautiful check-in images with the acting support of hundreds of butterflies.
- Location: 3 provinces of Thanh Hoa, Hoa Binh, and Ninh Binh in North Vietnam
- Ticket price: 60,000 VND / pax ($2.57)
- For more details, visit dulichcucphuong.com.vn
Ba Be National Park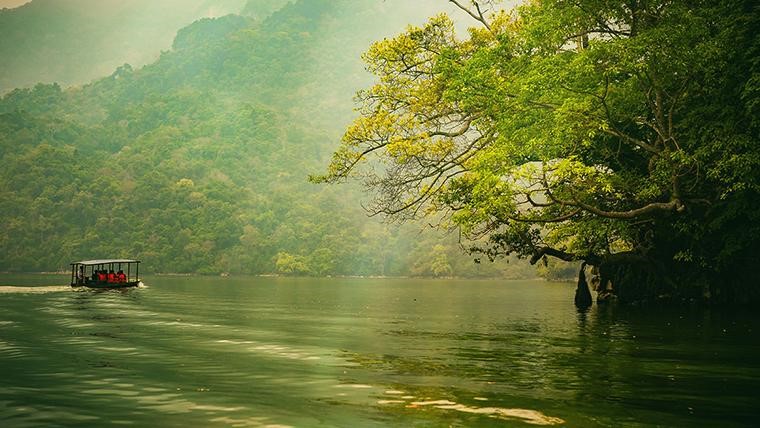 Ba Be National Park - Source: vietnamtravel
Unlike the two places above and most of the national parks in Vietnam, Ba Be's most prominent feature is the freshwater lake of the same name, which is said to be one of the 20 largest in the world. Located in Nam Mau Commune of Bac Kan Province, this place is surrounded by rocky mountains and primeval forests, so it is cool and fresh all year round, suitable for sightseeing to avoid the heat on summer days. This is where you can explore the poetic landscape, the magnificent cave system, as well as the diverse ecosystem with more than 1000 species of plants and 80 species of animals.
Being one of the most attractive national parks in Vietnam, Ba Be National Park offers numerous interesting activities. And the activity that you must try when visiting Ba Be National Park is renting a boat, and exploring the natural beauty of the mountains and forests. Floating along the waves, you can see the mosses, aquatic plants, and schools of colorful fish swimming below due to the clear water of Ba Be Lake. There are many types of boats for you to choose from according to your personal preferences, such as large or small boats, canoes, or kayaks for the adventurous. The boatmen are local people, who know many legends about Ba Be lake and are always more than happy to share with you on the journey.
- Ticket price: 45,000 VND / pax ($1.93)
- Boat rental: 450,000 - 550,000 VND / pax ($19.27 - 23.55)
VietnamTrips can only name some national parks in Vietnam, but there are many other interesting and unspoiled addresses. Hopefully, the above information will help you plan your trip, and you will have a chance to admire the beauty of these places in the near future.
- Company: Local Sunshine Co. Ltd - Experience Vietnam like a local!
- Address: No. 27 To Vinh Dien Street, Thanh Xuan District, Hanoi, Vietnam
- Website: https://vietnamtrips.com/
- Fanpage: https://www.facebook.com/amazingvietnamtrips
- Gmail: localtravelidea.info@gmail.com
Other news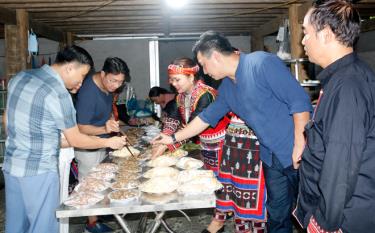 In recent years, Van Yen district of Yen Bai province has focused on preserving culinary cultural values in association with developing tourism, contributing to luring more and more visitors to the locality.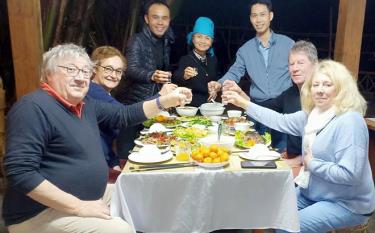 The western area of Yen Bai province boasts a lot of attractive destinations for tourists, including Mu Cang Chai terraced fields, Tram Tau hot mineral springs. A feature that lures visitors is the local rich and unique cuisine culture.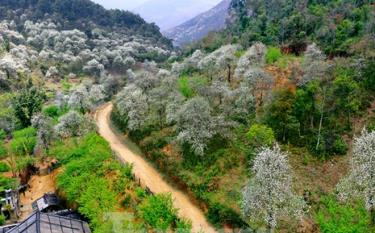 In order to enrich tourism products to attract visitors, Mu Cang Chai district of Yen Bai province will coordinate with Muong La district of neighbouring Son La province to organise the 2023 Hawthorn Flower Festival on March 18 and 19.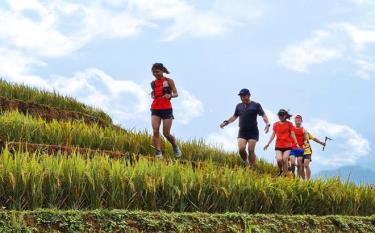 Over recent years, sports tourism has been introduced into Vietnam and is gaining popularity in the Southeast Asian nation. Yen Bai province has grasped the opportunity, especially the "golden" period, to recover the local tourism sector. The province has seriously invested in sport tourism, making it an impulse to attract more visitors.