Mu Cang Chai land, people promoted on Facebook
YBO - Formed in late 2019, three clubs at Mu Cang Chai town, La Pa Tan and De Xu Phinh communes have been active in introducing and promoting the land and people of Mu Cang Chai through their Facebook fanpage named "Mu Cang Chai – Culture, cuisine and tourism."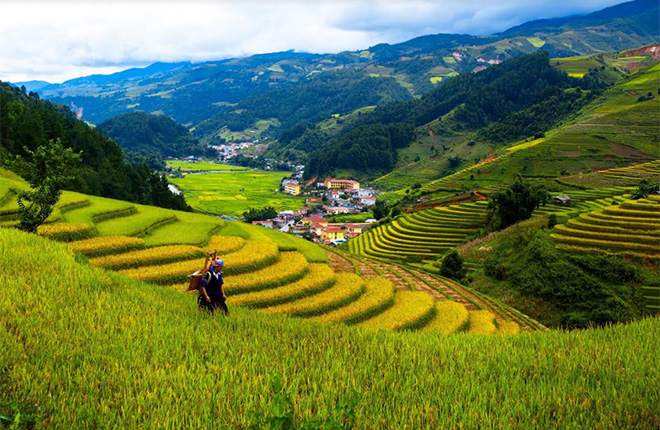 through communications and promotion activities, the beauty of Mu Cang Chai will become closer to domestic and foreign friends.
Secretary of the Ho Chi Minh Communist Youth Union of Mu Cang Chai town Duong Thi Nhac said that the fanpage has attracted 1,500 followers. The page highlights the unique culture and cuisine of Mong and Thai ethnic minority people, shares popular tourist destinations in Mu Cang Chai in association with each season and different events, thus introducing beautiful images of the locality to the community.
Mu Cang Chai, home to picturesque terraced paddy fields that have been recognised as one of the 20 most colourful destinations in the world by Conde Nast Traveler, still preserves deep cultural identity of Mong ethnic minority group. Visitors to the place can experience cultural practices, culinary delights and traditional customs of the group, while enjoying historical relic sites and traditional craft villages.
Mu Cang Chai's beauty and potential need to be awaken through promotion activities to get more people know about the land and people of the area. The mass media is an effective channel.
Since the end of 2019, the district has strengthened communications and promotion activities to introduce a land of "solidarity, confidence, friendliness and affection."
Since early 2020, the district has exploited social media and enhanced the quality of communications and tourism promotion activities, contributing to spreading the image of the land and people of Mu Cang Chai among domestic and foreign tourists. This is among measures to make Mu Cang Chai a "Unique, safe, friendly" tourism destination in the future.
Other news
Amid the complicated developments of COVID-19 pandemic, in order to protect the "green zone" status for the province, Yen Bai has restricted locals from traveling outside the locality as well as people from other localities from entering the province. Many local families have chosen to visit sites in the province to ensure safety and enjoy their vacations in weekends.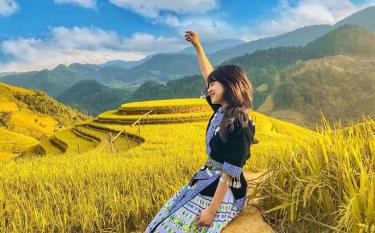 La Pan Tan tray-shaped hill is located about 8km from the centre of Mu Cang Chai district. It is about 1000 – 1600 metres above sea level. The name of the hill might result from the fact that it looks like a tray.
Nghia Lo town of Yen Bai province has launched a contest to seek designs of tourism symbol for the town.
Luc Yen district has set targets to develop green tourism into an important economic sector, create various quality tourism products and become one of the province's outstanding destinations in the 2020-25, thereby building the brand of "Luc Yen-where colours converge".