Tourism developed in Yen Bai former revolutionary base
YBO - Located in two communes of Van Hoi and Viet Hong communes of Tran Yen district, the national historical site of Van revolutionary base has become a popular tourist destination among visitors in recent years.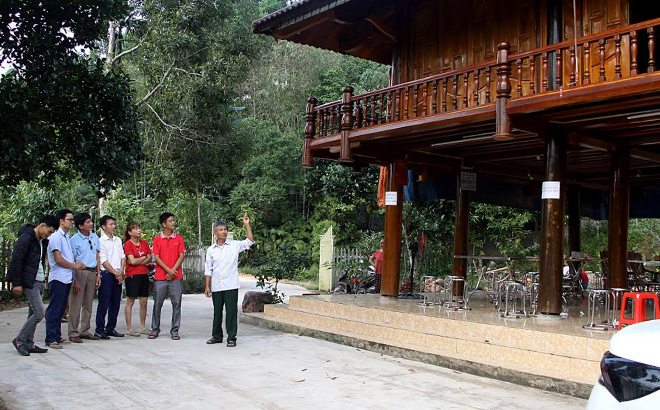 Tay people in Viet Hong introduce traditional products to tourists.
Viet Hong commune, where 86 percent of local population being Tay ethnic minority people, used to be a venue for important historical events. Over the years, revolutionary relics have been preserved and restored by local administration and residents, such as Van village and Doc village's community houses, the bat cave, Truong Tho waterfall, Na village's lotus pond, and caves in the natural forest, as well as the house of Tran Dinh Khanh family – a national historical relic site.
Hoang Van Bien, Chairman of the People's Committee of Viet Hong commune, said that in 2019, the commune decided to chose Na and Van villages to develop community-based tourism combining homestay, eco-tourism and resorts.
Five local families registered to open homestays under the project. Initially, the commune chose one household to pilot the model, which is the family of Hoang Ngoc Lien in Van village. The homestay of the family has been operating effectively.
Alongside, the commune has coordinated with relevant agencies to strength communication campaigns to encourage local households to engage in the model, while organising tourism training courses and promoting typical local products such as natural honey, safe vegetable, and art troupes of Na village.
Recently, Viet Hong commune has completed a Tay language learning course for local residents, in which a number of Tay folk songs were also popularised. A number of traditional products of Tay people have also been restored to serve tourism.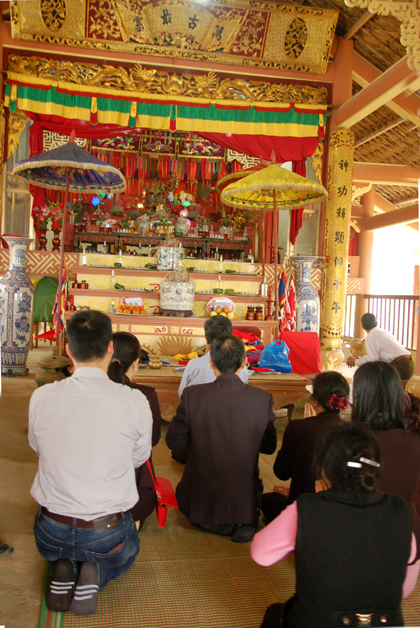 Besides Viet Hong, Van Hoi, is also a community-based tourism hub thanks to its historical sites of the war against the French colonialists such as Dong Yeng palm hill and Van Hoi community house.
Van Hoi has exploited its beautiful natural landscapes for tourism, particularly various waterfalls such as Van Hoi, Voi Rong, Que and Ao xanh waterfalls, or Van, Linh, Chanh and Ha streams.
Particularly, Van Hoi lagoon with a water surface area of 410 hectares and more than 40 islands in different sizes and diverse aquatic resources, has become a unique tourism site. In recent years, villagers in Van Hoi have developed eco-tourism at the site, focusing on the lagoon's lotus products.
Currently, Van Hoi has set up a number of eco-tourism sites such as the flower valley in Khe Mon hamlet, the lotus pond in Minh Phu hamlet, floating houses in Dong Chao hamlet, the lakeside flower valley in Lao Dong hamlet, Van Hoi lotus lagoon, and the homestay of Nguyen Van Son family in Minh Phu hamlet.
Although it is new in the tourism map, in the recent two years, the Van relic site has welcomed more than 20,000 visitors, gradually becoming an attractive destination of Yen Bai.
Other news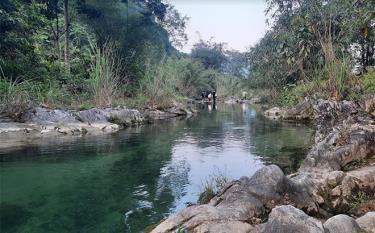 To resume tourism activities in the post-pandemic period, Yen Bai's Luc Yen district has built 'safe and friendly destinations' and fully reopened to tourists.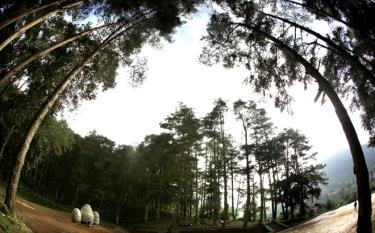 Remote but beautiful, Tram Tau in Yen Bai province features a rough mountainous terrain and is home to a large number of Viet Nam's ethnic minorities. Despite being off the beaten path, the locality is growing its sustainable ecotourism base.
Located at an altitude of nearly 1,400 metres above sea level, Suoi Giang has a cool climate year-round. Average temperatures are perhaps 8-10 degrees Celsius lower than in places such as Van Chan district and Nghia Lo town. On any given day in Suoi Giang, visitors may enjoy a cool night, floating clouds in the morning when they awake, and clear skies and breezes in the afternoon as golden sunshine bathes the hillsides. We are pleased to introduce readers to some of the highlights of Suoi Giang.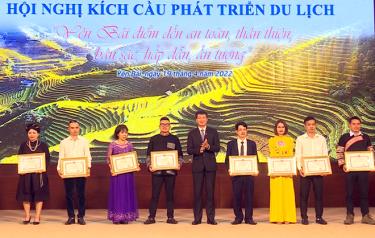 Early last week, the People's Committee of Yen Bai held a conference to promote the province as a safe, friendly, unique, appealing and impressive destination, with the participation of more than 70 local tourism operators and those of other localities.