Yen Bai ensures food safety to attract tourists
YBO - The western area of Yen Bai province boasts a lot of attractive destinations for tourists, including Mu Cang Chai terraced fields, Tram Tau hot mineral springs. A feature that lures visitors is the local rich and unique cuisine culture.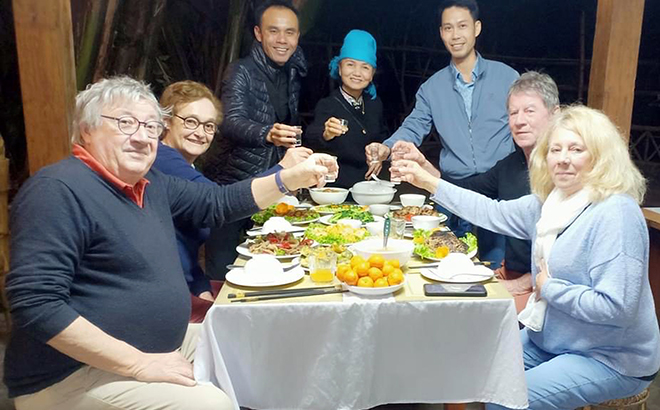 Foreign tourists enjoy dishes imbued with national identity at Homestay Loan Khang in Sa Ren village, Nghia Loi commune, Nghia Lo town.
In order to improve its reputation, over the past time, Homestay Loan Khang in Sa Ren village, Nghia Loi commune, Nghia Lo township, has carried out measures to attract tourists by bettering the quality of services to ensuring environmental sanitation and food hygiene and safety.
Hoang Thi Loan, the homestay's owner, said that every day, the homestay serves dozens of meals, mostly for those who stay overnight. The number will surge during festivals. Therefore, the establishment has paid special attention to ensuring food safety and hygiene.
Sharing the same view, the owner of Hang Beo restaurant in Mu Cang Chai town said that at the peak of the ripe rice season, the number of visitors to Mu Cang Chai increases dramatically. However, that does not mean that restaurants neglect food hygiene and safety.
"We always pay special attention to choosing quality, fresh and green vegetables of clear origin; ensure the water system in accordance with required standards; and preserve food in such equipment as freezers, pantry cabinets, and those for food samples," said the owner.
Luong Quoc Dung, Director of the Sub-Department of Food Safety and Hygiene, said that every year, the sub-department coordinates with authorised agencies, districts, township and Yen Bai city to inspect, examine and request restaurants, hotels, and catering establishments to strictly comply with regulations on ensuring food hygiene and safety.
For those infringing on these regulations, the inspection teams have handled them in accordance with regulations and requested them to address the shortcomings and strictly comply with regulations. Special attention has been paid to localities, and production and business establishments with branded culinary products such as wine, rice, smoked meat, dried meat, and 'com' (young sticky rice flakes).
A safe, green and clean tourism environment is what Yen Bai has been aiming for to develop sustainable tourism. To that end, it requires not only drastic actions of local authorities, but also cooperation of the whole society, each citizen and each person involved in the non-smoke industry.
Other news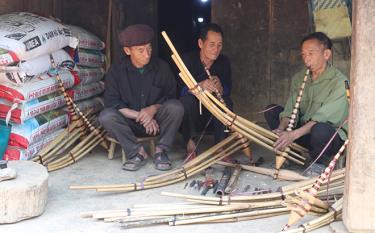 Along with beautiful natural landscapes, Mu Cang Chai district of Yen Bai district is also home to the unique cultural identities of Mong and Thai ethnic minority groups, and various traditional values of local communities' traditional customs, festivals, crafts, costumes and cuisine.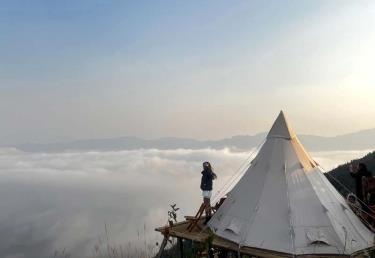 Camping has been chosen by many young people for their holidays over the recent years. In anticipation of that trend, some businesses and individuals in Yen Bai province have set up campsites to take full advantage of natural landscapes and attract tourists to the locality.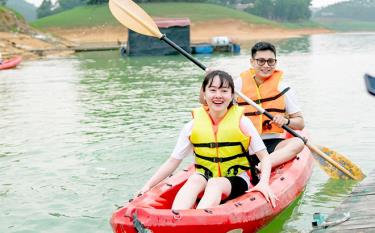 The northern province of Yen Bai welcomed over 121,000 visitors during the five-day holidays from April 29 to May 3, an increase of 70.2% compared to that the same period last year.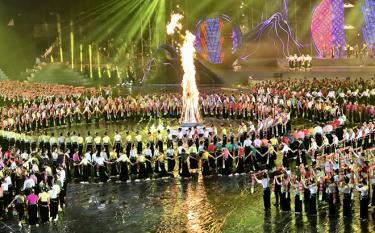 With diverse and unique potential, Yen Bai is a famous tourist destination in the north, as it welcomes millions of visitors every year. In addition to pristine landscapes and attractive indigenous cultures, the western localities of the province have launched many new and attractive tourism products for the five-day national holiday of Hung Kings Commemoration Day, National Reunification and May Day.