Mu Cang Chai terraced fields – a special national relic
YBO - Mu Cang Chai district has been renowned for colourful mountainous villages that encircled by fields of towering rice terraces with emerald stairways that seem to ascend to the heaven.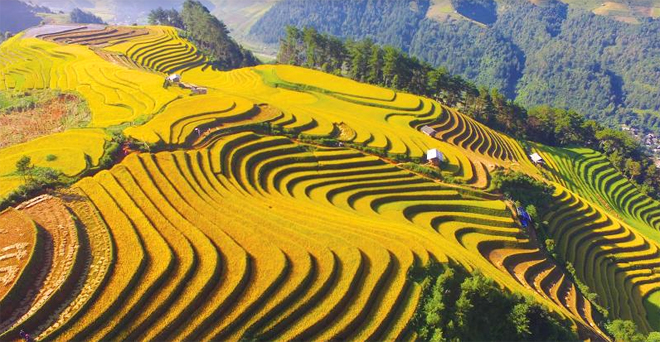 Waves of Mu Cang Chai terraced fields
The Mong ethnic minority people, the first residents in Mu Cang Chai, have created the magnificent terraced fields for hundreds of years.

According to geologists, as strongly divided terrain together with feralit soils have made it difficult for the Mong people to plant rice under traditional cultivation method. They have to take advantage of low hills which have large areas and gentle slope to form terraced rice fields.

The creation of terraced fields is truly a painstaking process. Virgin land reclamation has been carried out from year to year and generation to generation, thus making terraced fields like great frescos on mountain slopes. Actually, the development of terraced fields has close relations with the residence history and culture of the Mong ethnic group.

In 2007, Mu Cang Chai terraced fields were recognised by the Ministry of Culture, Sports and Tourism as a national landscape. This is an important milestone for the locality.

Lu Thi Ly, a resident in La Pan Tan commune said: "Along with making a living, we understand that our farming work has contributed to preserving the terraced field landscape. We have repaired, weeded, and cleaned the fields to welcome tourists".

Thanks to the Mong ethnic people's hands, minds and industriousness, they have created a giant sculpture. The art work, together with local festivals and traditional cultural identities, has made Mu Cang Chai become an alluring destination.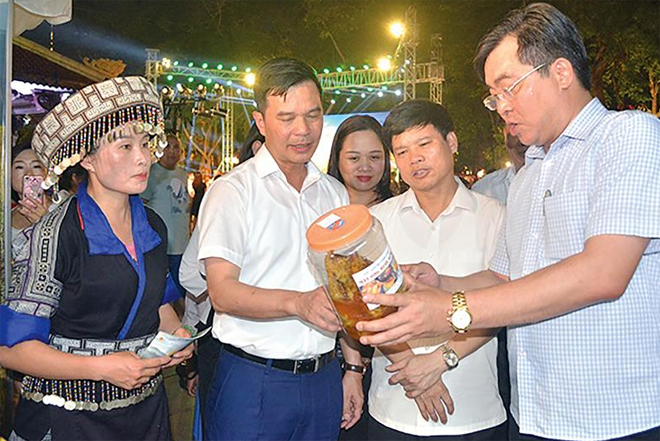 Vice Chairman of the provincial People's Committee Duong Van Tien (second from left) visits a booth displaying specialties of Mu Cang Chai district.
Beauty of Mu Cang Chai terraced rice fields

From the top of high mountains, visitors can see around winding terraces at their foot of mountains and enjoy magnificent and generous beauty of Mu Cang Chai.

With the terrain of high mountains and deep gulfs, each terraced rice field in Mu Cang Chai is interspersed in large and small ravines. In the distance, there are immense pine hills.

Rice hills, forests, and streams create endless beauty of Mu Cang Chai.
Terraced fields in Mu Cang Chai are beautiful the year round. No matter what season you come to Mu Cang Chai, you will enjoy interesting experiences. In the pouring water season, Mu Cang Chai terraced rice fields put on them brown soil-coloured shirts, which are glittering under the blue sky and sunshine. Few weeks later, the hills are covered in green of young paddy.

Mu Cang Chai terraced fields are more beautiful and attractive when the hills start to turn yellow with ripe paddy.

Terraced fields in Mu Cang Chai now not only become attractive to domestic visitors but also foreign holidaymakers.

The image of terraced fields not only appears in reportage films but also in photo exhibitions of local and international photographers.

Those who have had an opportunity to see terraced fields first-hand said that they want to return there. The beauty of Mu Cang Chai is always new, liking a "fairy" on the mountain with her secret charm.
Veroniek Iris Jacobs, a Belgian visitor, said: "The scenery here is very beautiful. This is a special land with kind people, nice clothes and delicious food. I will definitely come back here".

With local people and those love this land, the special national relic is not only located in the three communes of Che Cu Nha, De Xu Phinh, and La Pan Tan, but all things belonging to Mu Cang Chai are considered special landscapes. The land is hiding many beauties and interesting things that are waiting to be discovered.
Other news
Recently, many netizens were surprised by the beauty of terraced fields in Phong Du Thuong commune in Yen Bai province's Van Yen district.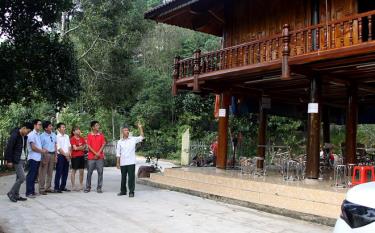 Located in two communes of Van Hoi and Viet Hong communes of Tran Yen district, the national historical site of Van revolutionary base has become a popular tourist destination among visitors in recent years.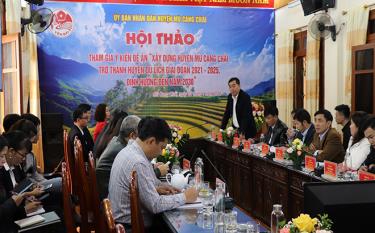 The People's Committee of Mu Cang Chai district recently held a seminar collecting opinions on a project on building Mu Cang Chai into a tourist district during the 2021-2025 period, with an orientation to 2030.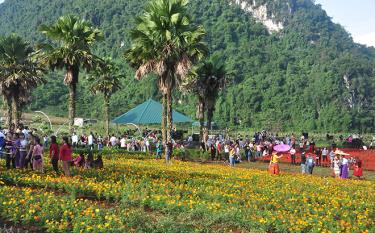 The second Luc Yen district "Going to Gemstone Land" tourism programme will be held from December 4-6 with a wide range of new and attractive activities.