Seminar talks developing Mu Cang Chai tourism
YBO - The People's Committee of Mu Cang Chai district recently held a seminar collecting opinions on a project on building Mu Cang Chai into a tourist district during the 2021-2025 period, with an orientation to 2030.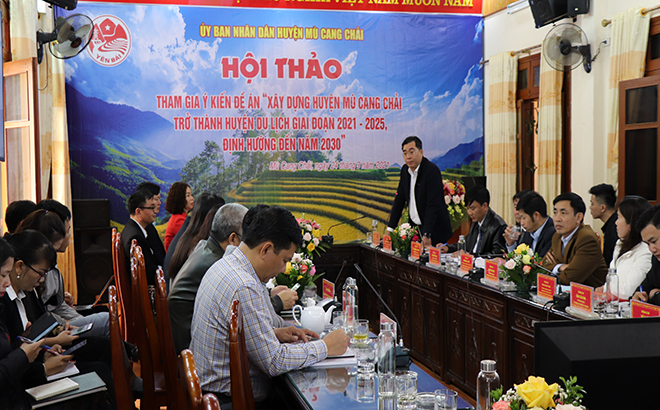 Overview of the conference
As a mountainous district, Mu Cang Chai holds great potential of developing tourism with many attractions such as Mu Cang Chai terraced field recognised as a special national relic, Che Tao Species/Habitat Conservation Area, Khau Pha mountain pass, Nam Khat valley, Pung Luong peak, together with special cultural identity of Mong and Thai ethnic groups. The US's CNBC broadcaster also listed Mu Cang Chai at the top of travel list 2020 in Vietnam.
The district gradually offered special tourist products, especially those tapping terraced fields.
To fully tap potential and strengths, especially terraced fields, the local project aims to develop green, cultural identity, safe and friendly tourism. Tourism is expected to basically become a pillar economy of the locality by 2025, a true pillar economy by 2030. Mu Cang Chai is to be a tourism district and one of the top destinations in the northwest of Vietnam.
To such end, Mu Cang Chai will strengthen transport connectivity with Hanoi, tourist and urban centres, step up tourism development planning, tap domestic market with the development of suitable products such as weekend, festival and community tourism.
The district will pay attention to tapping and developing sport, adventure, historical – cultural tourism, and new products such as ecological and agriculture tourism.
It will attach importance to developing tourism infrastructure and human resources, popularising special national relic Mu Cang Chai Terraced Field and Che Tao Species/Habitat Conservation Area.
Delegates suggested measures to build Mu Cang Chai into a tourist district in the coming time, focusing on developing tourism in combination with environment protection and sustainable livelihoods for local residents, tapping new rice festival of Mong ethnic people in Mu Cang Chai which has been recently recognised as a national intangible cultural heritage by the Ministry of Culture, Sports and Tourism, and architecture culture of Mong ethnic people.
Other news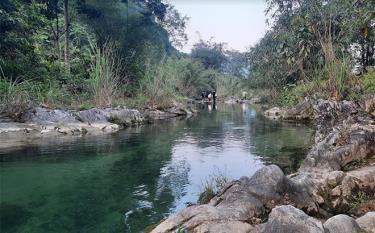 To resume tourism activities in the post-pandemic period, Yen Bai's Luc Yen district has built 'safe and friendly destinations' and fully reopened to tourists.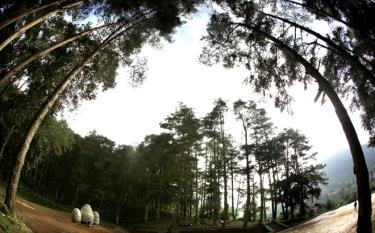 Remote but beautiful, Tram Tau in Yen Bai province features a rough mountainous terrain and is home to a large number of Viet Nam's ethnic minorities. Despite being off the beaten path, the locality is growing its sustainable ecotourism base.
Located at an altitude of nearly 1,400 metres above sea level, Suoi Giang has a cool climate year-round. Average temperatures are perhaps 8-10 degrees Celsius lower than in places such as Van Chan district and Nghia Lo town. On any given day in Suoi Giang, visitors may enjoy a cool night, floating clouds in the morning when they awake, and clear skies and breezes in the afternoon as golden sunshine bathes the hillsides. We are pleased to introduce readers to some of the highlights of Suoi Giang.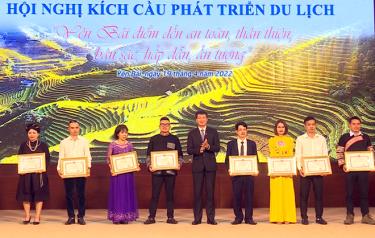 Early last week, the People's Committee of Yen Bai held a conference to promote the province as a safe, friendly, unique, appealing and impressive destination, with the participation of more than 70 local tourism operators and those of other localities.