Contemplating Mu Cang Chai rice on a quiet day
Wednesday, September 14, 2022
Duc Giang, 29, working in media and event industry in Hanoi, visited Mu Cang Chai to enjoy the view of rice fields in late August. He decided to choose the time ahead of National Day holiday to avoid overcrowding.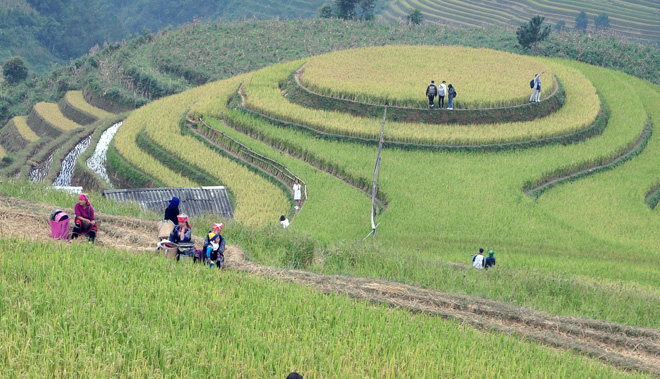 Mu Cang Chai terraced fields draw visitors.
"If I travel during peak time, my schedule and experience will be certainly affected. Therefore, I decided to move ahead of the holiday so that everything can move smoothly. I took photos without meeting any crowd," Giang said.
When Giang arrived, the rice was still green. If anyone wishes to come at the golden season, the right time will be from mid-September. However, the majestic scenery, beauty of terraced fields and quiet atmosphere really impressed him.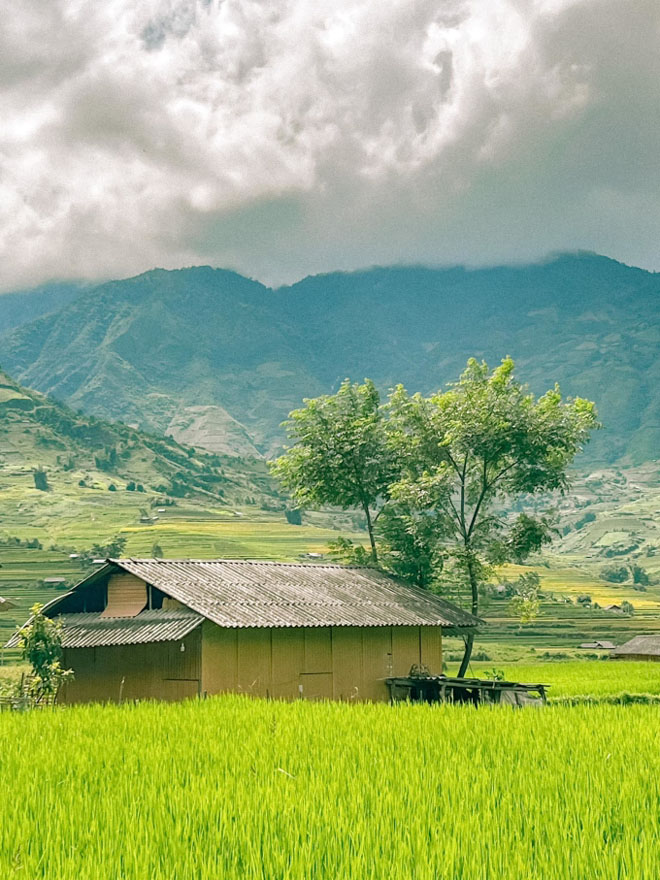 Poetic scenery at It Thai village
Giang and his five friends caught a coach from Hanoi's My Dinh station at 7pm for La Pan Tan commune, 15km from Mu Cang Chai township. The return ticket costs 600,000 VND. There, they hired motorbikes at the price of 200,000 VND per day.
"I chose a homestay service which is 2km from La Pan Tan commune. This place is near Kim T-junction and convenient to move to entertainment areas," Giang said. A room costs 600,000 VND for three persons.
First day
: Kim T-junction (La Pan Tan commune) – Tu Le – Lim Mong village – It Thai village – Khau Pha pass
Giang and his friends departed for Tu Le. There, they saw with their own eyes how locals make young rice. Tu Le young rice is popular and a specialty bought by tourists as gifts.
Later, they visited Lim Mong and It Thai villages. "The scenery here is lovely. We took many nice pictures and filmed a lot of beautiful corners," Giang said. The last stop on the first day was Khau Pha pass. Reaching the top of the pass, visitors could see places for paragliding over the terraced fields. Giang encouraged his friends to experience paragliding to enjoy the panoramic view of the majestic natural landscape from the sky. Later, they returned to the homestay to have dinner and relax.
Second day
: Mam Xoi hill – Mong Ngua hill – Dinosaur spine
After having breakfast, the group began a new journey with no less eagerness than in the first day. The destination is Mam Xoi hill - known as the most beautiful hill in the northwest and shapes like a raspberry. They wandered and took photos here for half a day.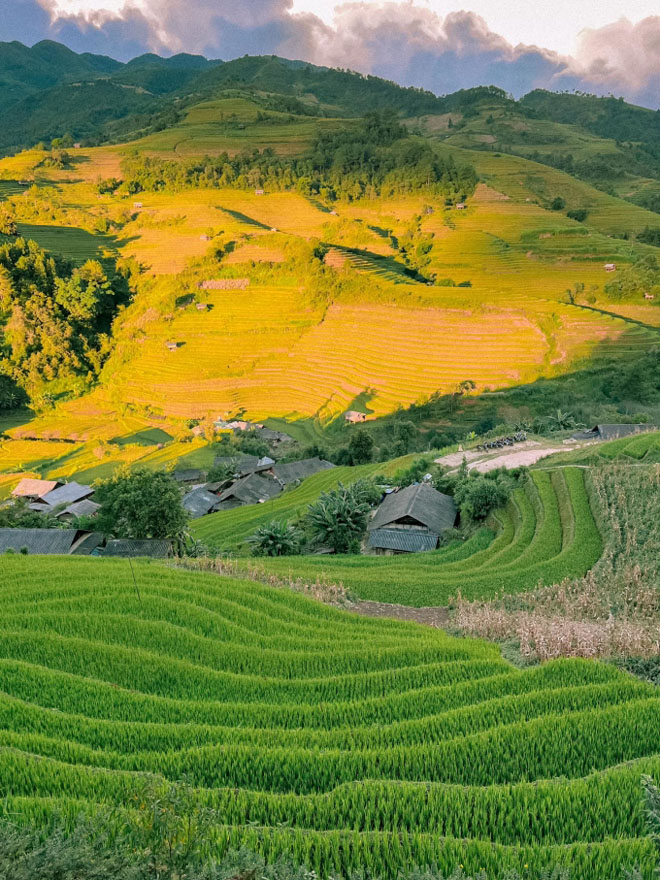 If visitors want to enjoy golden season, the right time will be from the mid-September
At noon, they moved to the Mu Cang Chai outlying district's downtown to have lunch and rest. Till afternoon, they travelled to Mong Ngua hill. "If one is not skilled at driving, they could hire a motorbike taxi to this place. As I travelled on a dry and sunny day, I drove myself but I went past the scheduled place." The entrance ticket to the hill is 20,000 VND and taking photos is free.
The last stop which also takes strength to get to is "dinosaur spine". It is nearly 20km from the national expressway but takes over 60 minutes. However, Giang said it is worth visiting. "Standing from above, looking down, the scenery is as beautiful as in Switzerland".
At 5pm, the group returned to the homestay for dinner, changed clothes and prepared to get on the bus at Kim T-junction back to Hanoi at 9 pm. The total cost of the trip, including accommodation, sightseeing tickets and transportation, averages nearly 1.5 million VND per person.
Among the destinations, he likes Mu Cang Chai the most because there are many beautiful terraced fields and the paths are not too rough. He was also impressed by local enthusiasm and hospitality and the waving greetings of highland children.
Other news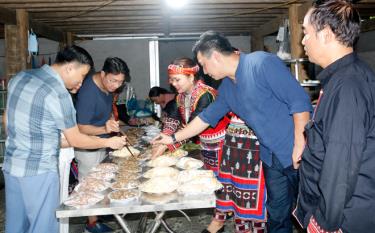 In recent years, Van Yen district of Yen Bai province has focused on preserving culinary cultural values in association with developing tourism, contributing to luring more and more visitors to the locality.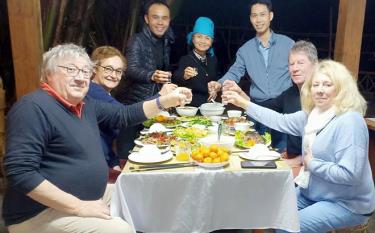 The western area of Yen Bai province boasts a lot of attractive destinations for tourists, including Mu Cang Chai terraced fields, Tram Tau hot mineral springs. A feature that lures visitors is the local rich and unique cuisine culture.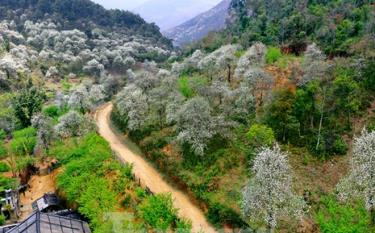 In order to enrich tourism products to attract visitors, Mu Cang Chai district of Yen Bai province will coordinate with Muong La district of neighbouring Son La province to organise the 2023 Hawthorn Flower Festival on March 18 and 19.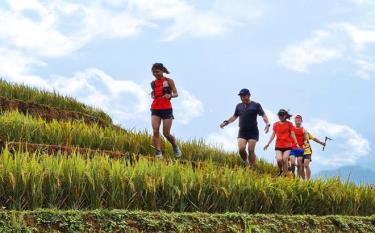 Over recent years, sports tourism has been introduced into Vietnam and is gaining popularity in the Southeast Asian nation. Yen Bai province has grasped the opportunity, especially the "golden" period, to recover the local tourism sector. The province has seriously invested in sport tourism, making it an impulse to attract more visitors.