Nghia Lo welcomes over 11,000 tourists during National Day holidays
Monday, September 5, 2022
During the National Day holidays from September 1-4, Nghia Lo township in Yen Bai province served 11,200 domestic and foreign tourists, earning 8.6 billion VND (365,500 USD) in revenue from accommodation services. Hotels, homestay and accommodation establishments and restaurants have an average service capacity of about 85%.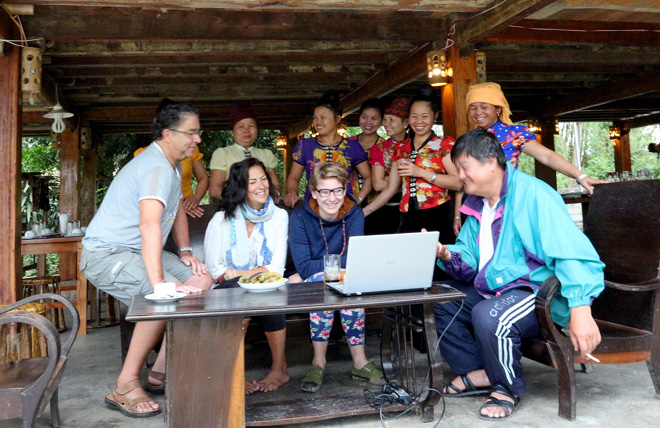 Domestic and foreign tourists at a homestay establishment in Nghia Lo.
Tourist attractions and historical sites such as Cang relic site and Nghia Lo military post, President Ho Chi Minh Monument Site, Cam Hanh temple, traditional cultural villages, community-based tourism sites associated with preserving and promoting national cultural identities, and new tourist sites in Son A and Nghia Loi communes attracted a lot of holiday-makers.
The township also directed sectors, communes and wards to organise many attractive activities. The highlight was to build places introducing local culture, and organise folk games to attract a large number of locals and tourists to participate in, and well ensure political security, social order and safety, and smooth traffic.
Other news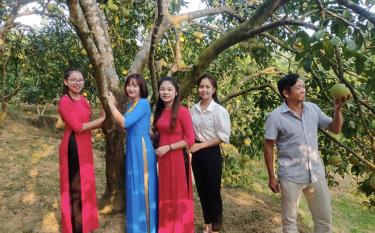 Dai Minh grapefruit, which was once used to be offered to the king, has become a specialty and also a pride of Dai Minh commune in particular and Yen Binh district in general.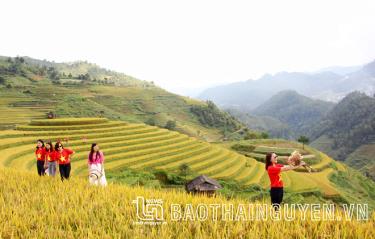 Thanks to the flexible application of measures to stimulate tourism demand, Yen Bai tourism industry has achieved impressive results in the first eight months of this year. The number of visitors to the province was up 103% year-on-year while tourism revenue also increased by more than 152% over the same period last year.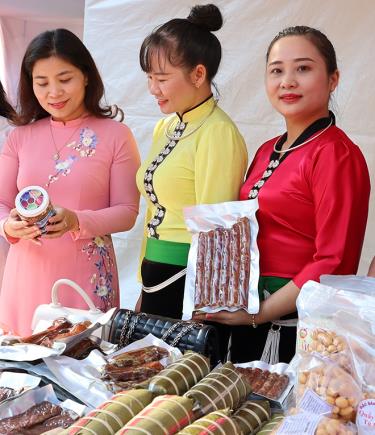 Recently, officials from the Vietnam Women's Union (VWU) chapter of Nghia Lo town have actively built tourism products and urged members to develop tourism.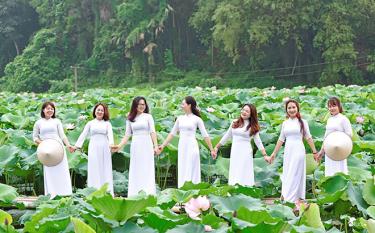 Blessed with beautiful natural landscapes, many historical relic sites, cultural diversity, and a number of agricultural specialties, Tran Yen district holds favourable conditions for developing ecological and community-based tourism.