Picturesque watering season on Mu Cang Chai terraced fields
YBO - Every June, mountains in the mountainous district of Mu Cang Chai seem to have a new look when they are covered with diverse colours of the watering season.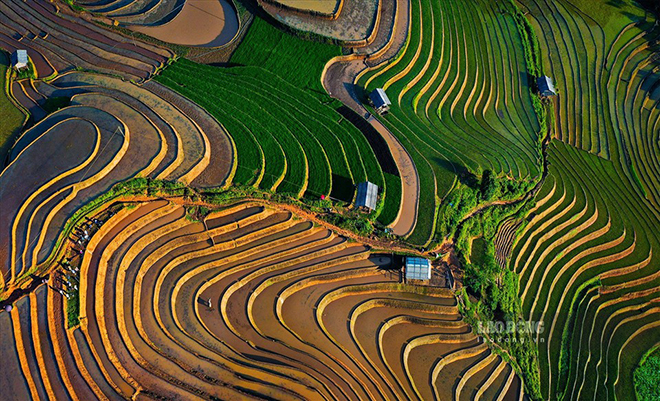 Mu Cang Chai terraced rice fields, located on mountain slopes in Mu Cang Chai district, were recognised as a special national relic site.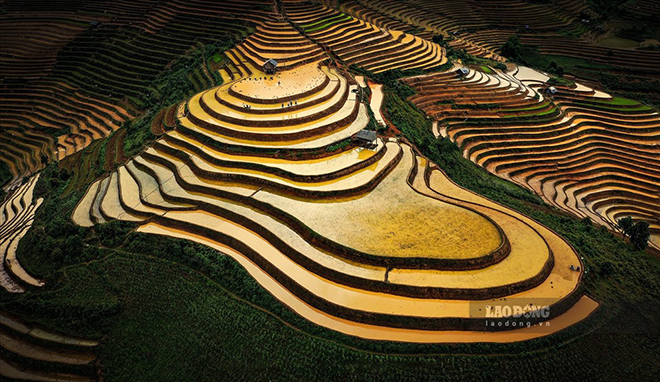 They are rice fields of Mong ethnic people who have cultivated there for many generations. A highlight of those fields is the nearly 500ha of paddies in La Pan Tan, Che Cu Nha, and De Xu Phinh communes, where terraced fields concentrate and look like giant trays of steamed yellow sticky rice.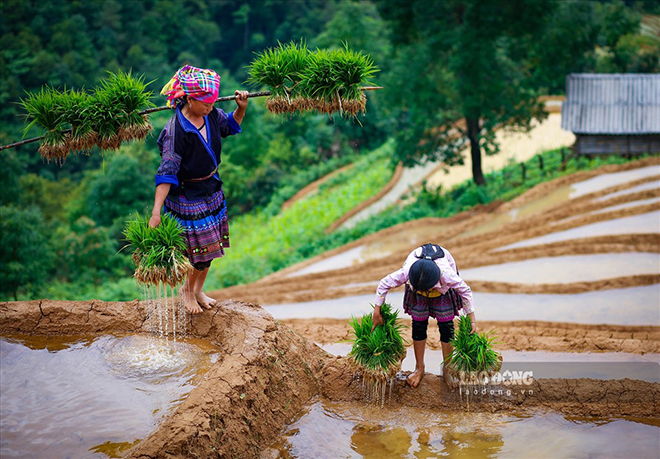 In the watering season, local residents reinforce the edges of terraced fields and channel water into the paddies to prepare for ploughing, sowing seeds, and planting seedlings. Continuous terraced rice fields spread across a vast mountainous area.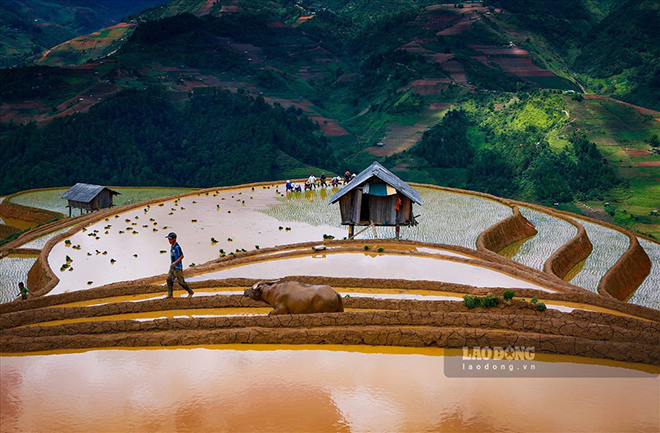 Though it is not easy to reclaim land and channel water into terraced paddies there, the fields have not only generated bumper crops but also become a magnificent natural wonder. The distinctive colours of terraced fields in the watering season make them as beautiful as a mural in the midst of mountains in northern Vietnam.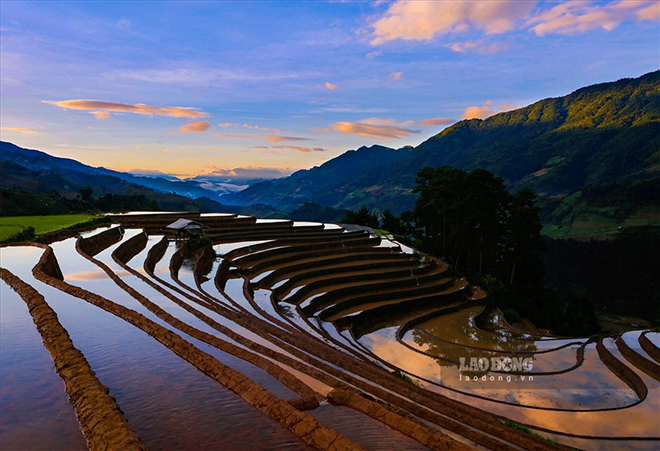 Neither as colourful nor splendid as in autumn, when terraced fields in the northwestern region are blanketed with the glossy yellow of sunlight and ripe rice ears, paddies in the watering season are covered in darker colours and have a distinctive pristine beauty unique to the northwestern region.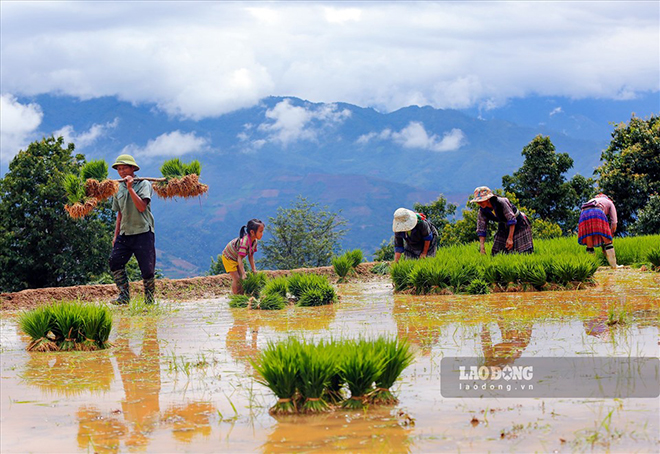 Colours of terraced fields in the watering season change according to time in a day, charming tourists by their beauty.
Terraced rice fields, regardless of their sizes, are all made in a careful and meticulous manner, making cultivation an easier work for local people.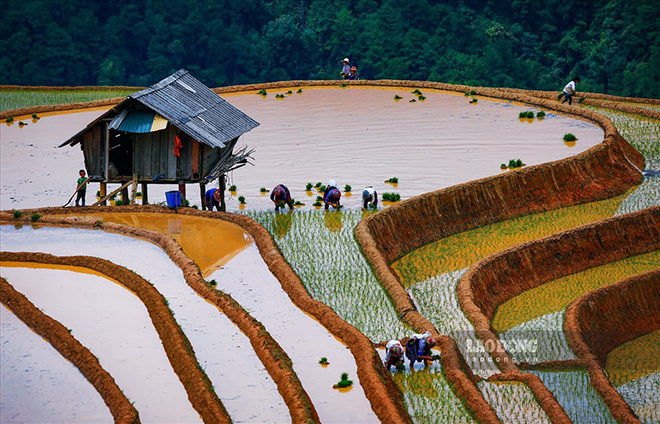 Thanks to their creativity, industriousness and collective efforts, residents in this mountainous area have created a system of unique and magnificent terraced rice fields.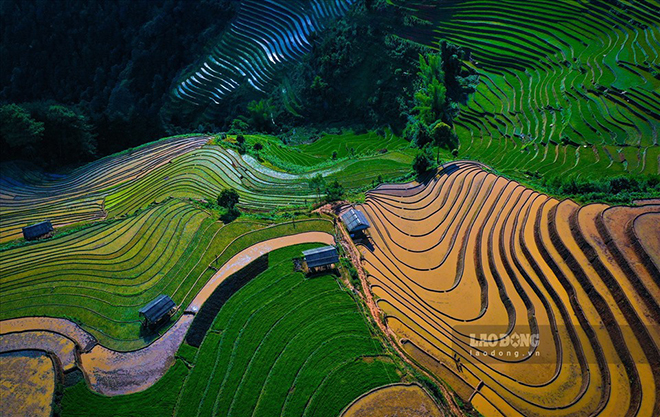 Not only helping people settle down and get rid of poverty, the combination of terraced paddies' beauty and the unique local cultural identity has helped turn Mu Cang Chai into an attractive tourist destination.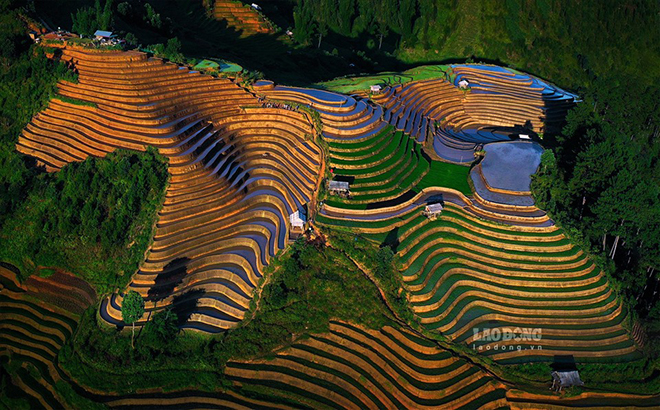 To honour the Mu Cang Chai terraced fields, bring into the Mong ethnic group's cultural values, improve locals' awareness of heritage conservation, and attract tourists, since 2015, Yen Bai province has organised a number of activities such as culinary festivals, paragliding festivals in the watering and ripening rice seasons above Khau Pha Pass and Mam Xoi Hill, along with many other cultural events.
Other news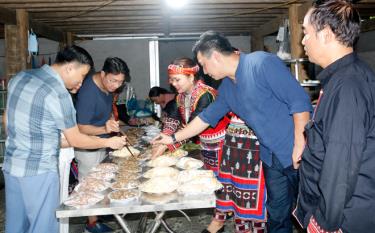 In recent years, Van Yen district of Yen Bai province has focused on preserving culinary cultural values in association with developing tourism, contributing to luring more and more visitors to the locality.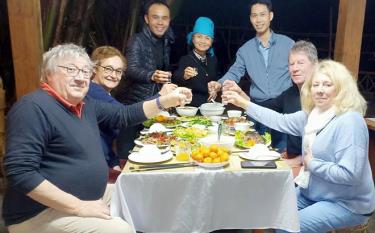 The western area of Yen Bai province boasts a lot of attractive destinations for tourists, including Mu Cang Chai terraced fields, Tram Tau hot mineral springs. A feature that lures visitors is the local rich and unique cuisine culture.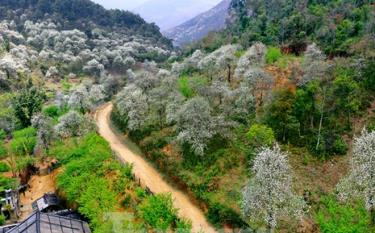 In order to enrich tourism products to attract visitors, Mu Cang Chai district of Yen Bai province will coordinate with Muong La district of neighbouring Son La province to organise the 2023 Hawthorn Flower Festival on March 18 and 19.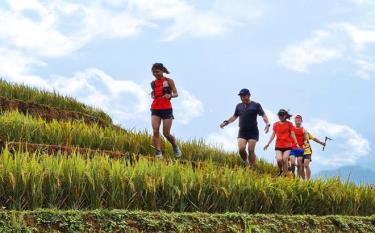 Over recent years, sports tourism has been introduced into Vietnam and is gaining popularity in the Southeast Asian nation. Yen Bai province has grasped the opportunity, especially the "golden" period, to recover the local tourism sector. The province has seriously invested in sport tourism, making it an impulse to attract more visitors.