Mu Cang Chai's cultural, religious tourism attracts visitors
YBO - In addition to attracting hundreds of thousands of tourists to explore the natural landscape and resort destinations every year, Mu Cang Chai in the northern mountainous province of Yen Bai is also an attractive destination for a large number of holiday-makers who want to experience local cultural and religious activities.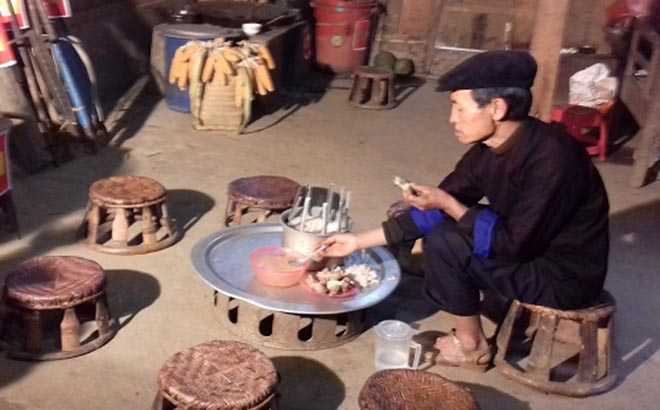 The offering ritual in the new rice celebration of the Mong people in Mu Cang Chai.
As a highland district with over 98% of the population being Mong ethnic minority people, the religious and spiritual culture in Mu Cang Chai is also mainly biased towards the culture of the Mong people such as: "Le Mung Com Moi" (New Rice Celebration), "tru su" celebration and "Ta on" (thanksgiving) ceremony.
The new rice celebration of the Mong people is a ritual to thank their ancestors, the Heaven and Earth for favorable weather conditions and bountiful harvests, healthy and peace for people.
The event also signifies the spirit of solidarity and community strength, as well as the hospitality of local people.
Many tourists like to join the celebration when they visit Mu Cang Chai.
Dinh Van Thuc, a tourist from central Da Nang city, said that he has traveled to many places across the South and the North, and experienced many festivals, culture and beliefs of ethnic minorities in the Central Highlands and northern regions.
"Every time I come back to Mu Cang Chai, I always want to join the new rice celebration there," Thuc said.
The new rice celebration was recognised as a national intangible cultural heritage in 2021. Mu Cang Chai district's authority has planned to organise the new rice celebration at Mam Xoi (Tray of sticky rice) Hill in La Pan Tan commune in September this year to attract more tourists to the locality.
In addition to festivals, Mu Cang Chai also also boasts sacred sites, such as a stone located in terraced fields in La Pan Tan village of La Pan Tan commune. The site attracts hundreds of visitors not only in Mu Cang Chai district but also some neighbouring localities such as Muong La (Son La province), Than Uyen (Lai Chau province), and Van Ban (Lao Cai province).
The festivals, traditional customs, and beliefs of ethnic minorities in Mu Cang Chai are expected to diversify tourism products in the locality in the coming time.
Other news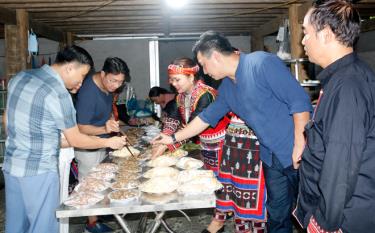 In recent years, Van Yen district of Yen Bai province has focused on preserving culinary cultural values in association with developing tourism, contributing to luring more and more visitors to the locality.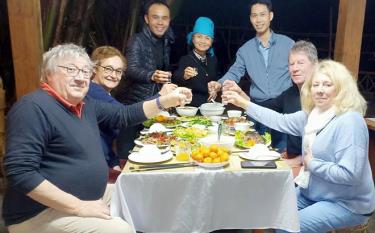 The western area of Yen Bai province boasts a lot of attractive destinations for tourists, including Mu Cang Chai terraced fields, Tram Tau hot mineral springs. A feature that lures visitors is the local rich and unique cuisine culture.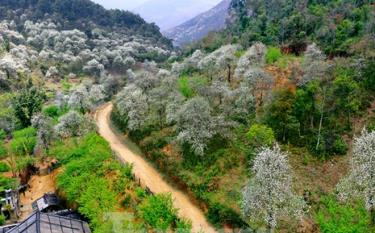 In order to enrich tourism products to attract visitors, Mu Cang Chai district of Yen Bai province will coordinate with Muong La district of neighbouring Son La province to organise the 2023 Hawthorn Flower Festival on March 18 and 19.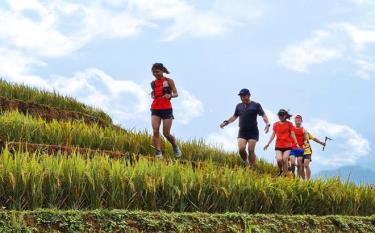 Over recent years, sports tourism has been introduced into Vietnam and is gaining popularity in the Southeast Asian nation. Yen Bai province has grasped the opportunity, especially the "golden" period, to recover the local tourism sector. The province has seriously invested in sport tourism, making it an impulse to attract more visitors.