Mu Cang Chai's cultural, religious tourism attracts visitors
YBO - In addition to attracting hundreds of thousands of tourists to explore the natural landscape and resort destinations every year, Mu Cang Chai in the northern mountainous province of Yen Bai is also an attractive destination for a large number of holiday-makers who want to experience local cultural and religious activities.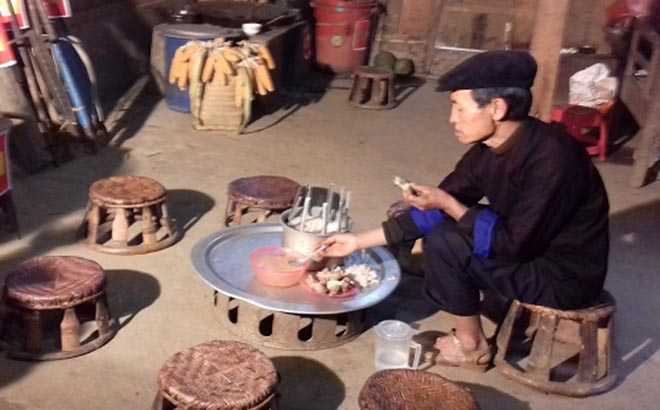 The offering ritual in the new rice celebration of the Mong people in Mu Cang Chai.
As a highland district with over 98% of the population being Mong ethnic minority people, the religious and spiritual culture in Mu Cang Chai is also mainly biased towards the culture of the Mong people such as: "Le Mung Com Moi" (New Rice Celebration), "tru su" celebration and "Ta on" (thanksgiving) ceremony.
The new rice celebration of the Mong people is a ritual to thank their ancestors, the Heaven and Earth for favorable weather conditions and bountiful harvests, healthy and peace for people.
The event also signifies the spirit of solidarity and community strength, as well as the hospitality of local people.
Many tourists like to join the celebration when they visit Mu Cang Chai.
Dinh Van Thuc, a tourist from central Da Nang city, said that he has traveled to many places across the South and the North, and experienced many festivals, culture and beliefs of ethnic minorities in the Central Highlands and northern regions.
"Every time I come back to Mu Cang Chai, I always want to join the new rice celebration there," Thuc said.
The new rice celebration was recognised as a national intangible cultural heritage in 2021. Mu Cang Chai district's authority has planned to organise the new rice celebration at Mam Xoi (Tray of sticky rice) Hill in La Pan Tan commune in September this year to attract more tourists to the locality.
In addition to festivals, Mu Cang Chai also also boasts sacred sites, such as a stone located in terraced fields in La Pan Tan village of La Pan Tan commune. The site attracts hundreds of visitors not only in Mu Cang Chai district but also some neighbouring localities such as Muong La (Son La province), Than Uyen (Lai Chau province), and Van Ban (Lao Cai province).
The festivals, traditional customs, and beliefs of ethnic minorities in Mu Cang Chai are expected to diversify tourism products in the locality in the coming time.
Other news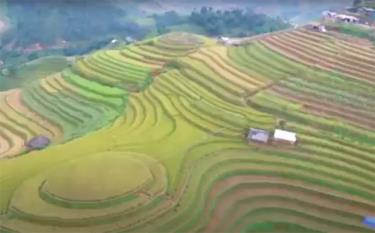 Vietnam has been listed in the world's 10 most incredible destinations which are surprisingly cheap to visit by Canadian travel magazine The Travel, along with Laos and Indonesia.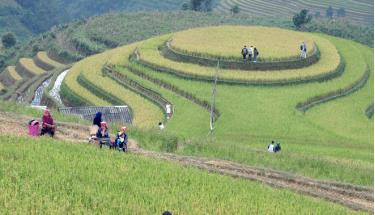 Duc Giang, 29, working in media and event industry in Hanoi, visited Mu Cang Chai to enjoy the view of rice fields in late August. He decided to choose the time ahead of National Day holiday to avoid overcrowding.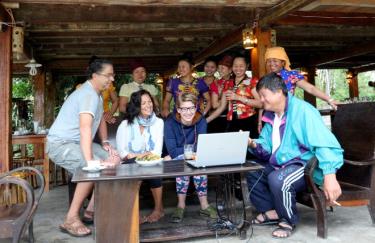 During the National Day holidays from September 1-4, Nghia Lo township in Yen Bai province served 11,200 domestic and foreign tourists, earning 8.6 billion VND (365,500 USD) in revenue from accommodation services. Hotels, homestay and accommodation establishments and restaurants have an average service capacity of about 85%.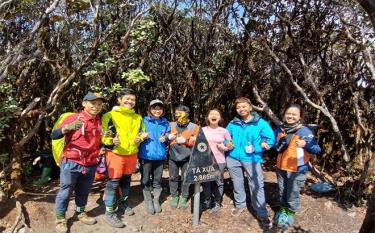 Over 300km from Hanoi, Tram Tau district of Yen Bai province is home to many majestic mountains and beautiful natural landscapes, which are considered the "paradise" of adventurous tourism lovers.