Mu Cang Chai develops craft village tourism
YBO - Locals of the Mong ethnic group in Mu Cang Chai district in the northern province of Yen Bai are preserving many traditional crafts with unique culture.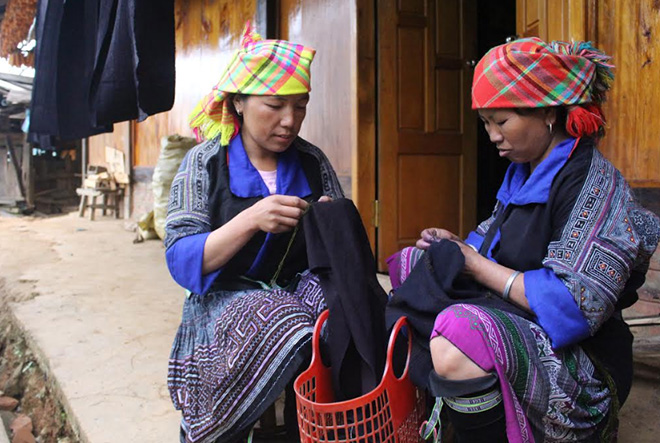 Women in Che Cu Nha commune, Mu Cang Chai district, preserve traditional craft.
Developed from the brocade weaving women's group, in 2019 the brocade weaving village in De Thang village, Che Cu Nha commune, was recognised with 35 members responsible for preserving the traditional craft and creating jobs to increase income for women.
Ms. Ninh, a worker of the craft village, said: "For many years, we have been instructed by the centre for research, connection and development of handicraft (Craft Link) in Hanoi to create diverse products for sale in the local market as well as in northern Ha Giang and Lao Cai provinces, and exports to the Europe."
In 2019, the rice wine making village in La Pan Tan commune was recognised. La Pan Tan Mong ethnic people have developed this trade over the past five years, bringing high economic benefits.
The same year, panpipe making in Nam Khat, Pung Luong, and Mo De communes, along with the forging and casting trade in Nam Khat, Che Cu Nha, De Xu Phinh, and Kim Noi were recognised as traditional crafts.
This has helped these craft villages develop services and tourism in addition to creating unique products.
Luong Thi Xuyen, Vice Chairwoman of the People's Committee of Mu Cang Chai district, said the locality will intensify communications and promotion of products on social media.
It will also upgrade material facilities and encourage locals to actively produce La Pan Tan rice wine, and brocade patterns to make clothes and souvenirs for sale, she added.
Other news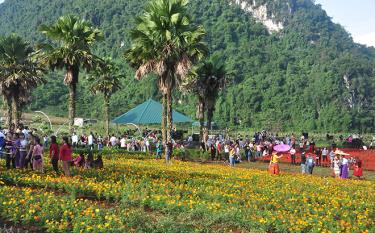 The second Luc Yen district "Going to Gemstone Land" tourism programme will be held from December 4-6 with a wide range of new and attractive activities.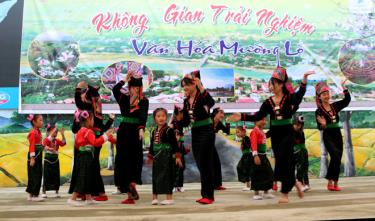 Hands-on activities were a highlight of the Muong Lo culture - tourism festival 2020, as they enabled participants to experience the local culture in both traditional festivals and daily life. A number of activities to be named include brocade weaving, Khen (local panpipes) making, xoe dance teaching, and folk games. Visitors were also enable to explore local life across communes.
The Culture-Tourism Festival, the most awaited event of the people who love the Northwestern mountainous region, opened on October 17 despite the ravaging impact of COVID-19 pandemic. It comprises various cultural activities, giving visitors a fest of culture.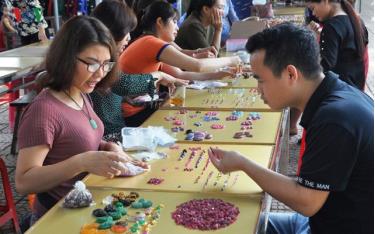 Luc Yen district of Yen Bai province served more than 27,000 holiday-makers, including 1,420 foreigners, in the first nine months of this year, and earned 16.2 billion VND from tourism revenue.