Nghia Lo: homestay service providers ready to welcome tourists
YBO - Despite resuming their operation shortly after the COVID-19 social distancing period, the homestay facility owned by Hoang Thi Phuong's family in Deu village, Nghia An commune, has quickly renewed its services with a focus on domestic customers.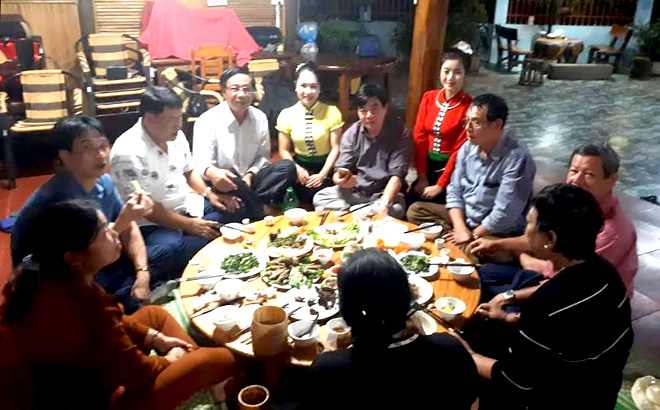 Tourists enjoy homestay services at the facility of Hoang Thi Phuong in Deu village, Nghia An commune, Nghia Lo town.
Phuong said her family has refreshed the menu to create new flavours with dishes like pa pinh top grilled fish, buffalo meat, steamed sticky rice with chicken meat, insects, and vegetables from the forest.
To Luong Thi Hong Chung in Nghia Loi commune, the temporary hiatus due to the pandemic is an opportunity for her family to improve the quality of the musical troupe and introduce folk games to guests.
Nghia Lo town has two community-based tourism sites in Nghia An and Nghia Loi with more than 20 households taking part in offering homestay services. Notable names among them include Hong Chung, Binh Yen, Loan Khang in Nghia Loi; and Hoang Phuong in Nghia An. This year, the town has so far launched a series of measures to preserve and develop community-based tourism and cultural identities of the local Thai ethnic group.
Dinh Anh Tuan, head of the town's cultural office, said to increase the performance quality of the homestay model, the office has encouraged households to join the supply chain of tourism products, and the "One Commune One Product" (OCOP) programme. According to the official, the two communes are striving to have three homestay service providers earning OCOP certificates in 2020.
Currently, Nghia Lo is developing its Sa Ren village into a culture-tourism one, while reviving the Nghia An craft village in association with community-based tourism development. It is also working to improve the operation of lodgings in the locality.
Other news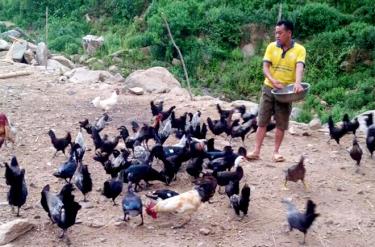 Anyone who wants to "hunt clouds" on Ta Chi Nhu Mountain, the eighth highest mountain in Vietnam, can make their intention come true more easily with the support of a homestay there. This is also the startup idea of Mua A Do, a Mong ethnic man who has yet to reach the age of 30.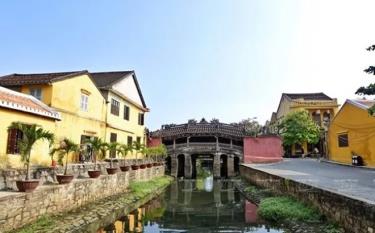 Vietnam has made the shortlist for up to 11 categories in the prestigious World Travel Awards (WTA) 2020.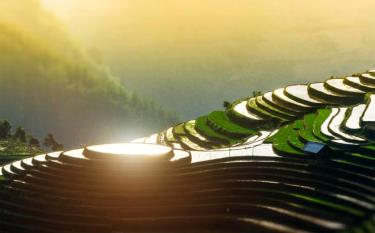 The Mu Cang Chai terraced rice fields in the northern province of Yen Bai have been praised as one of the world's top 20 colourful places by the New York-based magazine Conde Nast (CN) Traveler.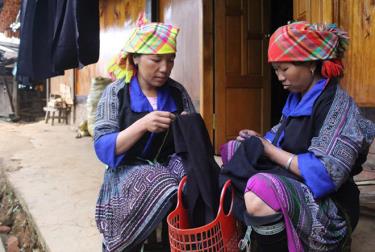 Locals of the Mong ethnic group in Mu Cang Chai district in the northern province of Yen Bai are preserving many traditional crafts with unique culture.