Mu Cang Chai honey – Gift of Mother Nature
YBO - As a gift of the nature, Mu Cang Chai honey has many colours, such as rice and mustard flower honey is yellow, docynia indica bloom honey is dark brown, and Cardamom flower honey is dark red.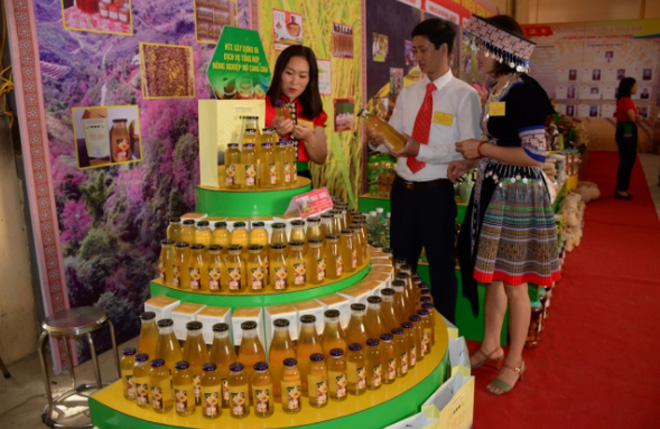 Mu Cang Chai honey, a 3-star OCOP product of Yen Bai province.
Located at an altitude of 800 - 1,500m, Mu Cang Chai is hidden by clouds all year round. Its natural forests are extremely rich with many species of plants, including many precious medicinal species, and flowers blooming throughout the year. Especially in spring, after a long and cold winter, plants bloom throughout the mountains and forests, which is considered a natural condition for locals to develop beekeeping for honey.
Statistics show that the district has around 10,000-12,000 bee colonies, mainly in Nam Khat, Pung Luong, De Xu Phinh, Lao Chai, Ho Bon, Nam Co, Khao Mang, La Pan Tan, Lao Chai and Mo De communes, and Mu Cang Chai town.
Nam Khat is the district's largest beekeeping area with 2,049 bee colonies. Each year, locals earn over 10,000 litres of honey.
As each colony produces from 6-7 litres of honey per year, the district's total annual output is more than 80,000 litres. With an average price of 150,000-180,000 VND per litre, locals earn a total of 15-17 billion VND from selling honey each year.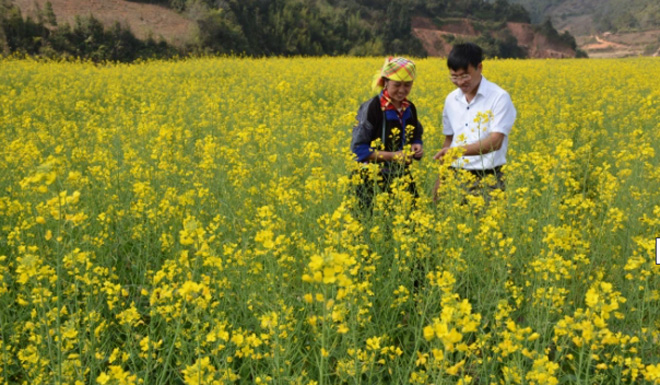 Spring mustard flowers, the natural source of pollen of bees.
At present, Mu Cang Chai Agricultural Service and Construction Cooperative, headquatered in De Xu Phinh commune, has built Mu Cang Chai honey into a 3-star OCOP (One commune-one product) product.
Nguyen Van Toan, Director of the cooperative said that his family is currently raising 700-1,000 bee colonies and collects from 8,000 to 10,000 litres of honey each year. In addition, the cooperative also purchases from 3,000 to 5,000 litres from seven cooperative members.
After processing, this type of honey is sold in supermarkets and luxury restaurants in various localities such as Hanoi and Ho Chi Minh City and Hai Phong.
Because it is a natural flower honey raised on mountains with a fresh and cool climate, it has high purity. In 2020, the National Office of Intellectual Property issued a decision to grant a geographical indication registration certificate for this product.
In addition, it is also recognised as a VietGAP product and a 3-star OCOP product of Mu Cang Chai Agricultural Service and Construction Cooperative.
Honey helps improve the health of those who have recovered from an illness and women after childbirth. Anyone going to Mu Cang Chai buys a few litres of honey as a gift to give to their beloved ones.
Other news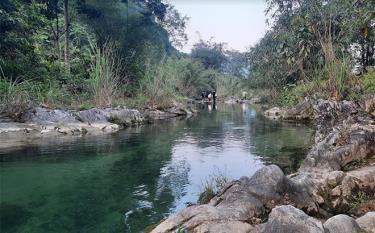 To resume tourism activities in the post-pandemic period, Yen Bai's Luc Yen district has built 'safe and friendly destinations' and fully reopened to tourists.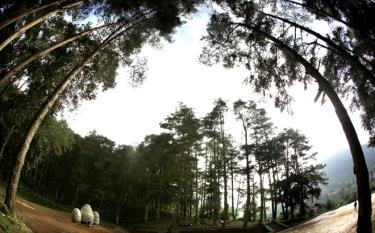 Remote but beautiful, Tram Tau in Yen Bai province features a rough mountainous terrain and is home to a large number of Viet Nam's ethnic minorities. Despite being off the beaten path, the locality is growing its sustainable ecotourism base.
Located at an altitude of nearly 1,400 metres above sea level, Suoi Giang has a cool climate year-round. Average temperatures are perhaps 8-10 degrees Celsius lower than in places such as Van Chan district and Nghia Lo town. On any given day in Suoi Giang, visitors may enjoy a cool night, floating clouds in the morning when they awake, and clear skies and breezes in the afternoon as golden sunshine bathes the hillsides. We are pleased to introduce readers to some of the highlights of Suoi Giang.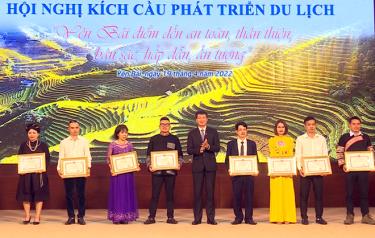 Early last week, the People's Committee of Yen Bai held a conference to promote the province as a safe, friendly, unique, appealing and impressive destination, with the participation of more than 70 local tourism operators and those of other localities.