Medlar flowers in full bloom in Lung Cung
YBO - Lung Cung hamlet in Nam Co commune, Mu Cang Chai district, is now blanketed in while medlar ("son tra" or "tao meo") flowers.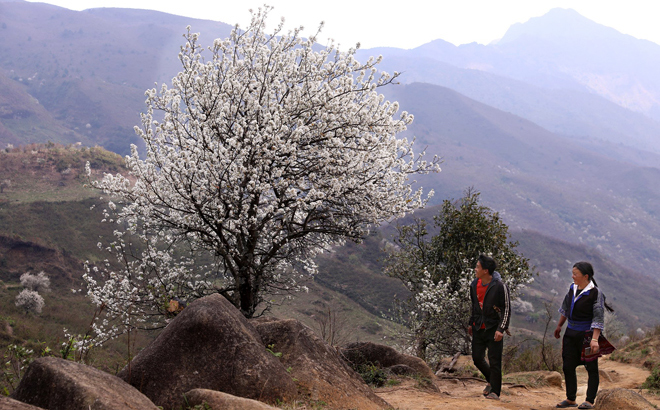 The beauty of medlar blossoms has been likened with that of local residents.
Medlar blossoms bloom every March and reach their peak for about 20-30 days. Lung Cung village in Nam Co commune, considered the capital of medlar trees in Mu Cang Chai, is covered with white medlar flowers on those days.
Medlar flower has five petals and pistils that turn from yellow to earthy brown, reaching out to welcome spring sunshine and wind. Following plum and peach blossom seasons, medlar flowers create a picturesque scene.
Mu Cang Chai is home to over 6,000ha of medlar, of which some 3,000ha have been harvested with an annual output of 3,000 tonnes, bringing a stable source of income to local residents. Medlar, once a wild tree, has been regarded as a spearhead in multi-purpose forestry in Mu Cang Chai.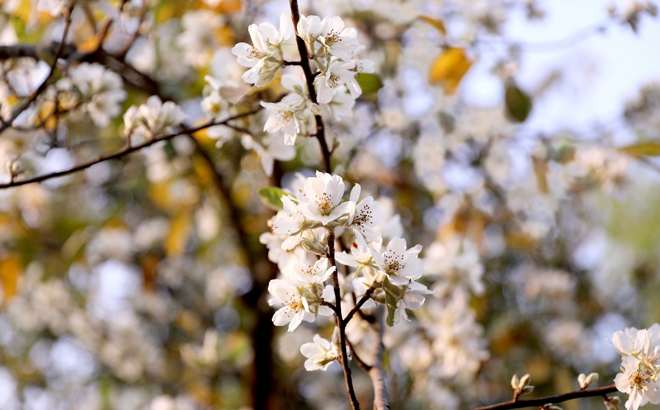 Each cluster of medlar flowers consists from 3-5 flowers showing off their pure beauty.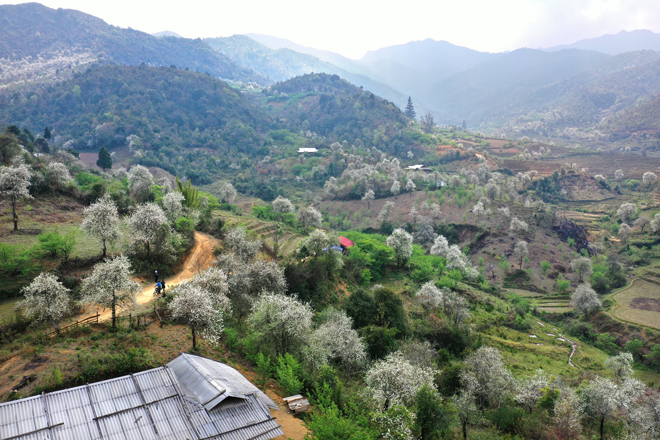 Medlar blossoms blooming next to houses of Mong people on the mountainside create a romantic and poetic scene.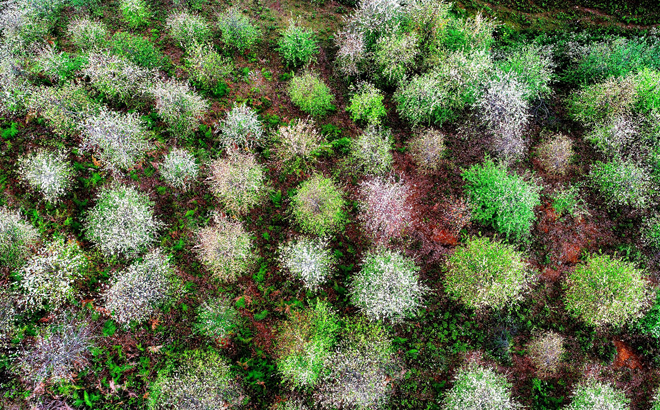 Blanketed in medlar blossoms, Lung Cung hamlet in Nam Co commune lures tourists from near and far.
Medlar blossoms bloom every March and reach their peak for about 20-30 days. They then fade away and fall over hills.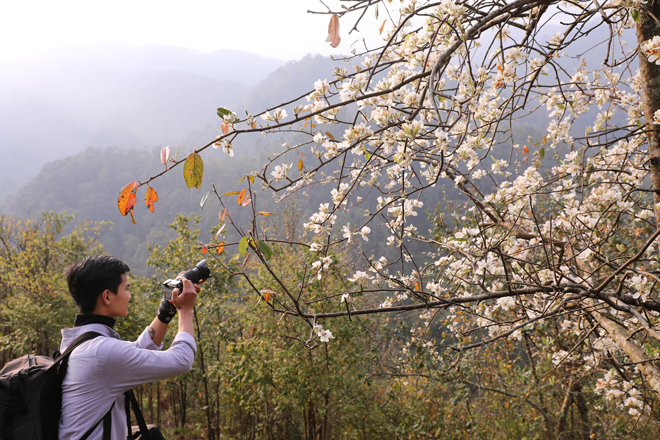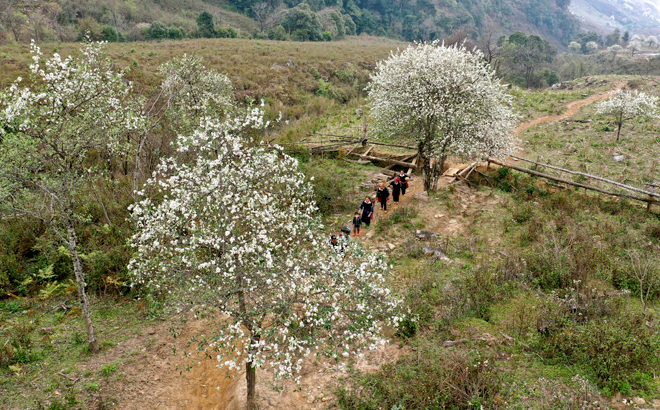 Local residents and tourists walk in a medlar forest.
Other news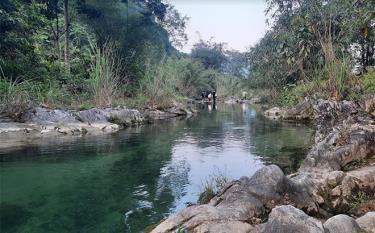 To resume tourism activities in the post-pandemic period, Yen Bai's Luc Yen district has built 'safe and friendly destinations' and fully reopened to tourists.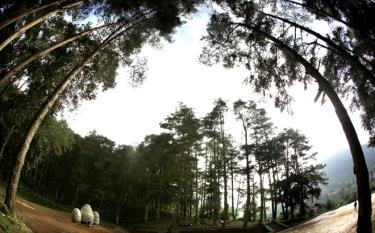 Remote but beautiful, Tram Tau in Yen Bai province features a rough mountainous terrain and is home to a large number of Viet Nam's ethnic minorities. Despite being off the beaten path, the locality is growing its sustainable ecotourism base.
Located at an altitude of nearly 1,400 metres above sea level, Suoi Giang has a cool climate year-round. Average temperatures are perhaps 8-10 degrees Celsius lower than in places such as Van Chan district and Nghia Lo town. On any given day in Suoi Giang, visitors may enjoy a cool night, floating clouds in the morning when they awake, and clear skies and breezes in the afternoon as golden sunshine bathes the hillsides. We are pleased to introduce readers to some of the highlights of Suoi Giang.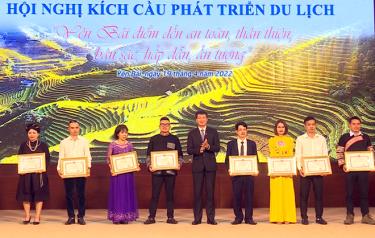 Early last week, the People's Committee of Yen Bai held a conference to promote the province as a safe, friendly, unique, appealing and impressive destination, with the participation of more than 70 local tourism operators and those of other localities.