Nghia Lo town works to improve community-based tourism
Friday, February 11, 2022
YBO - Thirty-five households in Nghia Lo town of Yen Bai province are fruitfully engaging in community-based tourism, and 12 of them have joined the Muong Lo Tourism Cooperative. Implementing the "One Commune, One Product" (OCOP) programme, the cooperative has helped raise the star ranking of community-based tourism products in Nghia An and Nghia Loi communes.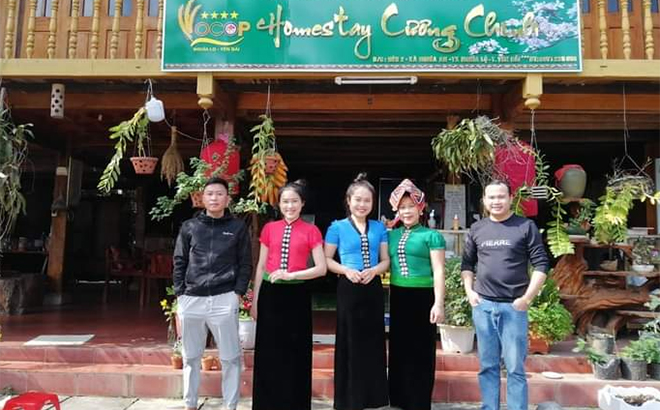 The Cuong Chinh community-based tourism model in Deu 2 hamlet of Nghia An commune has met the criteria for a four-star OCOP product.
Ha Thi Chinh, owner of the Cuong Chinh homestay accommodation in Deu 2 hamlet of Nghia An commune, has been a member of the Muong Lo Tourism Cooperative since 2019. Her family began providing tourism services in 2010 and always paid attention to quality, prestige, and uniqueness, but their tourism product still failed to become known among travel companies and tourists.
Thanks to its participation in the cooperative, her family has received all-round assistance and registered to develop their community-based tourism service into an OCOP product.
She said joining the cooperative, the family received guidance on how to meet the criteria for a four-star OCOP product, including translating the handbook on the local community-based tourism into English, advertising on websites, working to meet food safety standards, and upgrading infrastructure.
As a result, her family's homestay facility has been rated four stars and connected with 10 domestic and foreign travel firms so far. Their tourism product has also been publicised on the national OCOP product system, which is favourable for travel companies and tourists to learn about and contact with them.
Benefiting from similar support, the Loan Khang community-based tourism model of Hoang Thi Loan in Sa Ren village of Nghia Loi commune has had its infrastructure and room arrangement improved. They are also displaying specialities and traditional products of Nghia Lo township at the facility. Plans on environmental protection and clean energy use have also been made. This model was rated three stars in 2020.
Two households in Nghia An have obtained a four-star rating for their community-based tourism products. In Nghia Loi, one household has gained a three-star rating and three others four-star. The quality of services, tour guides, as well as infrastructure has been increasingly enhanced, thus earning high evaluation from travellers.
To further promote community-based tourism in the two communes, the Muong Lo Tourism Cooperative is set to assist local homestay accommodations to grasp travellers' feedback and opinions so as to have better development plans. It will also help them better technical infrastructure for environmental protection, establish outlets in provinces and cities nationwide, and publicise origin of food materials so that tourists can choose dishes to taste by themselves.
Other news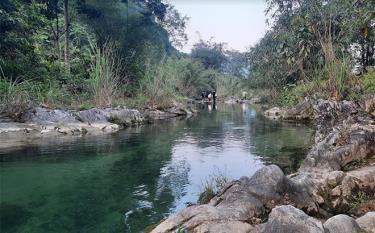 To resume tourism activities in the post-pandemic period, Yen Bai's Luc Yen district has built 'safe and friendly destinations' and fully reopened to tourists.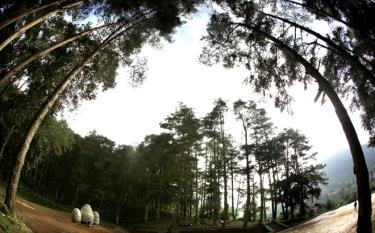 Remote but beautiful, Tram Tau in Yen Bai province features a rough mountainous terrain and is home to a large number of Viet Nam's ethnic minorities. Despite being off the beaten path, the locality is growing its sustainable ecotourism base.
Located at an altitude of nearly 1,400 metres above sea level, Suoi Giang has a cool climate year-round. Average temperatures are perhaps 8-10 degrees Celsius lower than in places such as Van Chan district and Nghia Lo town. On any given day in Suoi Giang, visitors may enjoy a cool night, floating clouds in the morning when they awake, and clear skies and breezes in the afternoon as golden sunshine bathes the hillsides. We are pleased to introduce readers to some of the highlights of Suoi Giang.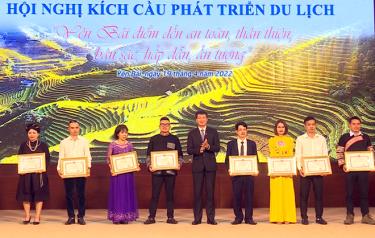 Early last week, the People's Committee of Yen Bai held a conference to promote the province as a safe, friendly, unique, appealing and impressive destination, with the participation of more than 70 local tourism operators and those of other localities.