Exploring Suoi Giang tourism site
Tuesday, October 12, 2021
YBO - Located at a height of nearly 1,400m above the sea level, Suoi Giang has a cool weather around the year. The average temperature in the area is lower than the rest of Van Tran district and Nghia Lo township by 8-10 degrees Celsius.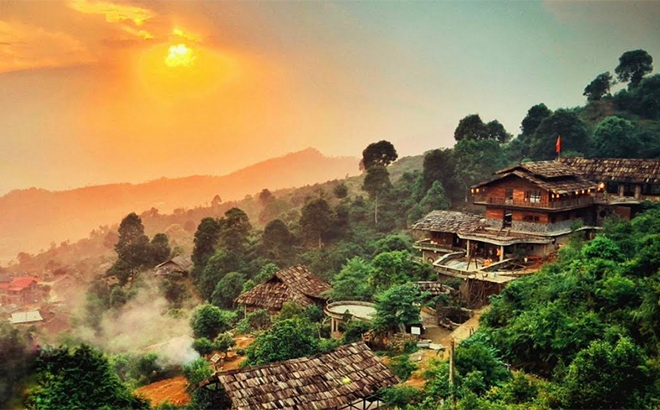 A corner of Suoi Giang tourist site.
Visitors can have all four seasons in a day in Suoi Giang. At night, it is a bit chilly. In the morning, all villages are covered by floating clouds. At noon, the sky is clear and windy. And in the afternoon, yellow sunlight stretches over hills. Therefore, the climate in Suoi Giang reminds people of Sapa and Da Lat.
Along with the cool weather, Suoi Giang owns spectacular natural landscape and unique cultural identity of Mong, Dao and Thai ethnic minority people.
Arriving in Suoi Giang, visitors will be surprised by hundreds-year-old tea hills where the famous scented tea is produced.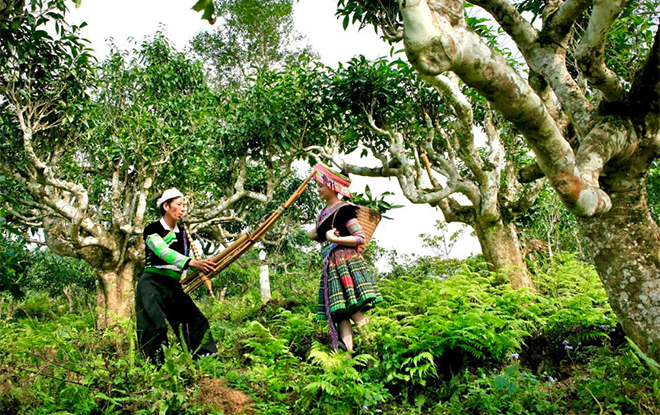 Must-see places for checking in Suoi Giang.
The ancient tea trees in Suoi Giang live at an altitude of 1,400 meters above sea level. Youngest ones are more than a hundred years old, while old trees are more than 300 years old. Young buds are still green on the rough, musty white tea stems of trees that are firmly rooted on the craggy mountainside, creating a unique sight of ancient tea farms.
Tea leaves and buds are picked and processed by the experienced and skillful hands of Mong people. The tea buds are covered with a light snowy white cover, so that is called "che tuyet" (snow tea).
Suoi Giang Shan Tuyet Tea is very unique, as in a cup of green tea feels all leading flavours of top tea types in the world. Visitors can not only enjoy the ancient tea farms, but also experience various activities such as picking tea leaves, drying tea, and enjoying tea. "Visiting and directly seeing the old tea trees, climbing to the trees to pick some fresh tea buds, tasting and enjoying the sweet aftertaste of the tea, are among best things I've experienced ever," said Thu Thuy, a visior from Yen Bai city.
Visiting Suoi Giang, tourists can receive high-end accommodation and catering services right beside the ancient tea farms.
Recently, the Suoi Giang Tourism Ecosystem Cooperative has invested dozens of billion of dong in building the Suoi Giang cultural space.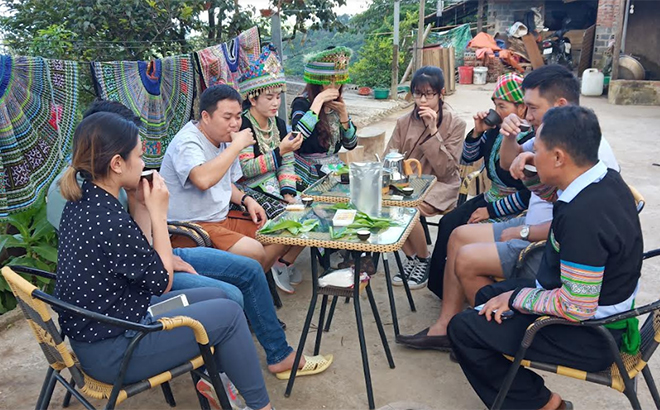 Enjoying tea in chilly weather.
In the cultural space, tourists can see the roofs of "nha trinh tuong" (rammed earth houses) of Mong people hidden in mountains and clouds, while enjoying a quiet relaxing atmosphere amidst the vast green tea farms as well as special dishes of local ethnic minority groups, including dishes mixed with the taste of ancient tea such as grilled meat roll with tea leaves, and raw young tea leaves and herbs. They will also have chances to enjoy tea made with a very sophisticated process performed by artisans who have been carefully trained in the art of tea making.
Besides experiencing the local life, enjoying tea and exploring the local culture, visitors can also discover caves in Suoi Giang. Currently, along with the cultural space in Suoi Giang commune, Mong people in the area has developed two other tourist sites of Coc Tinh and Thien Cung caves, as well as seven homestays for visitors, ensuring interesting trips for tourists.
Other news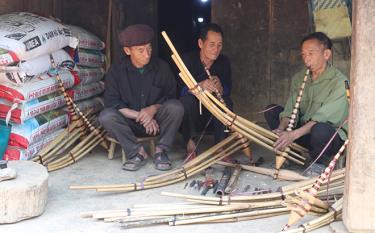 Along with beautiful natural landscapes, Mu Cang Chai district of Yen Bai district is also home to the unique cultural identities of Mong and Thai ethnic minority groups, and various traditional values of local communities' traditional customs, festivals, crafts, costumes and cuisine.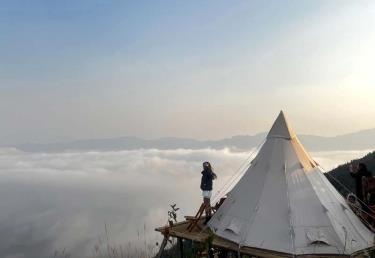 Camping has been chosen by many young people for their holidays over the recent years. In anticipation of that trend, some businesses and individuals in Yen Bai province have set up campsites to take full advantage of natural landscapes and attract tourists to the locality.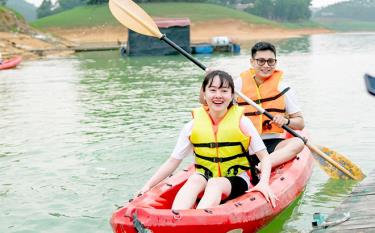 The northern province of Yen Bai welcomed over 121,000 visitors during the five-day holidays from April 29 to May 3, an increase of 70.2% compared to that the same period last year.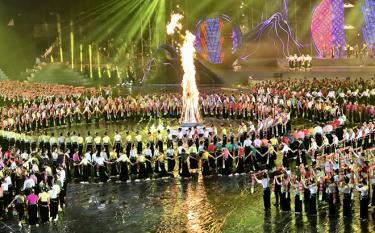 With diverse and unique potential, Yen Bai is a famous tourist destination in the north, as it welcomes millions of visitors every year. In addition to pristine landscapes and attractive indigenous cultures, the western localities of the province have launched many new and attractive tourism products for the five-day national holiday of Hung Kings Commemoration Day, National Reunification and May Day.