Enticing Mu Cang Chai Terraced Field Run
Saturday, September 25, 2021
YBO - Mu Cang Chai terraced field run is a race for marathon lovers. They can challenge themselves across wild and harsh mountain passes and peaceful villages lying on high mountains, while getting immersed in the fresh air, the nature, and the aroma of ripening rice at the special national relic site of Mu Cang Chai terraced fields in Yen Bai province.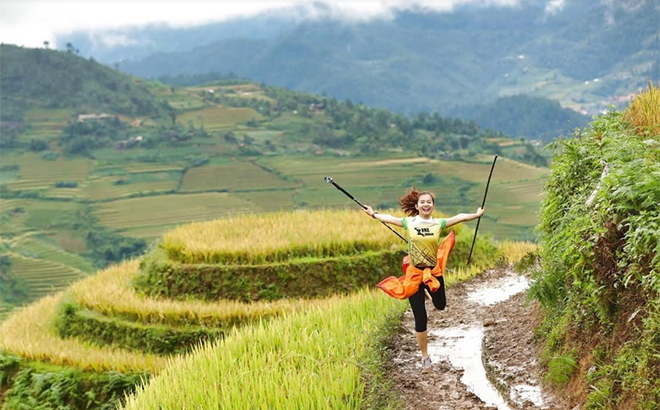 Athletes at the 2020 "discovering Mu Cang Chai" half marathon.
In 2020, a 25km half marathon, themed "discovering Mu Cang Chai", took place successfully, with racers running through terraced fields on mountains' sides of La Pan Tan, Che Cu Nha, De Xu Phinh, Kim Noi communes and the Mu Cang Chai district's centre.
Participants, completely unfamiliar with the running route, all had to equip themselves with special sports equipment and prepare their mental and physical health. Many athletes said they were fascinated by the terraced fields filled with the smell of new rice, and were happy when they saw the bright and friendly smiles of the local people.
This year, the race is titled Mu Cang Chai Ultra Trail 2021 and is scheduled for mid-September. Participants are set to take part in the 50 km, 25 km and 15 km races. The 50 km race is part of the Asian Trail Master.
Due to complicated developments of COVID-19, the event might be postponed.
Other news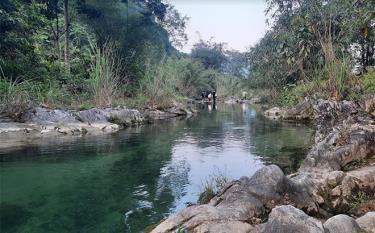 To resume tourism activities in the post-pandemic period, Yen Bai's Luc Yen district has built 'safe and friendly destinations' and fully reopened to tourists.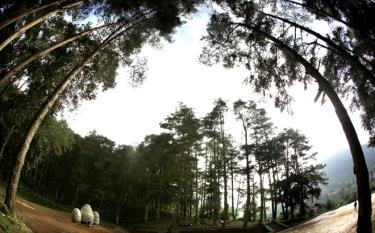 Remote but beautiful, Tram Tau in Yen Bai province features a rough mountainous terrain and is home to a large number of Viet Nam's ethnic minorities. Despite being off the beaten path, the locality is growing its sustainable ecotourism base.
Located at an altitude of nearly 1,400 metres above sea level, Suoi Giang has a cool climate year-round. Average temperatures are perhaps 8-10 degrees Celsius lower than in places such as Van Chan district and Nghia Lo town. On any given day in Suoi Giang, visitors may enjoy a cool night, floating clouds in the morning when they awake, and clear skies and breezes in the afternoon as golden sunshine bathes the hillsides. We are pleased to introduce readers to some of the highlights of Suoi Giang.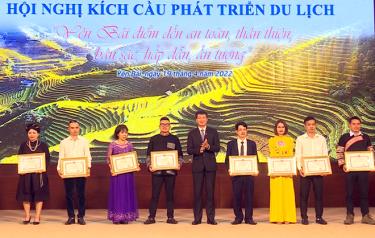 Early last week, the People's Committee of Yen Bai held a conference to promote the province as a safe, friendly, unique, appealing and impressive destination, with the participation of more than 70 local tourism operators and those of other localities.