Enticing Mu Cang Chai Terraced Field Run
Saturday, September 25, 2021
YBO - Mu Cang Chai terraced field run is a race for marathon lovers. They can challenge themselves across wild and harsh mountain passes and peaceful villages lying on high mountains, while getting immersed in the fresh air, the nature, and the aroma of ripening rice at the special national relic site of Mu Cang Chai terraced fields in Yen Bai province.
Athletes at the 2020 "discovering Mu Cang Chai" half marathon.
In 2020, a 25km half marathon, themed "discovering Mu Cang Chai", took place successfully, with racers running through terraced fields on mountains' sides of La Pan Tan, Che Cu Nha, De Xu Phinh, Kim Noi communes and the Mu Cang Chai district's centre.
Participants, completely unfamiliar with the running route, all had to equip themselves with special sports equipment and prepare their mental and physical health. Many athletes said they were fascinated by the terraced fields filled with the smell of new rice, and were happy when they saw the bright and friendly smiles of the local people.
This year, the race is titled Mu Cang Chai Ultra Trail 2021 and is scheduled for mid-September. Participants are set to take part in the 50 km, 25 km and 15 km races. The 50 km race is part of the Asian Trail Master.
Due to complicated developments of COVID-19, the event might be postponed.
Other news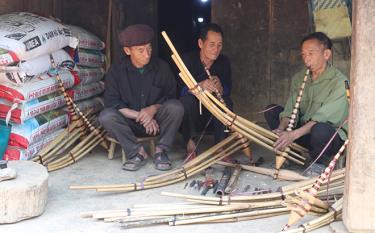 Along with beautiful natural landscapes, Mu Cang Chai district of Yen Bai district is also home to the unique cultural identities of Mong and Thai ethnic minority groups, and various traditional values of local communities' traditional customs, festivals, crafts, costumes and cuisine.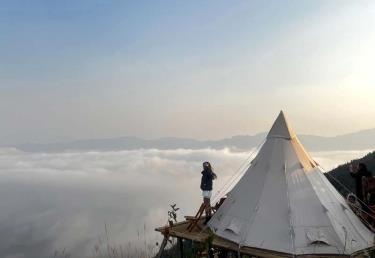 Camping has been chosen by many young people for their holidays over the recent years. In anticipation of that trend, some businesses and individuals in Yen Bai province have set up campsites to take full advantage of natural landscapes and attract tourists to the locality.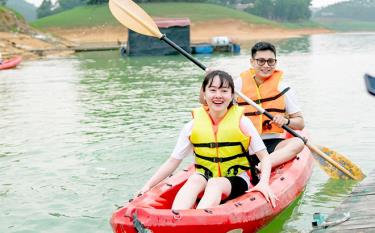 The northern province of Yen Bai welcomed over 121,000 visitors during the five-day holidays from April 29 to May 3, an increase of 70.2% compared to that the same period last year.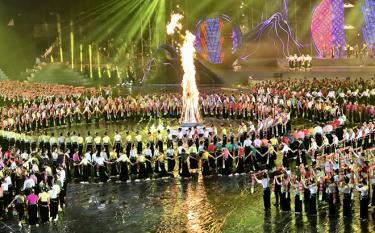 With diverse and unique potential, Yen Bai is a famous tourist destination in the north, as it welcomes millions of visitors every year. In addition to pristine landscapes and attractive indigenous cultures, the western localities of the province have launched many new and attractive tourism products for the five-day national holiday of Hung Kings Commemoration Day, National Reunification and May Day.