Nghia Lo holds contest on tourism symbol
Thursday, September 9, 2021
YBO - Nghia Lo town of Yen Bai province has launched a contest to seek designs of tourism symbol for the town.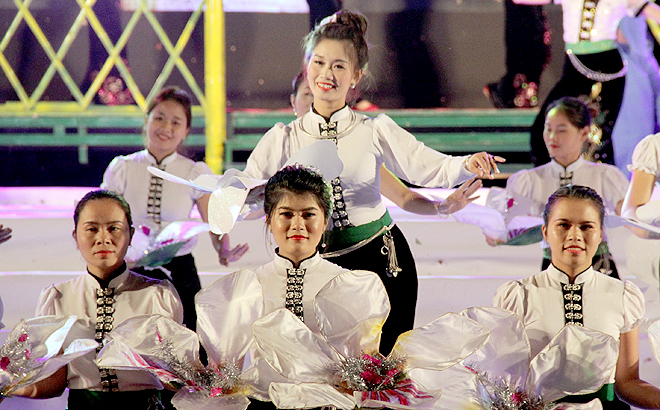 Girls of Thai Muong Lo in Nghia Lo gracefully perform a traditional "xoe" dance.
All Vietnamese citizens at home and abroad are eligible for the contest.
The entries must flaunt iconic traits, featuring cultural identity, historical tradition and socio-economic development of Nghia Lo. Creators have to bear legal responsibility for their works to avoid disputes over copyright.
The works must be drawn on A3 paper with description stating the creator's concept, idea and technical solutions, along with statistics on the scale, area of use, area of construction and necessary data and estimates.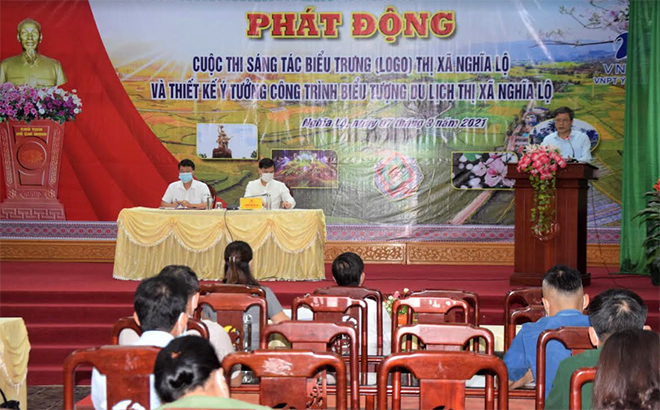 Entries must be sent to the culture-information office of Nghia Lo town in Residential Area No.1, Tan An ward, Nghia Lo town or the Yen Bai Literature Union in Residential Area No.27, Dong Tam ward, Yen Bai city by November 30, 2021.
Other news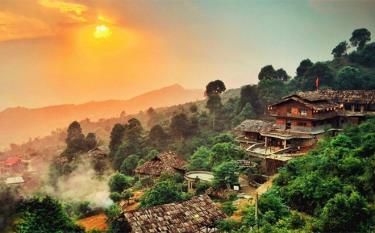 Located at a height of nearly 1,400m above the sea level, Suoi Giang has a cool weather around the year. The average temperature in the area is lower than the rest of Van Tran district and Nghia Lo township by 8-10 degrees Celsius.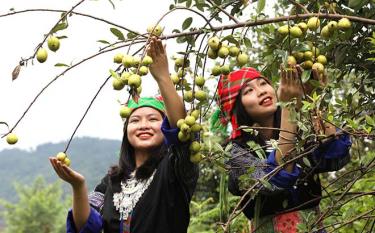 Autumn is the harvesting season of "tao meo" (also known as son tra (Docynia indica, a kind of pome) – a specialty fruit in the Northwestern mountainous region. In Yen Bai, tao meo is mostly cultivated in Mu Cang Chai and Tram Tau districts.
Mu Cang Chai terraced field run is a race for marathon lovers. They can challenge themselves across wild and harsh mountain passes and peaceful villages lying on high mountains, while getting immersed in the fresh air, the nature, and the aroma of ripening rice at the special national relic site of Mu Cang Chai terraced fields in Yen Bai province.
Amid the complicated developments of COVID-19 pandemic, in order to protect the "green zone" status for the province, Yen Bai has restricted locals from traveling outside the locality as well as people from other localities from entering the province. Many local families have chosen to visit sites in the province to ensure safety and enjoy their vacations in weekends.