Luc Yen sets tourism development targets
Wednesday, August 18, 2021
YBO - Luc Yen district has set targets to develop green tourism into an important economic sector, create various quality tourism products and become one of the province's outstanding destinations in the 2020-25, thereby building the brand of "Luc Yen-where colours converge".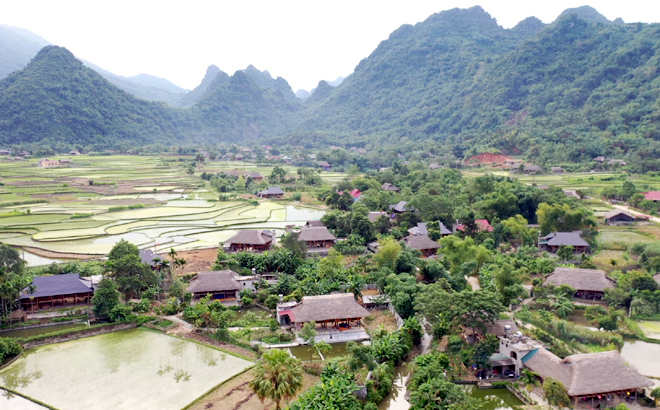 Peaceful rural view in Lam Thuong, Luc Yen.
Luc Yen is home to spectacular landscape and numerous relics related to the country's foundation and development and the struggle for national protection, such as Hac Y pagoda and tower archaeological relic complex, Dai Cai shrine, Sao pagoda, Tien brook, and Hum cave.
The district has been known not only as the land of precious stones but also a tourism spot with traditional cultural traits of Tay and Dao ethnic groups.
Over the past years, tourism has turned into a major economic sector, contributing to economic restructuring and job creation, and raising people's income.
In the last five years, Luc Yen welcomed a total of 295,609 tourists. Of them, 36,869, or 12.5 percent, were foreigners.
Tourist arrivals posted an average rise of 6.09 percent and tourism revenues saw an annual growth of 5.38 percent.
The district has 23 accommodation establishments, including 14 hotels and inns with 245 rooms, and nine homestay facilities.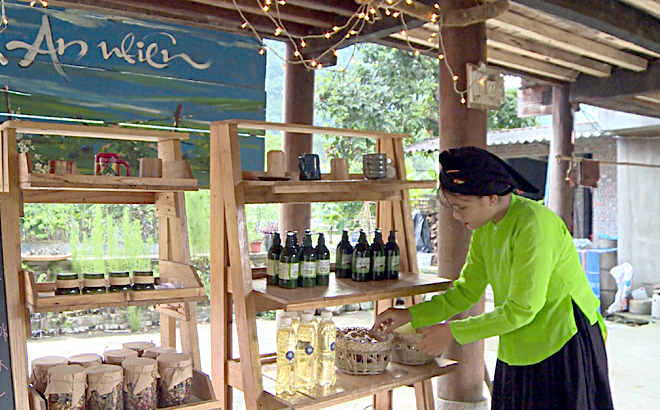 Farm produce of Luc Yen are introduced and sold at a homestay facility in Lam Thuong commune.
Construction of the Jack Ecolodge in Lam Thuong commune owned by Hoang Trong Giac has basically completed and started to welcome visitors. The facility offers various activities like exploring caves, waterfalls, villages and local culture, as well as cycling and trekking.
Khai Trung plain, which has cool weather with pure air all year round, has become an ideal resort tourism destination in association with exploring the culture and cuisine of Tay ethnic people.
In addition to Khai Trung, Luc Yen has worked to attract investment in community-based tourism and build exploration tours aiming to keep visitors stay longer.
The district has selected tourism products that suit local potential for developing in tandem with conserving local cultural heritage and historical relics of ethnic minority groups, notably folk songs and dances, and festivals.
Luc Yen has viewed community-based tourism as a way to conserve, develop and promote traditional cultural traits of ethnic groups of Dao, Tay, Nung, and more in the locality, especially in key areas of Khai Trung, Tan Linh, To Mau, Lam Thuong, Muong Lai and Yen The township.
Other news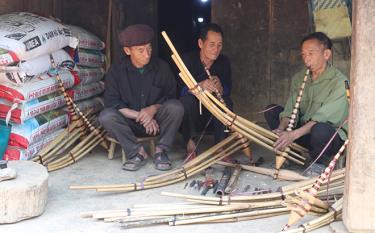 Along with beautiful natural landscapes, Mu Cang Chai district of Yen Bai district is also home to the unique cultural identities of Mong and Thai ethnic minority groups, and various traditional values of local communities' traditional customs, festivals, crafts, costumes and cuisine.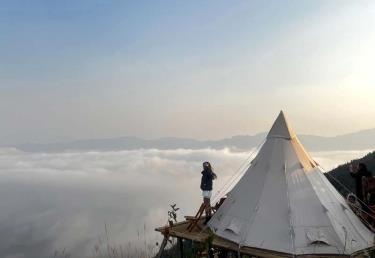 Camping has been chosen by many young people for their holidays over the recent years. In anticipation of that trend, some businesses and individuals in Yen Bai province have set up campsites to take full advantage of natural landscapes and attract tourists to the locality.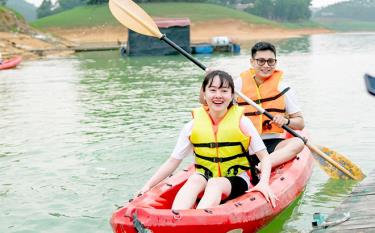 The northern province of Yen Bai welcomed over 121,000 visitors during the five-day holidays from April 29 to May 3, an increase of 70.2% compared to that the same period last year.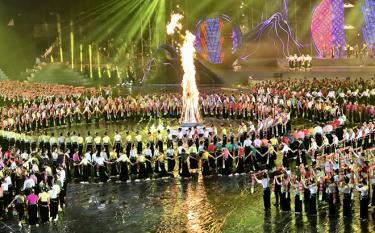 With diverse and unique potential, Yen Bai is a famous tourist destination in the north, as it welcomes millions of visitors every year. In addition to pristine landscapes and attractive indigenous cultures, the western localities of the province have launched many new and attractive tourism products for the five-day national holiday of Hung Kings Commemoration Day, National Reunification and May Day.