Yen Bai steps up investment cooperation with India
Saturday, September 23, 2023
YBO - A delegation of the Indian Embassy in Vietnam led by Ambassador Sandeep Arya recently had a meeting with leaders of the People's Committee of Yen Bai province.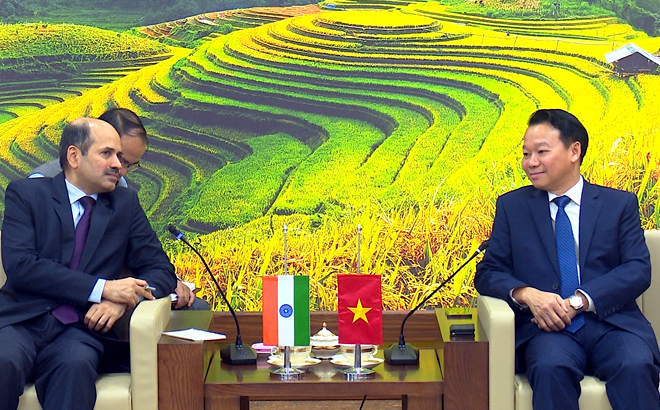 Secretary of the provincial Party Committee Do Duc Duy presents the Indian ambassador with the photo book "Yen Bai - Land and people".
Introducing to the delegation Yen Bai's potential and strengths, especially in the field of white stone exploitation and processing, Chairman of the provincial People's Committee Tran Huy Tuan said that Yen Bai has licensed six Indian businesses to invest in the province with total capital of over 28 million USD, mainly in mining for export. The annual revenue of these businesses is about 35 - 40 million USD, and they contribute about 7 million USD to the state budget.
Yen Bai appreciates R.K Group, which specialises in producing and processing all kinds of marble, Tuan said, adding that Indian businesses are also partners in providing equipment for many projects on hydropower and wood processing in the province.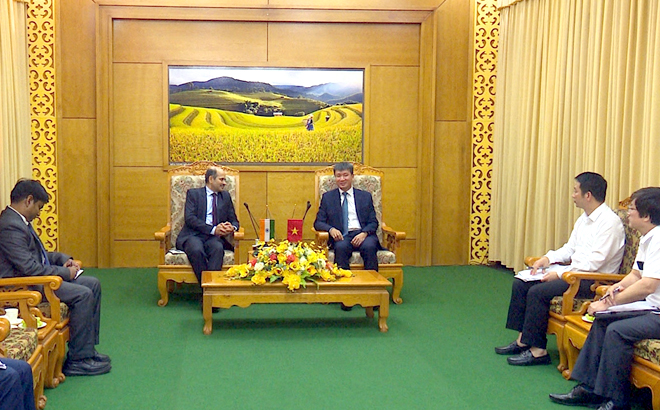 Chairman of the provincial People's Committee Tran Huy Tuan receives Indian Ambassador Sandeep Arya.
He told the guests that Yen Bai currently has high-quality cinnamon, medicinal herbs and tea products, and hoped they can gain access to the Indian market.
As Yen Bai is also implementing digital transformation, it wishes to receive support from Indian enterprises in this aspect.
The Indian ambassador said that there is great potential for Yen Bai's cinnamon products to gain a firm foothold in the Indian market, as they are popular and used a lot by Indian consumers.
The two sides exchanged views on investment and cooperation opportunities in the field of rare earth. Tuan expressed his hope that Indian businesses which have experiences in this field will send technology experts to help local firms in mining and processing rare earth minerals for export.
Sandeep Arya proposed Yen Bai consider organising a trade and investment promotion conference in India to introduce its potential and strengths, popularise its tourism products to Indians, and strengthen bilateral cooperation in digital transformation and cultural exchanges in order to tighten the relationship and solidarity between India and Vietnam.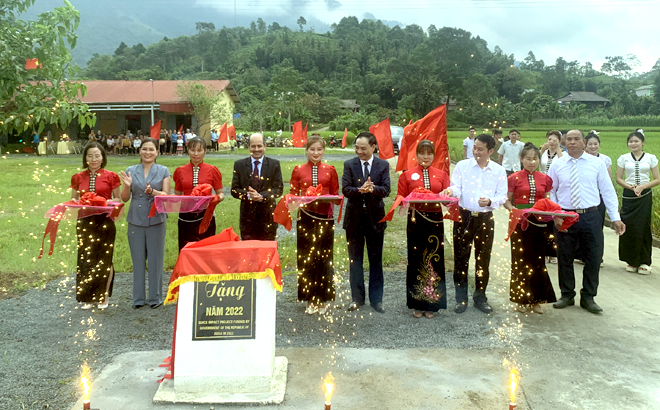 The Indian Embassy delegation attend the inauguration of a project on building an intra-field canal in Ao Sen village, Dong Khe commune, Van Chan district, which was funded by the Indian Embassy.
At a reception for the ambassador, Secretary of the provincial Party Committee Do Duc Duy expressed his joy that the diplomat's first business trip to Vietnamese localities, including Yen Bai, demonstrated cooperation between Yen Bai province and Indian localities and businesses.
Duy said he hoped the ambassador will continue paying attention to supporting projects in irrigation, clean water, environmental sanitation, and public health. He affirmed that Yen Bai leaders always accompany businesses operating in the locality.
Sandeep Arya said that he will encourage Indian businesses to learn about investment opportunities and strong areas of Yen Bai province, especially in medical herb processing, train human resources in information technology and digital transformation, and enhance cultural cooperation and people-to-people exchanges between localities of the two countries.
Other news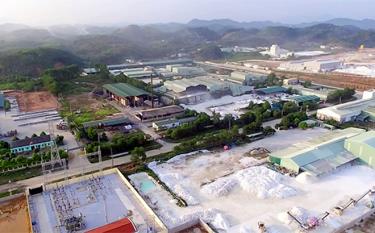 OYB - The People's Committee of the northern province of Yen Bai on November 27 issued Decision No. 2220 on establishing PhuThinh 3 industrial cluster in Yen Binh district with an area of 75 ha.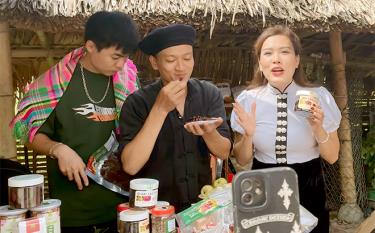 YBO - Focusing on developing the digital economy in agriculture and rural areas and among farmers, and promoting the application of digital technology and high technology to develop the agricultural economy, Yen Bai province strives for the proportion of digital economy to reach 18.5% of the total value of agriculture, forestry and fisheries by 2025.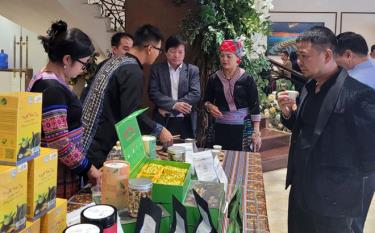 The Vietnam Cooperative Alliance, in coordination with the People's Committee of Yen Bai province, organised a seminar on the application of information technology to support socio-economic development for cooperatives and cooperative groups in ethnic minority-inhabited and mountainous areas with the participation of representatives from Cooperative Alliances of 10 northern provinces.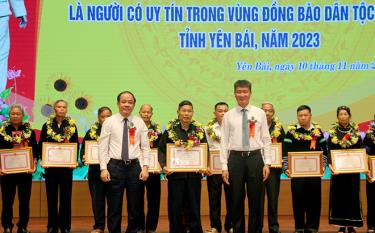 (YBO) – The Yen Bai provincial People's Committee held a conference on November 10 to honour 30 exemplary prestigious persons from local ethnic minority areas in 2023.