Wild peach blossoms on full display in Yen Bai
Thursday, December 22, 2022
To day (wild peach blossoms) are associated with the lives of many generations of H'Mong people in Mu Cang Chai district in Yen bai province. To honour the flower, the first To day Flower Festival will be held in late December, showcasing a range of cultural and artistic activities with the bold cultural identity of local ethnic groups.
To Day is a wild flower belonging to the peach blossom family. The H'Mong ethnic people in Mu Cang Chai district often call it "Pang to day" - forest peach blossom in Vietnamese. It has a strong vitality and only blooms in the cold of winter.
Born and bred amid To Day flowers in Mu Cang Chai, Giang A De longed for many years for a To Day flower festival to be held.
When he learned that the first such festival was set for December, De designed tours and enhanced promotions on social media so that tourists would know more about the wild beauty of the flower.
To Day flowers have become a special symbol of the harsh lands of Mu Cang Chai when winter comes. Clusters of the red-pink flowers on hillsides create a beautiful scene.
When the flowers bloom from mid-December to the end of January and blanket the local area in red-pink is the most beautiful time to visit Mu Cang Chai.
The flowers are also a symbol of spring and new crops, and have become a popular tourist attraction over recent years.
The blooming season for To Day flowers not only adds an alluring feature to the local scenery but also contributes to attracting more visitors.
A range of activities will be held during the festival, including musical performances, photo exhibitions, and folk games.
Other news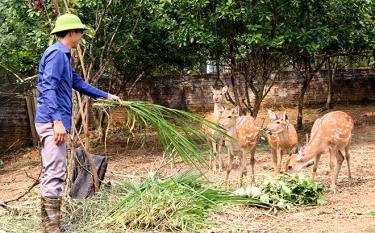 In recent years, many households in Hung Thinh commune, Tran Yen district, have invested in farming native animals, meeting the market demand for specialty meats. This initiative has helped promote economic development and increase income.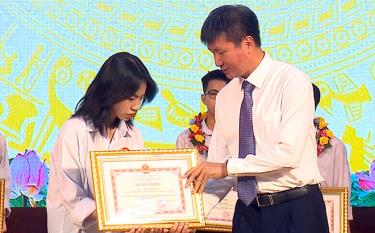 Nearly 200 teachers and students who obtained outstanding achievements in the 2022-2023 school year in the northern mountainous province of Yen Bai were honoured at a recent ceremony held by the provincial People's Committee.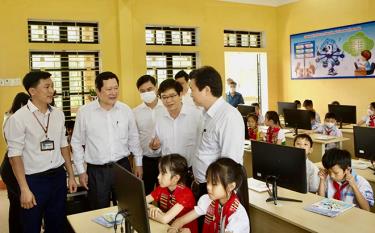 The Ministry of Education and Training has issued a decision recognising that Yen Bai has completed the illiteracy eradication and met the standards for secondary educational universalisation at level 2 since December 2022.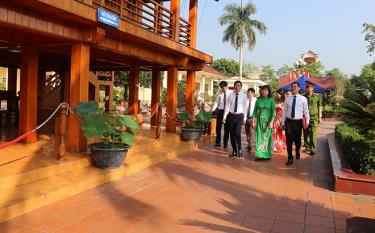 YBO - On the occasion of the 133rd birth anniversary of President Ho Chi Minh (May 19, 1890 - 2023), the memorial site dedicated to President Ho Chi Minh in Nghia Lo town welcomed many delegations who came to offer incense in tribute to the late leader.