Secretary of provincial Party Committee holds working session with Japanese group
Friday, December 16, 2022
YBO - Secretary of the provincial Party Committee Do Duc Duy held a working session on December 12 with Chairman and General Director of Japanese group EREX Honda Hitoshi.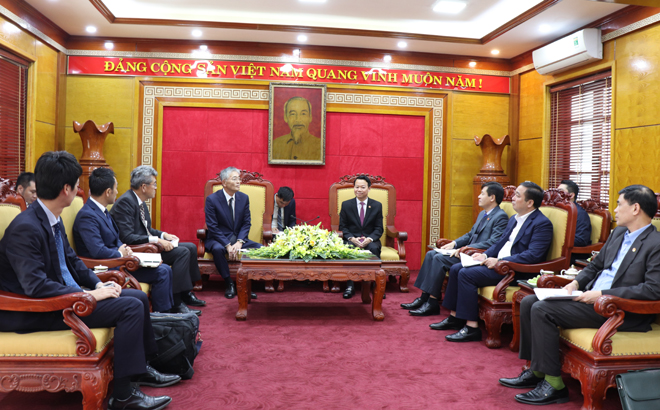 An overview of the meeting
Duy told Hitoshi that Prime Minister Pham Minh Chinh and the Government of Vietnam strongly support biomass power development in Yen Bai. Therefore, he will work together with the Minister of Industry and Trade to include the biomass power project into the National Power Development Plan VIII.
The official agreed with the proposal of the group and EREX JSC in Vietnam regarding the pilot implementation, saying the province will seek approval from the Ministry of Industry and Trade for the proposal.
The ministry and Yen Bai encourage the development of biomass power projects in the locality to serve socio-economic development, protect the environment, and ensure the electricity supply for the northern midland and mountainous region, he affirmed.
Duy asked the firm and Van Yen district to soon coordinate with each other in site clearance.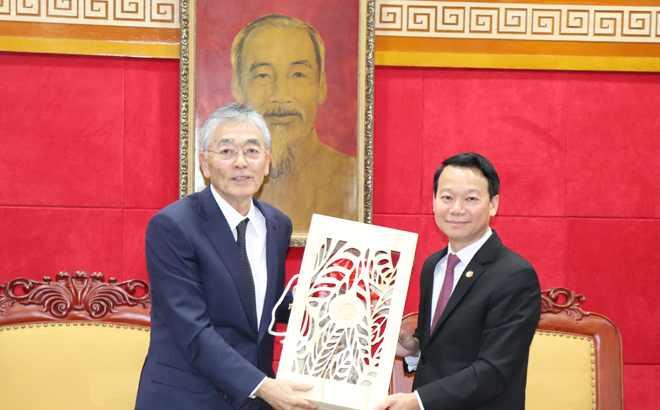 Secretary of the provincial Party Committee Do Duc Duy presents a souvenir to Honda Hitoshi - Chairman and General Director of EREX.
For his part, Hitoshi said that the project will be rolled out in Dong Cuong commune, Van Yen district, adding that his group has established EREX JSC in Vietnam.
Over the past time, with the support of departments and localities of Yen Bai province, the company has studied and evaluated potential projects of the province, and completed feasibility study.
The biomass power project has a capacity of 75 MW and a total investment capital of over 4.7 trillion VND (199.82 million USD) with modern Japanese equipment.
The construction is scheduled to begin in March 2023 after an investment licence is issued.
Other news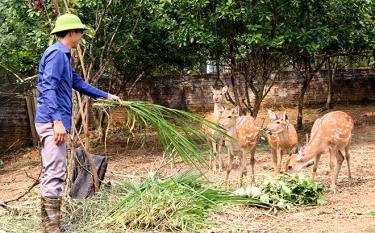 In recent years, many households in Hung Thinh commune, Tran Yen district, have invested in farming native animals, meeting the market demand for specialty meats. This initiative has helped promote economic development and increase income.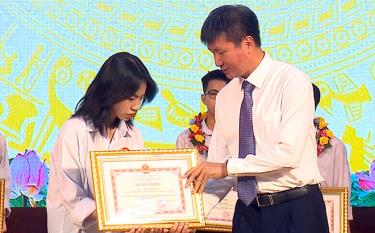 Nearly 200 teachers and students who obtained outstanding achievements in the 2022-2023 school year in the northern mountainous province of Yen Bai were honoured at a recent ceremony held by the provincial People's Committee.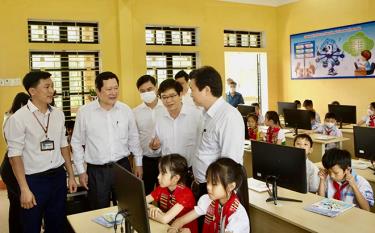 The Ministry of Education and Training has issued a decision recognising that Yen Bai has completed the illiteracy eradication and met the standards for secondary educational universalisation at level 2 since December 2022.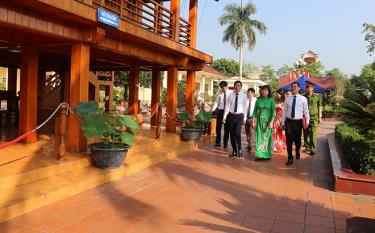 YBO - On the occasion of the 133rd birth anniversary of President Ho Chi Minh (May 19, 1890 - 2023), the memorial site dedicated to President Ho Chi Minh in Nghia Lo town welcomed many delegations who came to offer incense in tribute to the late leader.