Diplomat looks back 50 years of Vietnam-France ties ​
Vietnam and France established diplomatic relations at the ambassadorial level on April 12, 1973. The year 2023 marks many important events between the two countries celebrating 50 years of their diplomatic relations and 10 years of their Strategic Partnership. On this occasion, French Ambassador to Vietnam Nicolas Warnery granted an interview to Vietnam News Agency reporters.
French Ambassador to Vietnam Nicolas Warnery said that this special year is an opportunity to look back on the past journey and reflect on the future of cooperation between the two countries.
According to the Ambassador, economic cooperation is one of the important areas of bilateral relationship. Two-way trade tripled from about 1.6 billion USD in 2009 to 5.3 billion USD in 2019.
As of March, France was the second largest investor in the European Union and ranked 16th out of the 143 countries and territories pouring capital into Vietnam with 673 projects totaling 3.8 billion USD.
Over the past half a century, despite all the ups and downs, the friendship between Vietnam and France has become more effective in all fields, the Ambassador said.
France always considers education and training a priority in its cooperation activities in Vietnam while cultural exchanges between the two countries are increasingly developing as well.
Other news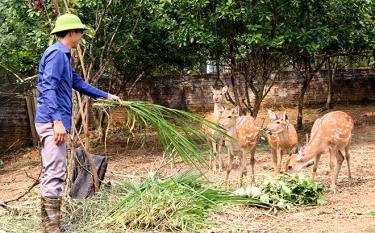 In recent years, many households in Hung Thinh commune, Tran Yen district, have invested in farming native animals, meeting the market demand for specialty meats. This initiative has helped promote economic development and increase income.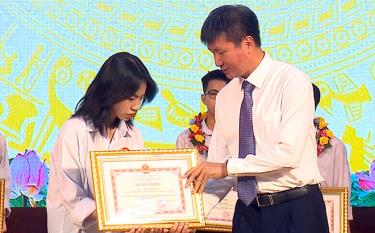 Nearly 200 teachers and students who obtained outstanding achievements in the 2022-2023 school year in the northern mountainous province of Yen Bai were honoured at a recent ceremony held by the provincial People's Committee.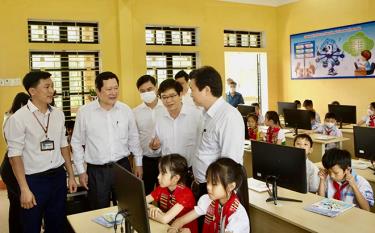 The Ministry of Education and Training has issued a decision recognising that Yen Bai has completed the illiteracy eradication and met the standards for secondary educational universalisation at level 2 since December 2022.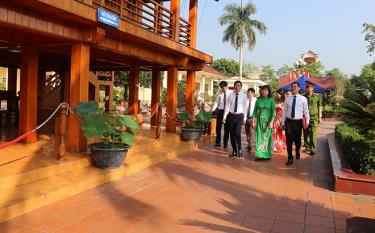 YBO - On the occasion of the 133rd birth anniversary of President Ho Chi Minh (May 19, 1890 - 2023), the memorial site dedicated to President Ho Chi Minh in Nghia Lo town welcomed many delegations who came to offer incense in tribute to the late leader.