Yen Bai youth join hands in socio-economic development
Friday, September 9, 2022
Over the past 5 years, communist youth unions at all levels in the northern province of Yen Bai have implemented 10,352 projects, which generated over 130 billion VND (5.51 million USD), repaired and upgraded over 400 km of rural roads, renovated 14 rural traffic bridges worth 7 billion VND, and installed lighting facilities for 66 residential rural roads spanning nearly 90km in total.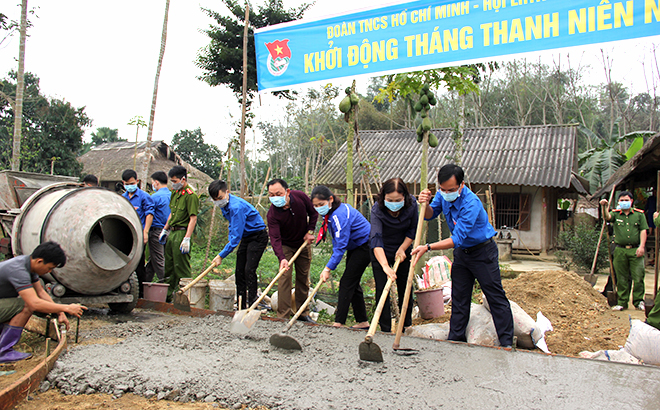 Project 'road for children to go to school' is named among the top nine best youth projects nationwide.
Local young people were present at hotspots of floods in early years of the 2017-2022 tenure and of COVID-19 outbreaks in 2020 to offer a helping hand.
In the past five years, the unions completed workload exceeding targets of seven out of the 10 categories, including those on building new-style rural and civilised urban areas, and socio-economic development (surpassing by 280%); tree planting (140%); and consultation models for vulnerable youth (160%).
In 2019, a project on lighting up rural roads in Yen Bai was accredited as one of the 50 typical youth projects nationwide.
In 2020, another local project, namely 'road for children to go to school' was also among the top nine youth projects nationwide. The 50-billion-VND project helped concretising 117km of road in the most difficult areas of Yen Bai.
For 2021-2025, the standing committee of the local youth union has built an action plan on digital transformation, with young volunteers assisting people in using cashless payment methods and online public services.
Other news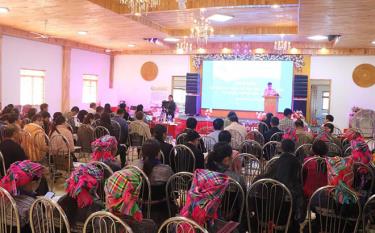 The Vietnam Women's Union Central Committee and the Women's Association of Yen Bai province have co-organised a forum on vocational training and job opportunities for Mu Cang Chai district women.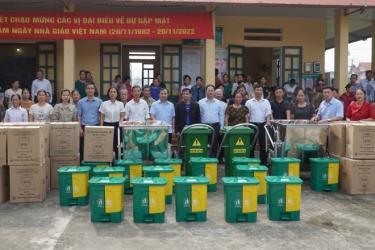 A training course on building models of gathering bags and packages of pesticides and strengthening the management of plastic waste in agricultural production activities and residential areas has been held in Yen Phu commune, Van Yen district.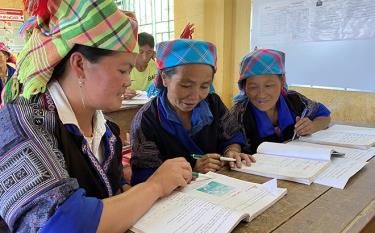 Determining education universalisation and illiteracy eradication as important tasks to contribute to promoting local socio-economic development, over the past years, Yen Bai province has actively implemented concerted measures to maintain and improve the quality of education universalisation at all levels.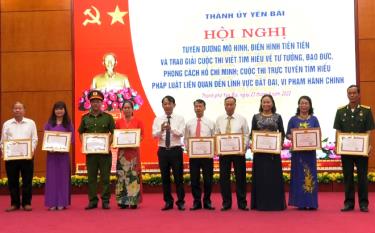 To expand exemplars in the 2021 - 2023 period, the Party Organisation of Yen Bai city has registered 242 role models, including 122 collectives and 120 individuals, in studying and following late President Ho Chi Minh's teachings.