Night at medical quarantine checkpoints
YBO - The inter-sectoral medical quarantine checkpoint No.1 at the IC12 intersection on the Hanoi-Lao Cai highway is one of the nine points of the same kind established to curb the spread of the COVID-19 epidemic under a decision of the Chairman of the provincial People's Committee. The checkpoints began operation on March 28.
Other news
Having wholeheartedly devoted his life to the nation and its people, President Ho Chi Minh is not only the beloved leader of the Vietnamese people but he has also won the appreciation of many politicians, culturists and artists around the world, who have praised him as an outstanding figure and a great example of perfect personality.
All elementary schools and kindergartens in Yen Bai province re-opened on May 11 after three months of closure to help curb the spread of the COVID-19.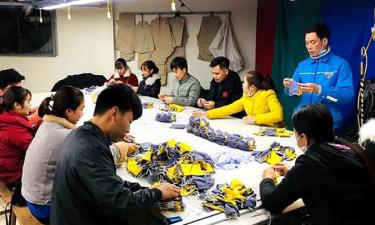 The COVID-19 pandemic was like a test of the heart. Together with the whole country, the "flowers" of good deeds in Yen Bai have blossomed with the spirit of "solidarity" for the community, ready to help each other overcome difficulties on the front of the disease prevention.
Yen Bai province is now home to 700 elderly people owning farms or enterprises and 904 members of the Association of the Elderly succeeding in economic activities.