Tran Yen turns forestry into spearhead economic sector
Saturday, December 3, 2022
YBO - Tran Yen district has recorded highest forest coverage percentage in Yen Bai, at over 70%, thanks to the locality's efforts in increasing the forest area and quality and enhancing the forestry value chain, thus turning forestry into its spearhead economic sector.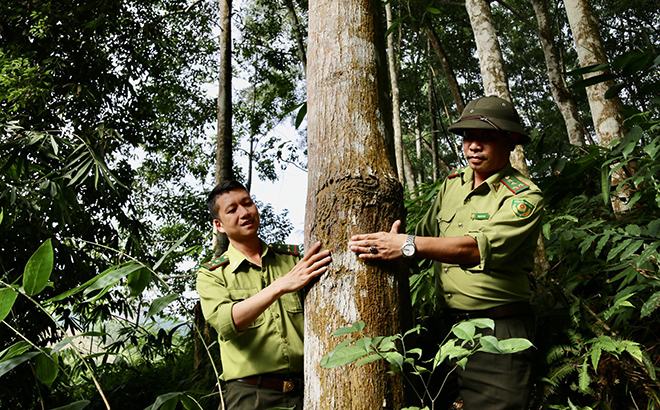 The development of large timber forests has raised the income of forest growers by more than two folds compared to the cultivation of paper materials.
With tens of thousands of hectares of organic cinnamon, Bat do bamboo shoot and timber forest, Tran Yen residents have sustainably escaped from poverty and enriched themselves.
Once worked at Viet Hung forest company, Nguyen Van Chien, a local in An Hoa hamlet, Y Can commune, has applied his experience and knowledge on cultivating cinnamon and acacia forests. So far, his household has developed 40 hectares of forest, including nearly 30 hectares of cinnamon.
Chien said that it is not difficult to cultivate cinnamons or acacia, stressing the significant role of high quality varieties and farming techniques.
Tran Yen has taken concerted measures to boost forestry production, including designing production region planning, transforming the plant structure, and reforming the production organisation towards stronger production chain linkage.
The district has formed a Bat do bamboo shoot region with an area of over 4,000 hectares, generating a revenue of 35-40 million VND each year, along with over 18,000 hectares of cinnamon with an output of 4,000 tonnes of dried bark each year.
The locality has also developed 8,000 hectares of organic cinnamon, including 2,000 hectares meeting international standards. Producing clean, safe and environmentally friendly cinnamon is a way to help Tran Yen residents not only improve their production value but also enhance the Tran Yen cinnamon brand in the domestic and international markets.
Alongside, the district has designed various mechanisms and policies to support the development and attract investment to agro-forestry product processing, especially cinnamon processing. Thanks to the development of the local agro-forestry economy in the right direction, each year, the industry generates over 1.4 trillion VND (58.51 million USD) for Tran Yen, contributing to speeding up poverty reduction, and building a sustainable new-style rural area./.
Ngoc Truc
Other news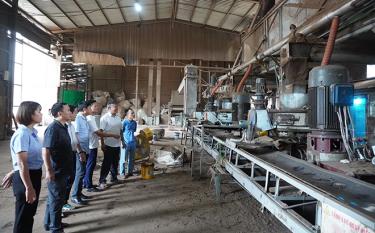 By applying technology, the branch of the Netma joint Stock Company in Vinh Kien commune of Yen Binh district, Yen Bai province, has completely mastered how to turn by-products generated during wood processing into bio pellets – a source of clean fuel for civil and industrial use as well as export.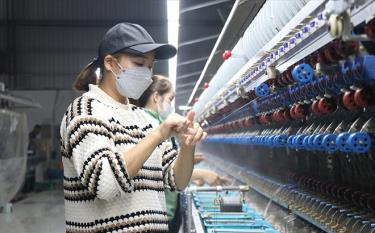 A mountainous locality with many difficulties, Yen Bai has defined investment attraction as a key solution to boost the local socio-economic development.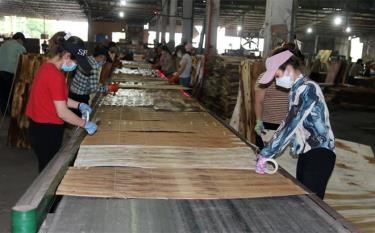 In 2022, Yen Bai province lured 24 investment projects in the fields of industry, trade and services with total capital of over 3.4 trillion VND (144.25 million USD).