Luc Yen preserves traditional cultural values from festivals
Luc Yen – an area where many ethnic groups live together, a diverse culture imbued with national identity with unique folk culture of the Tay, Nung and Dao ethnic minority groups. Festivals in the district are plentiful and uphold creativity of cultural values.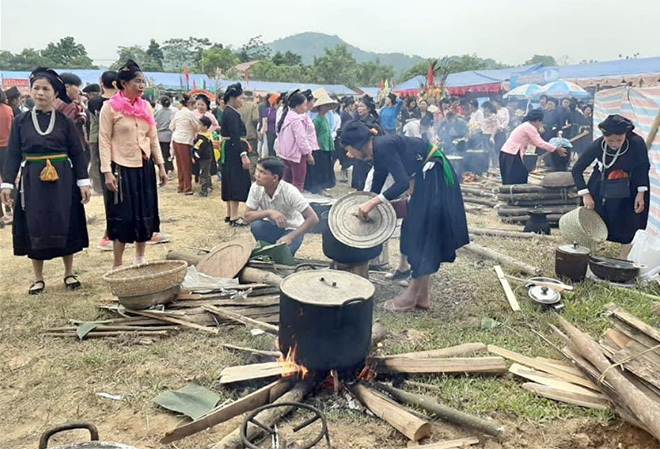 A cake cooking competition at the first festival of the Muong ethnic minority group in Muong Lai commune draws numerous visitors
Each year, festivals at district, communal and township levels such as Suoi Tien temple festival in To Mau commune, Dai Cai temple festival in Tan Linh commune, Hang Sao pagoda festival in Tan Lap commune, Na Ngam temple festival in Muong Lai commune, a festival praying for bumper harvest of red Dao ethnic group in Khai Trung commune attract about 150,000 visitors.
Luc Yen district is now home to 12 relic sites, including one at the national level and 11 others at the provincial level.
Over the past years, the provincial authorities have paid attention to preserving and upholding values of the relic sites.
The management of relic sites and festivals are maintained each year. The district has taken synchronous measures to protect the environment, preserve and uphold values of historical-cultural sites in the locality, encourage the public involvement in the effort, and ensure festivals are held in a healthy manner.
Head of Luc Yen district's Culture and Information Division Phung Trung Hai said the agency regularly inspects and oversees activities at the local relic sites annually. The district also coordinated with the provincial Department of Culture, Sports and Tourism and the Department of Information and Communications in the management, organisation and inspection of festivals. Via inspection in localities, positive results were recorded with fewer superstitious activities which hurt lives and spiritual demand of the public./.
Other news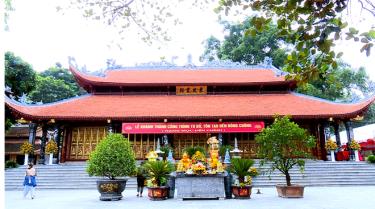 Lying on the banks of the Red River, Dong Cuong Temple is located in Ben Den hamlet of Dong Cuong commune, Van Yen district. It is known as a sacred temple and the main place of worship of "Mau Thuong Ngan" (Mother Goddess of the Forest) in the Vietnamese people's worship of the Mother Goddesses of Three Realms.
The Association of Vietnamese Communities in the Republic of Korea (AVCK) announced winners of a video-making contest named "Vietnam trong toi" (Vietnam in my mind) in a virtual event livestreamed last weekend.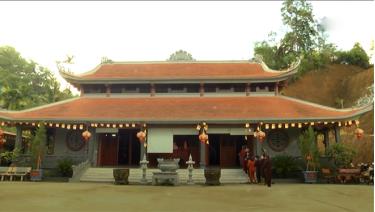 The Hoang Lien Pagoda, having its Buddhist name of "Hoang Lien thien tu" (Hoang Lien zen pagoda), is located in Group 8, Yen Binh township of Yen Binh district.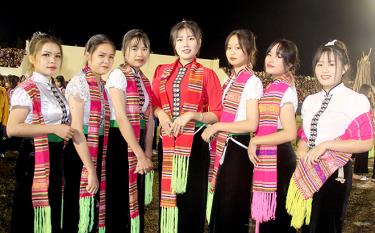 The People's Committee of the northern province of Yen Bai has just issued Plan No. 154/KH-UBND to implement the province's foreign cultural strategy for the 2021-2025 period, with a vision to 2030.