Gigantic folk dances to honour Xoe Thai
Thursday, September 22, 2022
YBO - "Xoe Thai - Quintessence of the heritage land" will be the main theme in a programme for Xoe Thai to be honoured as an Intangible Cultural Heritage of Humanity by UNESCO, and the Mường Lò Culture- Tourism Festival, the Discovery Mù Căng Chải Terraced Fields 2022 which is slated for September 24.
The programme will be co-hosted by the four northern mountainous provinces of Yen Bai, Son La, Lai Chau, and Dien Bien, as all share the heritage.
According to organisers, the programme will be unique and epic, with splendid, majestic scenes, and a harmonious combination between gigantic folk dances and the symphony of heaven and earth.
It will see the participation of nearly 3,000 actors and artists, both professional and amateur, as well as famous singers.
Xoe Thai is a unique type of traditional dance that is associated with and plays a significant role in the daily life of Thai ethnic minority communities in the northwest of Vietnam. It is performed in various community activities, from festivals to funeral rituals.
Other news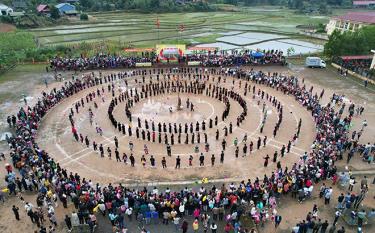 Having recognised that customs and practices, as well as folk songs and dances of the Tay ethnic minority people, are fading away, artisan Ha Thi Thanh Tinh, who resides in Kien Lao village, Kien Thanh commune, Tran Yen district, Yen Bai province, has established a traditional art club in the locality with the support of some elderly persons.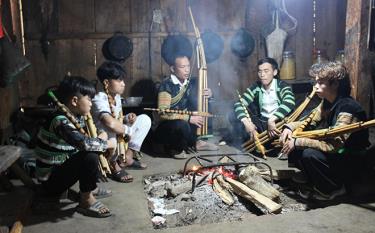 Tram Tau district in the northern mountainous province of Yen Bai is not only a land with majestic natural scenes but also home to many unique cultural values of ethnic minorities. Such cultural values are identified as a highlight to develop local tourism.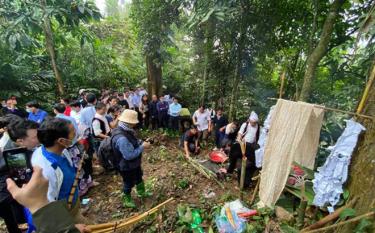 It is a long-standing custom that on the last day of the first lunar month, the Mong ethnic people in Na Hau commune of Van Yen district, Yen Bai province, holds the "Cung rung" (forest worshipping) ceremony, the biggest traditional and also most important one in a year of local residents, to pray to the Forest God for well-being and prosperity.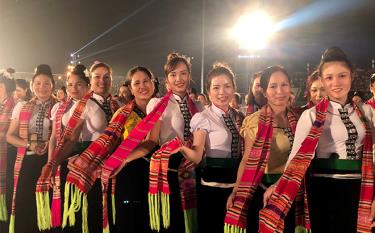 YBO - Brocade scarf, is an indispensable item of every Thai girl. Brocade scarf is not only used to keep warm, and protect them from the sunlight and wind, but also a highlight that brings the unique charm to the traditional costumes of Thai women.