Gigantic folk dances to honour Xoe Thai
Thursday, September 22, 2022
YBO - "Xoe Thai - Quintessence of the heritage land" will be the main theme in a programme for Xoe Thai to be honoured as an Intangible Cultural Heritage of Humanity by UNESCO, and the Mường Lò Culture- Tourism Festival, the Discovery Mù Căng Chải Terraced Fields 2022 which is slated for September 24.
The programme will be co-hosted by the four northern mountainous provinces of Yen Bai, Son La, Lai Chau, and Dien Bien, as all share the heritage.
According to organisers, the programme will be unique and epic, with splendid, majestic scenes, and a harmonious combination between gigantic folk dances and the symphony of heaven and earth.
It will see the participation of nearly 3,000 actors and artists, both professional and amateur, as well as famous singers.
Xoe Thai is a unique type of traditional dance that is associated with and plays a significant role in the daily life of Thai ethnic minority communities in the northwest of Vietnam. It is performed in various community activities, from festivals to funeral rituals.
Other news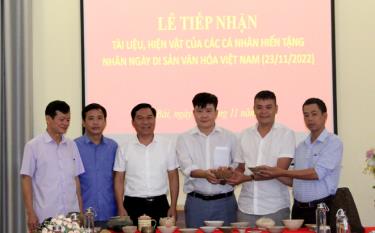 The Museum of Yen Bai province has received documents and objects donated on the occasion of the Vietnam Cultural Heritage Day (November 23).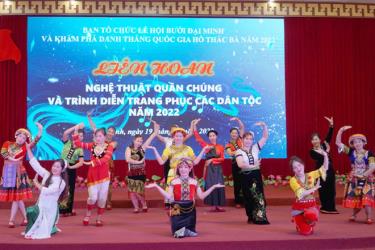 Yen Binh district has held a grand event of popular art and ethnic costumes performances, as part of a festival promoting Dai Minh pomelo and Thac Ba lake scenic site.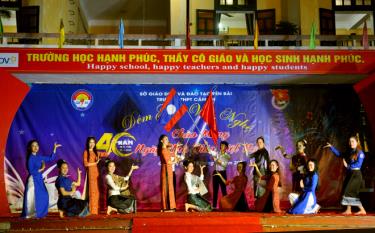 An art programme has been held in Cam An high school in Yen Binh district Vietnamese and Lao students in Yen Bai College on the occasion of the 40th Vietnamese Teachers' Day (November 20, 1982-2022).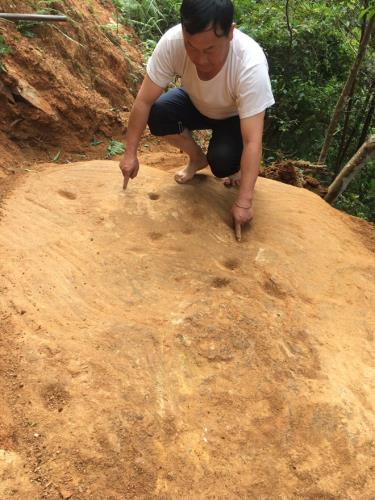 Some rocks with ancient carvings were recently discovered at a site in Hang Chua Say hamlet of Che Cu Nha commune, Mu Cang Chai district. The site is about 4km to the east of the headquarters of the communal People's Committee.