Van Yen launches team of volunteer drivers to support COVID-19 prevention, control
YBO - Van Yen district has established a team of volunteer drivers to support the prevention and control of the COVID--19 epidemic in the locality.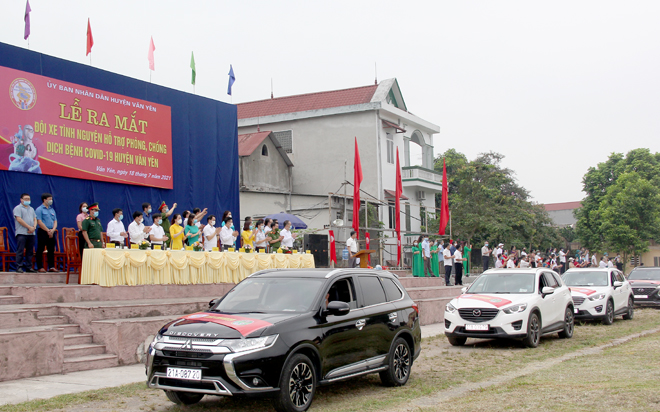 Vehicles of the Volunteer Vehicle Team at the launching ceremony.
After just two days issuing the call for volunteers, 268 people, including three women, from 17 communes, towns, and 10 agencies and units applied to join the Volunteer Vehicle Team. They are of different ages and come from all walks of life but all share the spirit of wanting to contribute to the fight against the epidemic.
At the team's debut ceremony, leaders of Van Yen district presented logos to the drivers in the team. The district health center has trained the drivers in COVID-19 prevention and control measures, including disinfection of themselves and their vehicles, and how to use protective gear properly.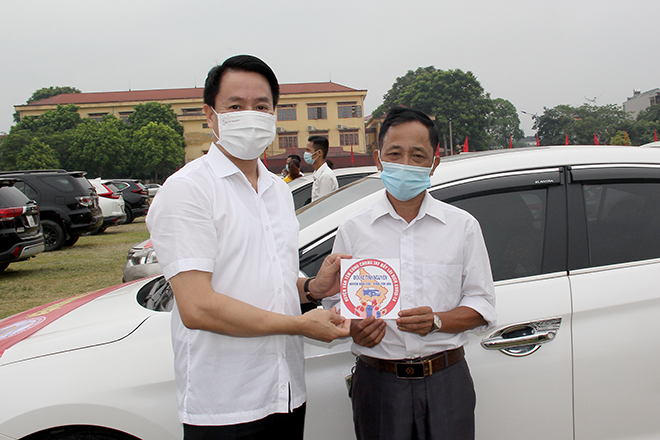 Secretary of Van Yen district's Party Committee Luyen Huu Chung presents the team's logos to the drivers.
The establishment and launch of the Volunteer Vehicle Team is meaningful in the context of complicated developments of the pandemic, demonstrating the spirit "fighting the epidemic like fighting the enemy" of Van Yen district. The Volunteer Vehicle Team is ready to respond to any situation, serving the transport of people and goods, supplies and equipment, as well as the task of contact tracing and zoning quarantine areas.
Other news
Van Yen district of Yen Bai province currently has 836 social policy beneficiaries who are revolutionary contributors, wounded and sick soldiers, families of martyrs, revolutionary activists before 1945, and heroic Vietnamese mothers.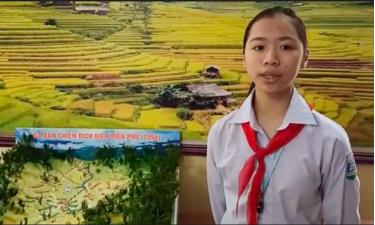 With collected items and scraps, a group of eighth graders of Co Phuc Secondary School in Yen Bai province's Tran Yen district has made a model of the historic Dien Bien Phu Campaign, making learners excited and easy to remember the very detailed and vivid battles.
Over the past years, the promotion of studying and following President Ho Chi Minh's moral examples has attracted the participation of officials and teachers of schools in Van Yen district, Yen Bai province.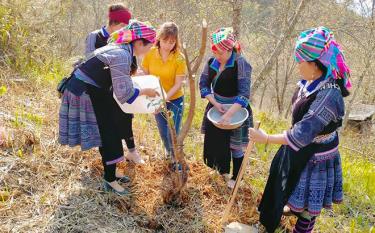 The Standing Committee of the Yen Bai Women's Union has organised an online contest themed "Yen Bai women behave nicely".