Van Yen launches team of volunteer drivers to support COVID-19 prevention, control
YBO - Van Yen district has established a team of volunteer drivers to support the prevention and control of the COVID--19 epidemic in the locality.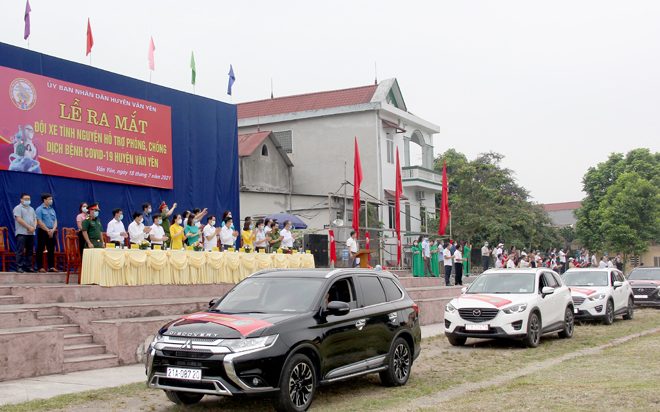 Vehicles of the Volunteer Vehicle Team at the launching ceremony.
After just two days issuing the call for volunteers, 268 people, including three women, from 17 communes, towns, and 10 agencies and units applied to join the Volunteer Vehicle Team. They are of different ages and come from all walks of life but all share the spirit of wanting to contribute to the fight against the epidemic.
At the team's debut ceremony, leaders of Van Yen district presented logos to the drivers in the team. The district health center has trained the drivers in COVID-19 prevention and control measures, including disinfection of themselves and their vehicles, and how to use protective gear properly.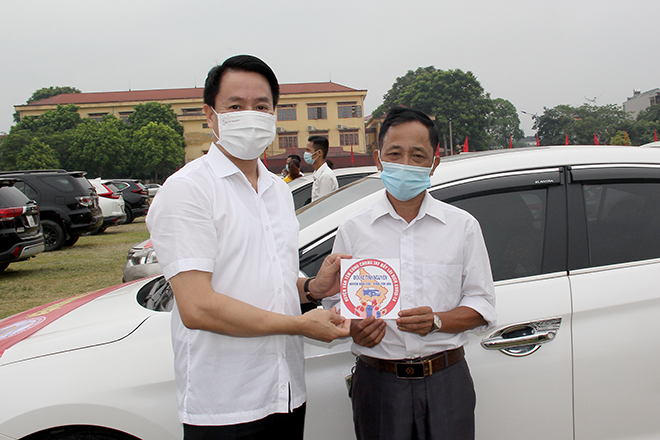 Secretary of Van Yen district's Party Committee Luyen Huu Chung presents the team's logos to the drivers.
The establishment and launch of the Volunteer Vehicle Team is meaningful in the context of complicated developments of the pandemic, demonstrating the spirit "fighting the epidemic like fighting the enemy" of Van Yen district. The Volunteer Vehicle Team is ready to respond to any situation, serving the transport of people and goods, supplies and equipment, as well as the task of contact tracing and zoning quarantine areas.
Other news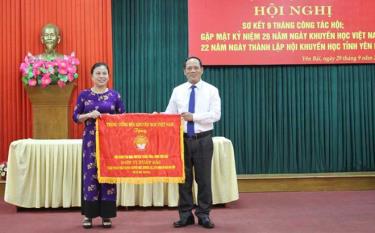 In the first nine months of 2022, Yen Bai had maintained the operations of 175 grassroots-level education promotion associations with more than 1,900 branches in hamlets, villages, residential areas and schools, and 435 in agencies, units and businesses, with a total of more than 227,500 members.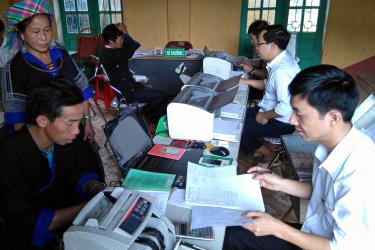 With entrusted loans, poor households and policy beneficiaries in Yen Bai have gained easier access to soft credit from the provincial branch of the Vietnam Bank for Social Policy (VBSP) to expand horticulture and husbandry, and get out of poverty.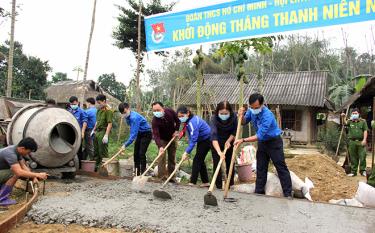 Over the past 5 years, communist youth unions at all levels in the northern province of Yen Bai have implemented 10,352 projects, which generated over 130 billion VND (5.51 million USD), repaired and upgraded over 400 km of rural roads, renovated 14 rural traffic bridges worth 7 billion VND, and installed lighting facilities for 66 residential rural roads spanning nearly 90km in total.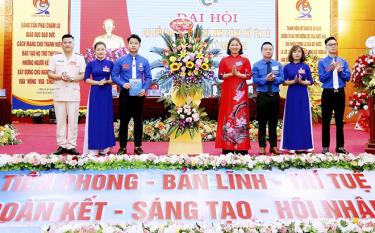 With the slogan of "Yen Bai youth - bravery, intelligence, volunteering, development", the 15th Congress of the Ho Chi Minh Communist Youth Union of Yen Bai province for the 2022 - 2027 term has seen the participation of 322 delegates, including 222 official ones and 100 guests.