Van Chan district provides care for revolution contributors
YBO - Van Chan district in the northern province of Yen Bai is now home to over 6,000 policy beneficiaries, more than 554 of them enjoy monthly allowances totaling over 1 billion VND. The district also has two heroic Vietnamese mothers - Nguyen Thi Hoa in Tran Phu farm and Nguyen Thi Coi in Dong Khe commune.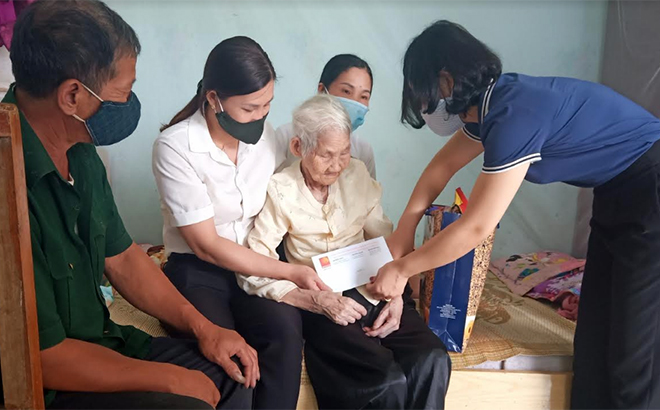 Representatives of the Van Chan hydropower plant visit and present gifts to heroic Vietnamese mother Nguyen Thi Coi.
In recent years, the district has actively called on units, individuals and organisations to offer care to heroic Vietnamese mothers. The policy has been welcomed by officials, Party members, people and units.
Specifically, the provincial branch of the Vietnam Bank for Social Policies offered 1.2 million VND per month to mother Hoa. The district Military Command and Nghia Van Co.Ltd granted 500,000 VND per month to mother Coi while the Van Chan hydropower JSC will take care of her for life with 1.5 million VND in monthly assistance.
Luu Thi Phuong, deputy head of the Van Chan hydropower JSC's administrative and human resource office, said after the district People's Committee decided to offer life-long care to Coi, the company's leaders agreed to earmark part of its saving for her. Each month, the company assigns its representatives to visit and encourage her, considering it a meaningful deed together with local authorities to pay tribute to dedication made by mothers and martyrs.
Since 2016, via the State support policies, the district has repaired and upgraded 160 houses of those who rendered services to the nation, and presented gifts to policy beneficiary households and relatives of revolution contributors during Lunar New Year festival or holidays.
Do Van Bach, head of the district Office of Labour, Invalids and Social Affairs, said locality will continue working with communes and towns to review the list of policy beneficiaries, invalids and martyrs that meet housing difficulties, and ensure timely payment of allowances to beneficiaries with right amount.
On the occasion of the 74th anniversary of Day of Invalids and Martyrs, 968 revolution contributors are expected to receive the State President's gifts worth nearly 300 million VND while 410 policy beneficiary households will be gifted at a total cost of over 80 million VND.
Other news
Van Yen district of Yen Bai province currently has 836 social policy beneficiaries who are revolutionary contributors, wounded and sick soldiers, families of martyrs, revolutionary activists before 1945, and heroic Vietnamese mothers.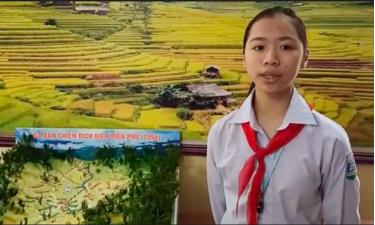 With collected items and scraps, a group of eighth graders of Co Phuc Secondary School in Yen Bai province's Tran Yen district has made a model of the historic Dien Bien Phu Campaign, making learners excited and easy to remember the very detailed and vivid battles.
Over the past years, the promotion of studying and following President Ho Chi Minh's moral examples has attracted the participation of officials and teachers of schools in Van Yen district, Yen Bai province.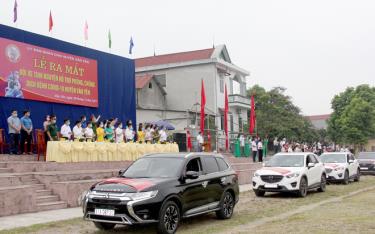 Van Yen district has established a team of volunteer drivers to support the prevention and control of the COVID--19 epidemic in the locality.