Entrusted lending gives poor borrowers easier access to social policy credit
Thursday, September 22, 2022
YBO - With entrusted loans, poor households and policy beneficiaries in Yen Bai have gained easier access to soft credit from the provincial branch of the Vietnam Bank for Social Policy (VBSP) to expand horticulture and husbandry, and get out of poverty.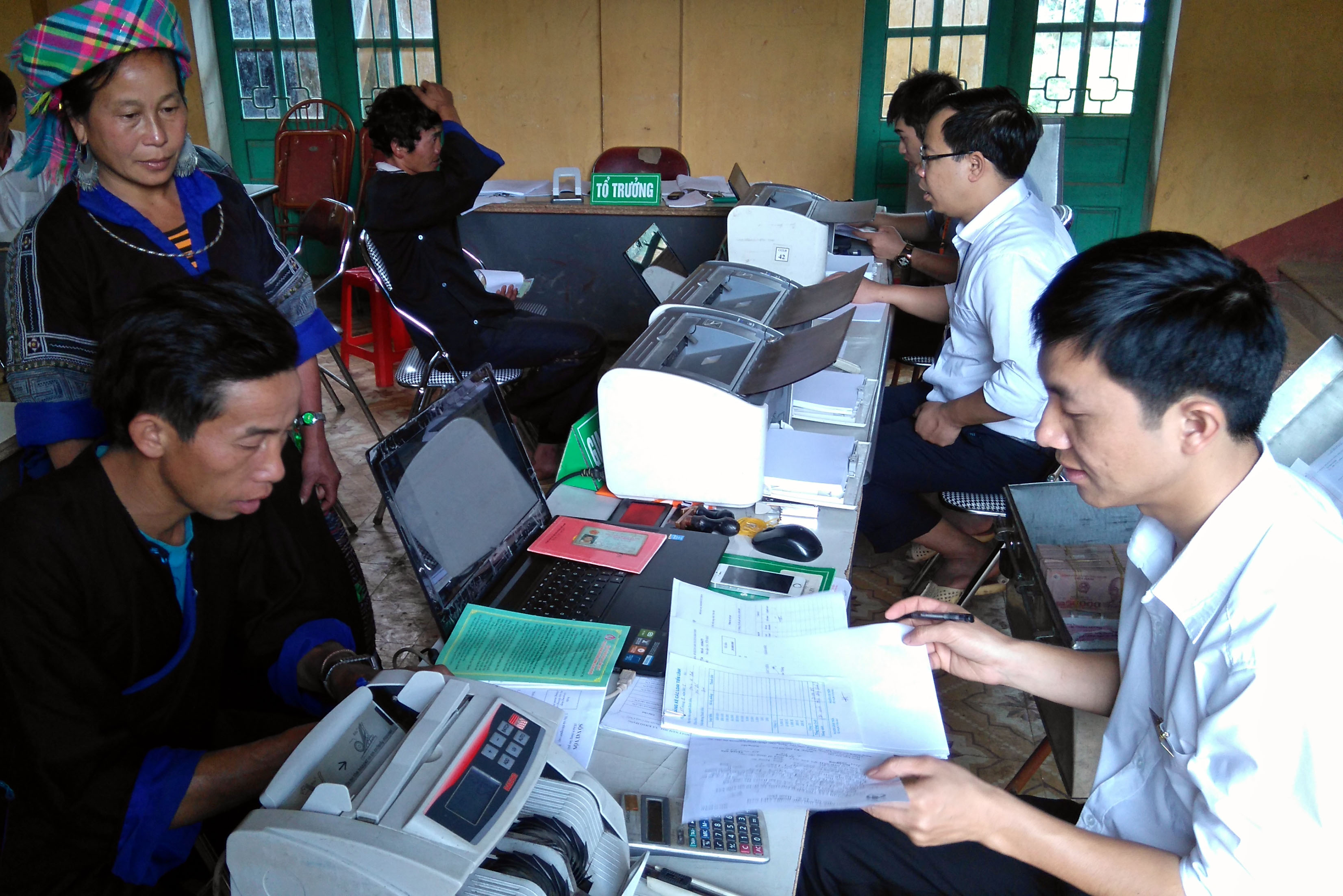 Staff of the VBSP branch in Yen Bai's Mu Cang Chai district working with borrowers.
The soft loans have been provided by a VBSP network of more than 2,300 village-based Savings and Credit Groups, enabling borrowers to enjoy a more convenient, faster and cost-efficient services and less travel time.
The VBSP Yen Bai branch has signed entrusted agreements with four provincial socio-political organisations – Women's Union, Farmers' Union, Veterans' Association, and Ho Chi Minh Communist Youth Union of Yen Bai.
As of August 31, 2022, over 4 trillion VND (169 million USD) in soft loans has been granted through these organisations and groups, accounting for 99.5% of the VBSP Yen Bai Branch's total outstanding loans. The figure includes close to 1.06 trillion VND provided via the Farmers' Union (26.4%), over 1.3 trillion VND through the Women's Union (32.6%), and about 898 billion through the Veterans' Association (22.5%).
The socio-political organisations have closely coordinated with the VBSP to improve service quality of the Savings and Credit Groups, monitor and inspect their operation, and provide them with professional training.
The provincial VBSP has organised 125 training courses for more than 6,500 staff of the socio-political organisations and the Savings and Credit Groups, members of poverty reduction committees and village heads, in order to strengthen their capacity and teach them how to effectively manage the credit sources.
Borrowers have also benefited from training courses on horticulture and husbandry techniques held by the socio-political organisations. The provincial Women's Union and Farmers' Union have hosted 55 and 173 courses, respectively, for a total of nearly 8,000 people who are members of the unions and the Savings and Credit Groups.
Entrusted lending has served as a bridge between social policy credit and needy people, helping them escape poverty and expand production.
Other news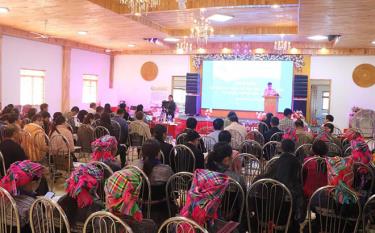 The Vietnam Women's Union Central Committee and the Women's Association of Yen Bai province have co-organised a forum on vocational training and job opportunities for Mu Cang Chai district women.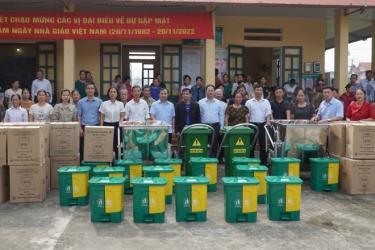 A training course on building models of gathering bags and packages of pesticides and strengthening the management of plastic waste in agricultural production activities and residential areas has been held in Yen Phu commune, Van Yen district.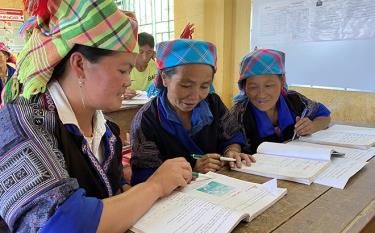 Determining education universalisation and illiteracy eradication as important tasks to contribute to promoting local socio-economic development, over the past years, Yen Bai province has actively implemented concerted measures to maintain and improve the quality of education universalisation at all levels.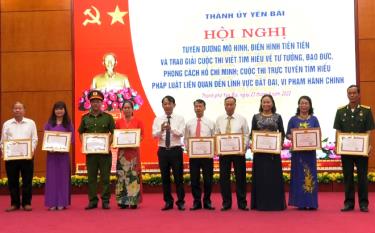 To expand exemplars in the 2021 - 2023 period, the Party Organisation of Yen Bai city has registered 242 role models, including 122 collectives and 120 individuals, in studying and following late President Ho Chi Minh's teachings.