Yen Bai applies measures to ensure traffic order, safety
Thursday, January 14, 2021
YBO - In 2020, the communications on traffic order and safety in Yen Bai were implemented among all levels, sectors and local residents, while emulation movements were launched to create motivation for them to engage in the work.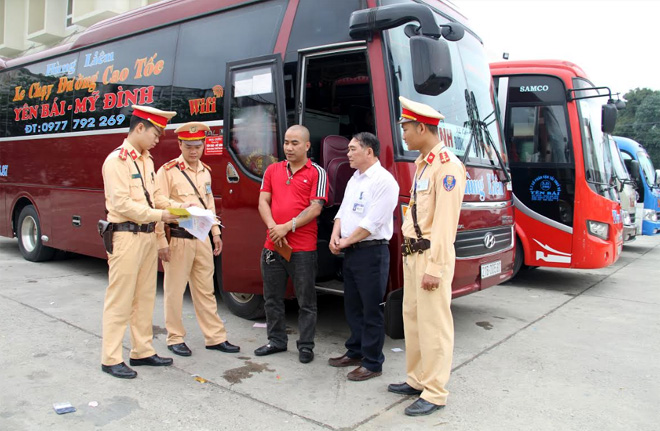 Traffic police strengthens the examination of coaches serving travelling demand of people during the Lunar New Year (Tet) holiday.
The traffic patrol and management as well as violation settlement were strengthened, raising public awareness of following the Traffic Law. The number of violations to traffic safety and order regulation was reduced through years.
In the year, local authorities handled 46,631 violations, detaining 223 automobiles and 5,247 motorbikes, while giving warnings to 720 drivers and revoking driving licences of 2,482 others.
Particularly, they detected 42 violation cases positive to drug and 1,856 others used alcohol.
The results were thanked to the direction of Party Committees at all levels, the engagement of departments, sectors and the whole political system as well as local residents.
Traffic safety authorities of localities have worked hard to popularise emulation movements in line with the improvement of responsibilities of leaders of units and agencies.
The traffic infrastructure has been upgraded with the improvement of roads. Hotspots in traffic accidents have been settled.
In 2021 and following years, Yen Bai will continue enhancing the management responsibilities of State agencies as well as traffic authorities.
Meanwhile, the locality will continue tightening management over transport business as well as the training and testing of drivers, vehicle registration and control. The whole political system will be encouraged to involve in the popularisation of traffic law and culture to drivers and locals.
Other news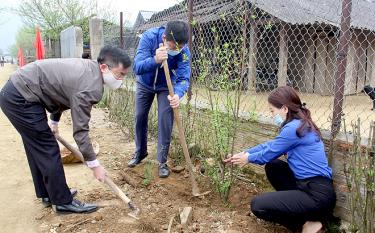 The Ho Chi Minh Communist Youth Union of Yen Bai province launched the Youth Month 2021 at a recent ceremony held in Hang Xe village, Xa Ho commune of Tram Tau district.
Recently, localities, departments, organisations and authorities of Yen Bai have shown active efforts in COVID-19 pandemic prevention and control work.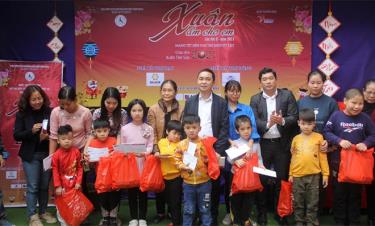 The Vietnam Relief Association for Handicapped Children and the Huong Giang centre for handicapped children's assistance in Yen Bai city handed over gift packages totalling 84 million VND (3,640 USD) to 50 poor children with disabilities studying at the centre during a programme held on January 27.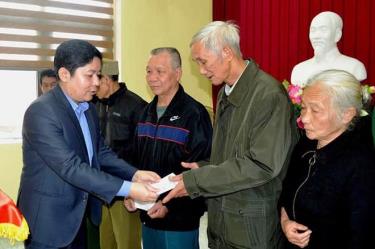 According to Yen Bai city's Association of Victims of Agent Orange (AO)/Dioxin, there are 355 AO victims receiving regular welfare benefit in the city, of whom 212 directly fought in the resistance war against the US, and 143 are children of people exposed to toxic chemicals during the war.