Yen Bai implements tasks for 2020 - 2021 school year
Wednesday, September 02, 2020
YBO - The northern province of Yen Bai actively implemented measures to diversely and effectively organise teaching and learning activities for the 2019-2020 school year amid COVID-19 complexities.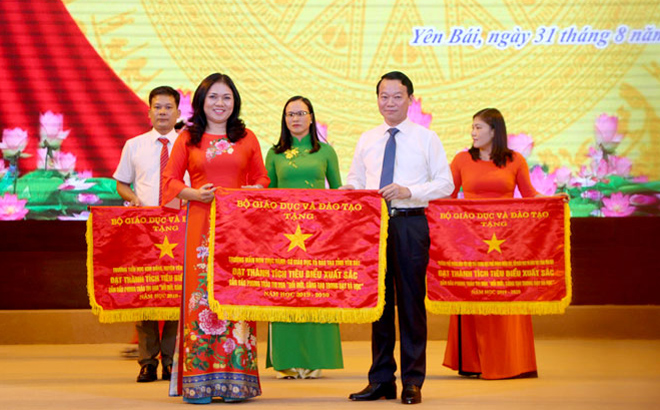 At a conference on implementing tasks set for the 2020-2021 school year on August 31 morning, Chairman of the Provincial People's Committee Do Duc Duy presented the Ministry of Education and Training's emulation flags for groups with outstanding performance in the "innovation and creativity in teaching and learning" emulation campaign of the 2019-2020 school year.
A total of 27 local students obtained prizes at the national exam for excellent 12th graders, including one first and four second prizes. At the high school graduation exam 2020, the rate of students passing the exam hit 97.8 percent. The province had two students named among top 10 students with the highest scores among participants of the Group C (for specialisation in social sciences and humanities: Literature, history and geography) at the national university entrance exam. Yen Bai also prepared all needed conditions for applying the new high-school textbooks.
Directing new tasks for the 2020-2021 school year, Chairman of the Provincial People's Committee Do Duc Duy suggested agencies and sectors continue following the Party's education-training orientations and policies; boosting career orientations and student classification; promoting illiteracy eradication and universal education; and increasing the quality of education for ethnic people; among others.
Better infrastructure, devices and resources for education and learning are also necessary, he added.
On the occasion, four groups received emulation flags from the Ministry of Education and Training, while a large number of groups and individuals gained certificates of merit from the Minister of Education and Training and the Chairman of the Provincial People's Committee.
Other news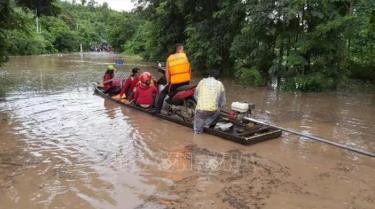 One person in the central province of Thua Thien-Hue died, another went missing in Quang Tri and 110 others were injured after storm Noul swept through the central region, reported the Office of the Central Steering Committee on Natural Disaster Prevention and Control.
Located in Yen Ninh Street, Yen Bai city, the AD English centre has attracted more than 300 students of different ages since its inception one year ago.
By August 30, there had been 54 households from six communes in the mountainous district of Tram Tau, Yen Bai province, filing requests to be removed from the poverty list this year.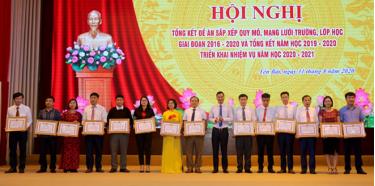 A conference reviewing a project on rearrangement of schools and classrooms in Yen Bai province for the 2016-20 period was organised by the Yen Bai People's Committee.