Summer volunteer youth campaign in Yen Bai
YBO - Activities in the summer volunteer youth campaign are being carried out simultaneously and creatively that suit local conditions.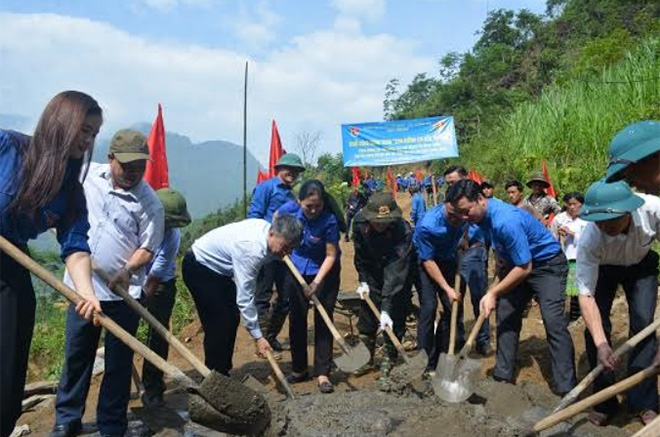 Work starts on a 2-km road to school in Suoi Dam hamlet, An Luong commune, Van Chan district
Sa Thi Nhich from Mam 1 village, An Luong commune, Van Chan district, said: "I and local residents are delighted to undergo health check-ups and receive medicines from medical staff of the Vietnam – Japan Eye Hospital in Hanoi and local medical station. I hope such activity will be held more to support poor people like us".
Presenting gifts, offering free health check-ups and medicines to policy beneficiaries and poor people is part of activities in the summer volunteer youth campaign.
Secretary of the provincial Ho Chi Minh Communist Youth Union (HCYU) Doan Thi Thanh Tam said: "With the motto of looking towards the grassroots level, the campaign will focus on offering support to the examination season and other movements related to environmental hygiene preservation, building of new-style rural and smart urban areas, voluntary activities for social welfare, and community-based health care, care and education for youths, among others."
Secretary of Van Chan district's HCYU Tran Manh said young people in Van Chan district donated 15 million VND to build a house in Tang Chan hamlet, An Luong commune; built a 2km road to school in Suoi Dam hamlet, An Luong commune; and launched a model saying no to early and consanguine marriages, giving birth to many babies, requesting to many wedding gifts in nine villages of An Luong commune; presented 100 protective suits and 50 bottles of hand sanitiser to a local medical station to fight COVID-19.
Irrespective of hot weather, Van Yen young people actively joined the voluntary Saturday and green Sunday, debuted the self-governed youth model, built roads to schools, collected garbages, contributing to building civilised urban areas.
The summer volunteer youth campaign 2020 is underway in Yen Bai from May 20 to August 31. The provincial HCMYU chapters helped build 22km of rural roads, nearly 20km of roads with lights, 22 houses for poor and policy beneficiary households, 28 entertainment areas for youths, and presented 500 gifts to students at an elementary school in An Luong commune, Van Chan district; and launched emulation movements in localities.
Other news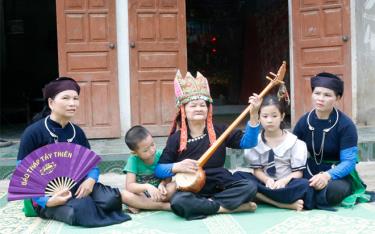 During her 80 years of life, Hoang Thi Quan has almost four decades as a master of the "Then" singing and become a famous "Then" practitioner in Van Yen - the land of cinnamon.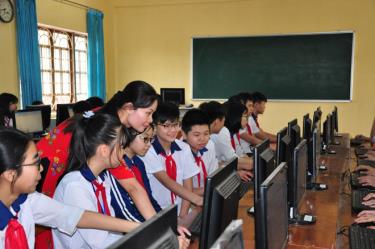 According to the Yen Bai Department of Education and Training, a provincial-level contest to select excellent secondary students in the school year 2019-2020 ended, with 258 awards presented including nine first, 39 second, 74 third and 136 consolation prizes.
With her courage, confidence and acumen, Trieu Thi Minh Hien, a farmer from Son Trung village, Mai Son commune, Luc Yen district who used to work full-time on the farms, has become a successful businesswoman highly regarded by local people and authorities.
In the recent past, Yen Bai province has harnessed resources for promoting the expanded immunisation programme. Aside from opportunely providing sufficient vaccines, other supplies and funding, all-level authorities, sectors, organisations and localities have coordinated in steering and organising the programme implementation.