Yen Bai improves quality of expanded immunisation programme
YBO - In the recent past, Yen Bai province has harnessed resources for promoting the expanded immunisation programme. Aside from opportunely providing sufficient vaccines, other supplies and funding, all-level authorities, sectors, organisations and localities have coordinated in steering and organising the programme implementation.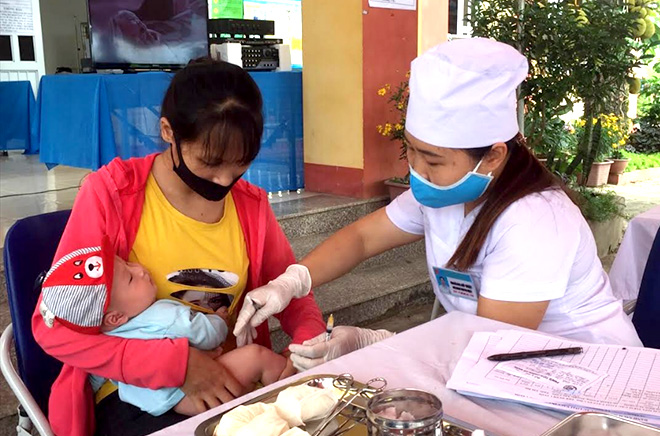 A health worker in Thanh Luong commune of Nghia Lo town gives a vaccination shot to a baby.
The province carries out vaccination activities twice a month. Under this programme, the ComBE Five and SII vaccines replace Quinvaxem, SII has been used for babies between 12 and 18 months old who haven't been vaccinated or received enough shots, and the tetanus-diphtheria (Td) vaccine for seven-year-old children at schools and in the community. Besides, bOPV3 and IPV have been supplied for the communes with less than 60 percent of local babies under one year of age receiving the vaccines.
The provincial General Hospital, the Nghia Lo General Hospital and the Obstetric and Paediatric Hospital have maintained the injection of the hepatitis B vaccine for newborn babies. This activity has also been sustained by the obstetric division of districts' medical centres, the 18 general clinics of regions, and all the 101 communal health stations.
Meanwhile, mobile vaccination sites have been organised in mountainous communes and disadvantaged areas where it is hard for children to reach health stations.
As a result, up to 98.6 percent of children under one year of age have received sufficient vaccination shots, 88.8 percent of pregnant women have been vaccinated with the UV2+ tetanus vaccine, and 96.2 percent of newborns have got hepatitis B vaccine injections within 24 hours of birth. These results have exceeded set targets, and no cases with serious body reactions have been reported.
Other news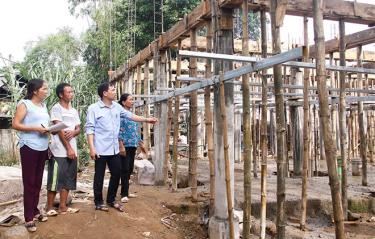 Decision 1357/QD-UBND by the provincial People's Committee on approving the Housing Development Programme in Yen Bai by 2020, with a vision to 2030, has identified housing development as the task of Party committees, authorities, social community and people.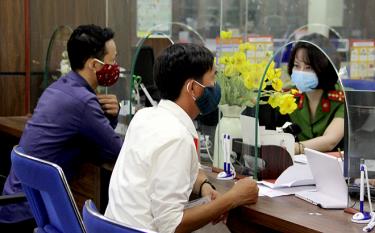 The People's Committee of Yen Bai province on July 26 issued a document on intensifying COVID-19 prevention and control measures in the locality.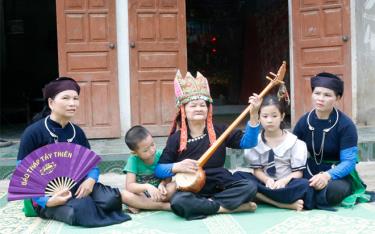 During her 80 years of life, Hoang Thi Quan has almost four decades as a master of the "Then" singing and become a famous "Then" practitioner in Van Yen - the land of cinnamon.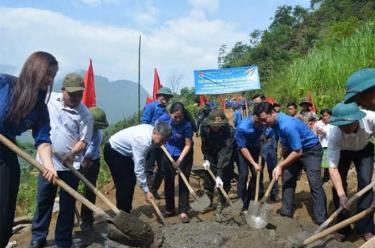 Activities in the summer volunteer youth campaign are being carried out simultaneously and creatively that suit local conditions.