Yen Bai: All students return to school
All elementary schools and kindergartens in Yen Bai province re-opened on May 11 after three months of closure to help curb the spread of the COVID-19.
Parents make their children wear face masks when going to kindergartens
This is the third and last group of students in the province coming back to school, after the first group on April 23 and the second on May 4. It comprised of students from first to fourth grade, along with those between age 2 and 5.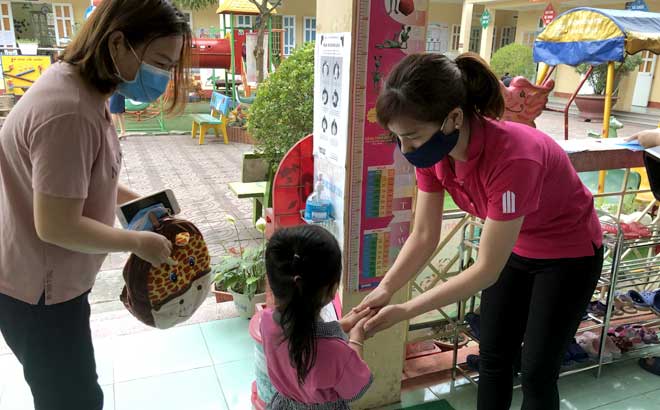 Before entering their classrooms, students are guided to follow six steps of hand-washing.
Per guidelines of the Prime Minister, social distancing measures are lifted at school, thus schools should adapt to the new normal circumstances. However, the provincial education and training sector advised schools to closely follow preventive measures.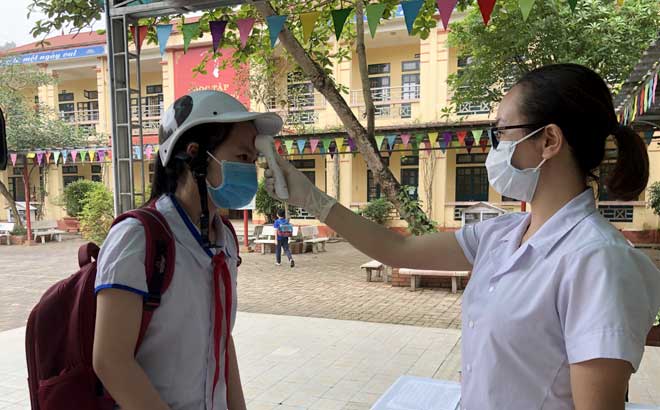 Even if taking body temperature is now non-compulsory, many schools still measure students' temperature before class./.
Accordingly, large-scale cleanups and sterilisation were conducted at schools. All students wear face masks and have their temperature checked. They are asked to wash their hands frequently and refrain from taking part in large groups and extracurricular activities.
Thanh Chi, Duc Toan, Manh Cuong
Other news
Having wholeheartedly devoted his life to the nation and its people, President Ho Chi Minh is not only the beloved leader of the Vietnamese people but he has also won the appreciation of many politicians, culturists and artists around the world, who have praised him as an outstanding figure and a great example of perfect personality.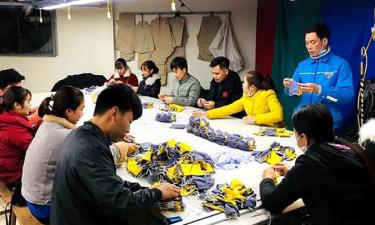 The COVID-19 pandemic was like a test of the heart. Together with the whole country, the "flowers" of good deeds in Yen Bai have blossomed with the spirit of "solidarity" for the community, ready to help each other overcome difficulties on the front of the disease prevention.
Yen Bai province is now home to 700 elderly people owning farms or enterprises and 904 members of the Association of the Elderly succeeding in economic activities.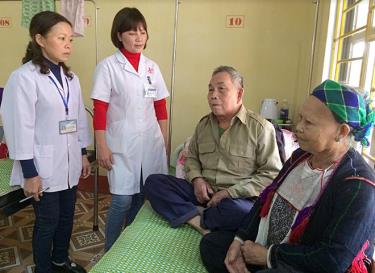 Despite having to face numerous difficulties and challenges, all the communes in the northern mountainous province of Yen Bai have had primary schools and health facilities. The province has supported tuition fees for more than 535,000 students and lunches for kindergarten children aged 3-5 years, besides offering preferential policies for semi-boarding schools.