Yen Bai: All students return to school
All elementary schools and kindergartens in Yen Bai province re-opened on May 11 after three months of closure to help curb the spread of the COVID-19.
Parents make their children wear face masks when going to kindergartens
This is the third and last group of students in the province coming back to school, after the first group on April 23 and the second on May 4. It comprised of students from first to fourth grade, along with those between age 2 and 5.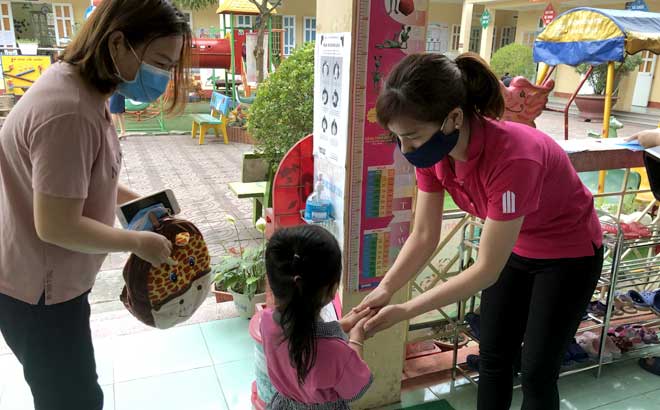 Before entering their classrooms, students are guided to follow six steps of hand-washing.
Per guidelines of the Prime Minister, social distancing measures are lifted at school, thus schools should adapt to the new normal circumstances. However, the provincial education and training sector advised schools to closely follow preventive measures.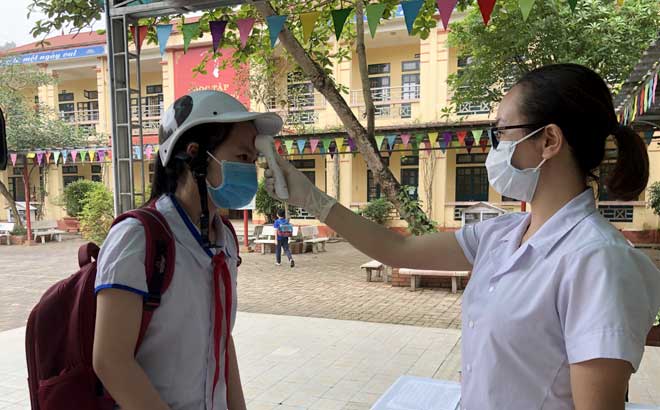 Even if taking body temperature is now non-compulsory, many schools still measure students' temperature before class./.
Accordingly, large-scale cleanups and sterilisation were conducted at schools. All students wear face masks and have their temperature checked. They are asked to wash their hands frequently and refrain from taking part in large groups and extracurricular activities.
Thanh Chi, Duc Toan, Manh Cuong
Other news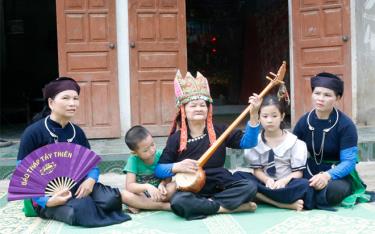 During her 80 years of life, Hoang Thi Quan has almost four decades as a master of the "Then" singing and become a famous "Then" practitioner in Van Yen - the land of cinnamon.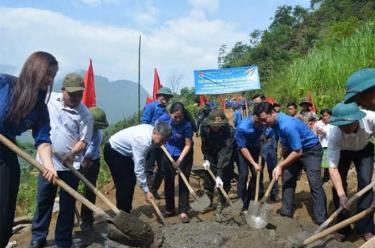 Activities in the summer volunteer youth campaign are being carried out simultaneously and creatively that suit local conditions.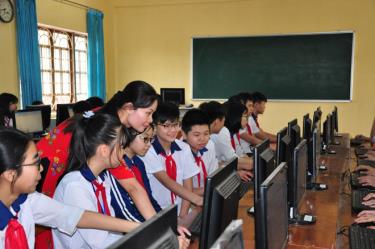 According to the Yen Bai Department of Education and Training, a provincial-level contest to select excellent secondary students in the school year 2019-2020 ended, with 258 awards presented including nine first, 39 second, 74 third and 136 consolation prizes.
With her courage, confidence and acumen, Trieu Thi Minh Hien, a farmer from Son Trung village, Mai Son commune, Luc Yen district who used to work full-time on the farms, has become a successful businesswoman highly regarded by local people and authorities.