Yen Bai: "Flowers" blossoming amidst pandemic
The COVID-19 pandemic was like a test of the heart. Together with the whole country, the "flowers" of good deeds in Yen Bai have blossomed with the spirit of "solidarity" for the community, ready to help each other overcome difficulties on the front of the disease prevention.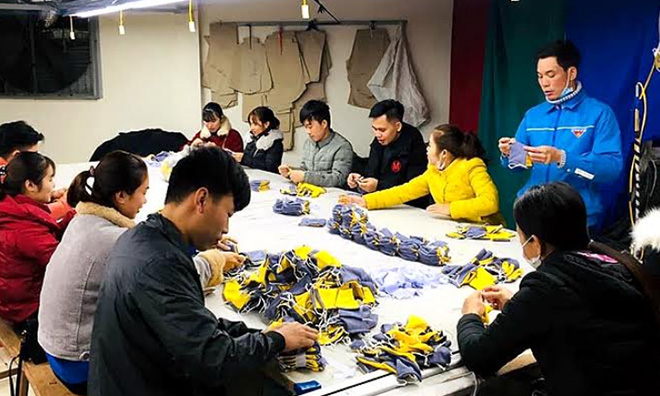 Youth union members of Nghia Lo town partner with Cam Huong tailor shop to produce 12,000 cloth masks and give to residents for free
When the COVID-19 broke out, people rushed to buy masks, causing a shortage of supply and a price fever. Mass organisations such as the provincial Youth Union and Women's Union raised public awareness of the COVID-19 prevention and control, and took the lead in a campaign to sew and distribute masks for free.
Youth union members in Nghia Lo town partnered with Cam Huong tailor shop to make and hand over 12,000 masks to residents. The youth union of Tran Nhat Duat high school in Yen Binh district also gave away 800 masks and 15 bottles of dry hand sanitiser for free. Yen Bai women sew more 160,000 cloth masks to give them to women and people.
In particular, many collectives and individuals voluntarily joined hands to fight the epidemic.
Vu Thi Thao, 80, residing in Yen Binh town, Yen Binh district, spent her salary of over 2 million VND to support the effort. Nguyen Binh Minh, 8, from Yen The town, Luc Yen district, also emptied his piggy bank to contribute money to the fight. Singer Khac Viet gave 10,000 medical masks to Yen Bai residents, and many, many other "flowers" of good deeds to count. No matter big or small, such deeds reminded each other about the sense of solidarity in the fight against the COVID-19.
Vietnam has so far basically contained the epidemic, and life has returned to normal again. In hard times, blossoming "flowers" of good deeds will be recognised by the community forever to remind each other about solidarity and cooperative spirit to combat the pandemic.
Other news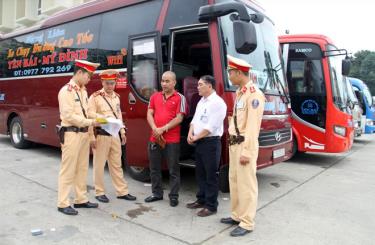 In 2020, the communications on traffic order and safety in Yen Bai were implemented among all levels, sectors and local residents, while emulation movements were launched to create motivation for them to engage in the work.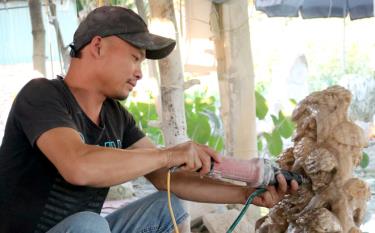 Born into and growing up in a farmer family in Luc Yen district, Hoang Xuan Khuc has become the owner of Khuc Sen stone carving factory in Tran Phu village, Minh Xuan Commune. He has proved that by working hard and persistently pursuing one's passion, anyone can get opportunities to become rich.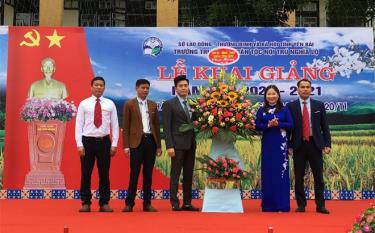 In the new 2020-2021academic year, the Nghia Lo Boarding School for Ethnic Students in Yen Bai province has 81 classes with nearly 3,000 students, including 475 newcomers and over 300 boarding students.
Chu Van An High School in Van Yen district of northern Yen Bai province, formerly known as Van Yen High School, was established in August 1970. There were only six teachers and 99 students at the time, and they had to work in thatch and bamboo classrooms.