Yen Bai strives for 90 percent of population participating in health insurance
Friday, September 24, 2021
YBO - According to Yen Bai province's Social Insurance Agency, the local Health Insurance Fund pays 600-800 billion VND for medical examination and treatment each year. In many cases, patients are paid up to hundreds of millions of VND for a course of treatment.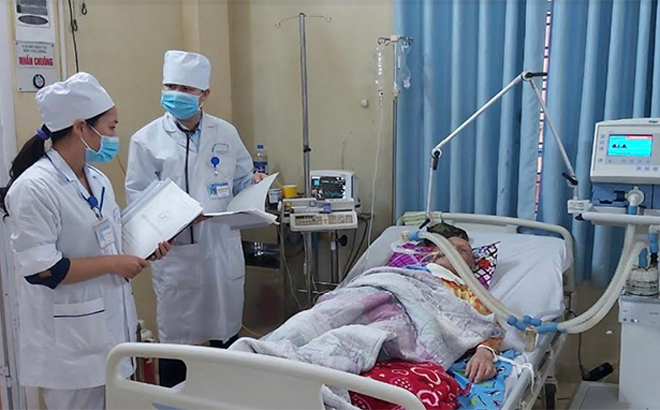 Medical facilities invest in infrastructure, and apply advanced medical technology services in treatment to better health check-ups and treatment.
In addition to usual medical care costs, the Health Insurance Fund also covers costs of many serious and chronic diseases such as cancer, heart disease and kidney failure. Therefore, health insurance has been considered a "lifebuoy" for many people.
In addition, over the past years, the expansion of health insurance benefits has helped health insurance card holders have access to advanced medical technology services. Currently, most drugs and technical services are covered by the Health Insurance Fund when the card holders go to hospital at the right level. Specially, those with COVID-19-19 will be also subject to the Health Insurance Fund.
Medical facilities' investment in infrastructure, modern equipment and machinery, and their improvement in treatment methods have resulted in an increase in the cost of medical treatment.
Hoang Van Thuy, Deputy Director of the provincial Social Insurance said that in August, the agency paid medical expenses for health insurance card holders for 90,738 times with a total amount of 54.6 billion VND. The figures reached 445.6 billion VND and over 763,700 patients in the first eight months of 2021.
Health care costs covered by health insurance during January-August accounted for 63.6 percent of the assigned estimate. Notably, many cases are paid hundreds of millions of Vietnamese dong. For example, a patient with card code DN2151502XXX in Na Khao village, Yen Thang commune, Luc Yen district was paid over 306 million VND by the Health Insurance Fund; patient with card code CK2151520904XXX in Bao Hung commune, Tran Yen district over 217 million VND.
Also in August, the province issued 155,978 new cards, bringing the total number to 717,544, or 88.6 percent of the plan assigned by Vietnam Social Security, with the health insurance coverage rate reaching 86.28 percent.
Currently, the provincial social insurance agency is coordinating with relevant departments and branches to research and propose municipal authorities using the local budget to support participants of household health insurance, striving to reach 90 percent of the population joining health insurance by the end of 2021.
Other news
The Steering Committee for Voluntary Blood Donation of Yen Bai province has held a ceremony to honour 100 outstanding blood donors in 2021.
Yen Bai is one of 12 provinces selected by the Ministry of Culture, Sports and Tourism to pilot the implementation of a set of good behaviour within the family.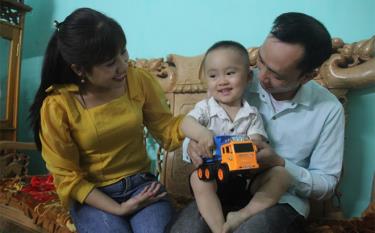 Over the past years, the emulation campaign on women good at balancing professional work and personal life has been spread among female labourers in Yen Bai province, helping to promote women's position and role in different spheres of the social life.
The Yen Bai Farmers' Union has launched the model club of farmers with successful production and business in Hung Thinh commune, Tran Yen district, Yen Bai province.