Yen Bai removes difficulties for taxpayers amid Covid-19
In order to support taxpayers affected by the Covid-19 epidemic, the provincial Department of Taxaxion has told district-level tax offices to timely inform and guide taxpayers in filling out and submitting applications for postponement of tax payment without penalty for businesses that had to suspend or stop operations in line with the Law on Taxation and latest legal documents.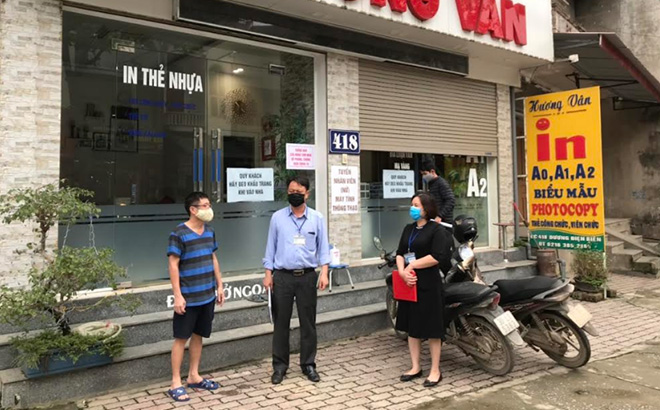 Staff members at the tax office of Yen Bai city assess the impacts of the Covid-19 pandemic on local businesses.
Local tax offices are instructed to facilitate procedures for taxpayers who buy equipment for their business operation.
They are also required to shorten the time for processing applications related to supportive policy for taxpayers affected by the COVID-19 epidemic.
Local tax offices will receive taxpayers' applications for tax exemption and reduction, verify taxpayers' reports on their business suspension or termination, and revenue decline, and approve tax reduction and exemption in line with regulations.
"We have instructed local tax officces to adjust tax rates and approve tax payment rescheduling without penalty for taxpayers affected by COVID-19. The tax offices will actively cooperate with relevant State management agencies to provide timely assistance for taxpayers in submitting necessary documents for the tax incentives. We have also established a hotline to help taxpayers, and strictly banned the issue of additional administrative procedures," said Nong Xuan Hung, Director of the provincial Department of Taxation.
The department has intensified inspections and supervision of local tax offices and strictly punished those who harassed or caused difficulties for taxpayers.
Quang Thieu
Other news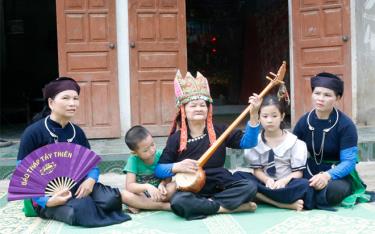 During her 80 years of life, Hoang Thi Quan has almost four decades as a master of the "Then" singing and become a famous "Then" practitioner in Van Yen - the land of cinnamon.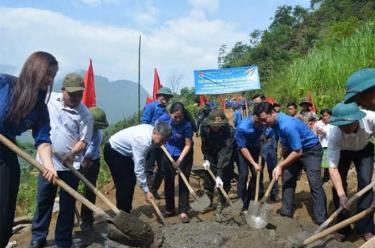 Activities in the summer volunteer youth campaign are being carried out simultaneously and creatively that suit local conditions.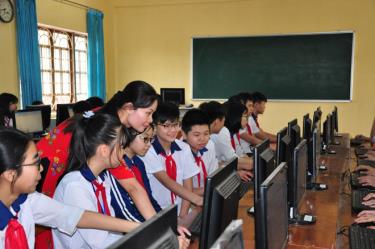 According to the Yen Bai Department of Education and Training, a provincial-level contest to select excellent secondary students in the school year 2019-2020 ended, with 258 awards presented including nine first, 39 second, 74 third and 136 consolation prizes.
With her courage, confidence and acumen, Trieu Thi Minh Hien, a farmer from Son Trung village, Mai Son commune, Luc Yen district who used to work full-time on the farms, has become a successful businesswoman highly regarded by local people and authorities.