Yen Bai: People join efforts to battle against COVID-19
YBO - For the past over two months, a number of agencies, businesses, collectives and individuals in Yen Bai province have donated money, time, efforts, experience and practical initiatives to the COVID-19 prevention and control.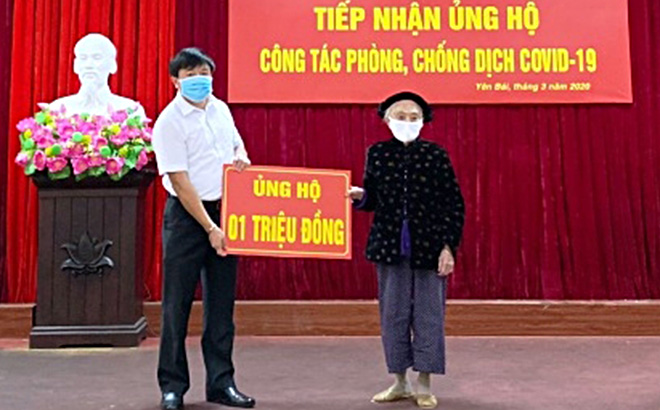 Ha Thi Dan, a 102-year-old woman in residential area No. 2 of Yen Thinh ward, Yen Bai city, donates 1 million VND to the COVID-19 prevention and control.
Ha Thi Dan is a 102-year-old woman in residential area No. 2 of Yen Thinh ward, Yen Bai city. Via the media, she learned about the complex developments of the pandemic and its serious influence on the economy and people's lives. Therefore, she told her descendants to take her to the provincial Vietnam Fatherland Front Committee to hand over the saving of 1 million VND (about 43 USD) by herself to join hands in the combat against the disease.
Meanwhile, Nguyen Thi Thi, a 74-year-old woman in residential area No. 14 of Nguyen Thai Hoc ward in Yen Bai city, and La Ba Su, a resident in Luong Thinh commune of Tran Yen district, contributed 20 million VND each to the work.
Nguyen Binh Minh, an 8-year-old boy in Yen The town of Luc Yen district, made a donation of 220,000 VND taken from his piggy bank. Pham Thanh Mai and Pham Thanh Truc, two children in Hong Ha ward of Yen Bai city, also came to the Hong Ha People's Committee to donate 415,000 VND they saved to the fund for COVID-19 prevention and control.
A charity group in Yen Bai city has also called for contributions to offer food as aid for households with disadvantages.
Over the last couple of months, apart from presenting support in cash, many collectives and individuals in the province have spent money sourced from their social welfare funds and of their own to buy face masks, soap and hand sanitizer to provide for locals free of charge.
In particular, women's unions at all levels have produced and given more than 160,000 free face masks to their members and local residents. Youth unions have also made thousands of face shields, distributed thousands of leaflets, and presented face masks and antibacterial solution to healthcare establishments and people.
Statistics show that from March 17 to April 3, via the provincial Vietnam Fatherland Front Committee, 64 collectives and individuals made and registered donations of over 1.3 billion VND to anti-COVID-19 efforts and house building for revolution contributors and disadvantaged people.
Those outcomes have once again affirmed that meaningful deeds do not depend on age, income, educational level or position but come from the heart. This is an occasion for each person to show the solidarity and mettle of the Vietnamese people.
Other news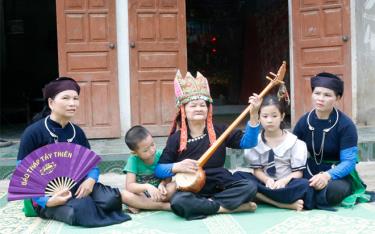 During her 80 years of life, Hoang Thi Quan has almost four decades as a master of the "Then" singing and become a famous "Then" practitioner in Van Yen - the land of cinnamon.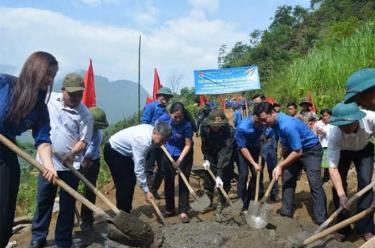 Activities in the summer volunteer youth campaign are being carried out simultaneously and creatively that suit local conditions.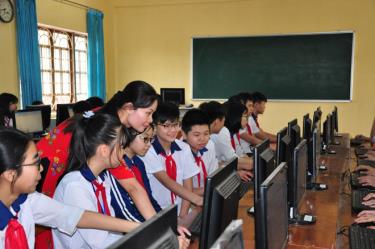 According to the Yen Bai Department of Education and Training, a provincial-level contest to select excellent secondary students in the school year 2019-2020 ended, with 258 awards presented including nine first, 39 second, 74 third and 136 consolation prizes.
With her courage, confidence and acumen, Trieu Thi Minh Hien, a farmer from Son Trung village, Mai Son commune, Luc Yen district who used to work full-time on the farms, has become a successful businesswoman highly regarded by local people and authorities.