Yen Bai religious orgnisations canceling ceremonies, gatherings to help COVID-19 fight
YBO - Starting from March 28, religious organisations in Yen Bai province have been refraining from holding ceremonies and rituals which attract large crowds in an attempt to contain the COVID-19 spread, in line with guidance of the Government and the province as well as recommendations of relevant agencies.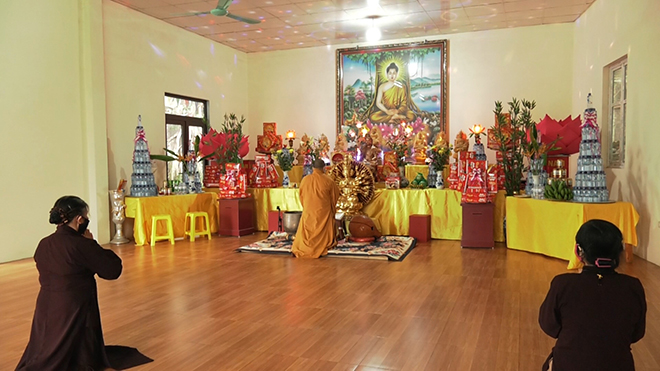 Located in Van Quy village, Van Phu commune, the historical and cultural relic of Van Tien communal house-temple-pagoda complex is often frequented by Buddhism followers, especially on the first and the 15th day of the lunar months.
However, the site cancelled all of its activities from March 28 and called on followers and locals to adhere to preventive measures against the disease, including wearing face masks, washing hands with sanitiser, not staying out and chanting Buddhist teachings at home.
Meanwhile, the Yen Bai catholic church, based in Hong Ha ward of Yen Bai city, also suspended communal prayer and all religious activities drawing many people from March 28. Instead, followers would watch online masses on the diocese's website.
The church also bolstered communications work to raise awareness of dignitaries and followers of COVID-19 prevention, along with informing followers on the situation and recommendations of the Health Ministry.
Head of Yen Bai parish Nguyen Van An said it is a tough decision to make, as communal prayer has never been cancelled during Holy Week and Easter like this year. But the parish clearly understands and will join hands with the people of the whole nation in fighting the COVID-19, he added.
Deputy head of Yen Bai's office for religious affairs Phan Ngoc Dung said that since March 28, all the religious organisations in the province have halted ceremonies drawing crowds to help curb the spread of the COVID-19.
As of the end of 2019, there had been 112 worshipping establishments and more than 76,000 religious followers in Yen Bai.
Other news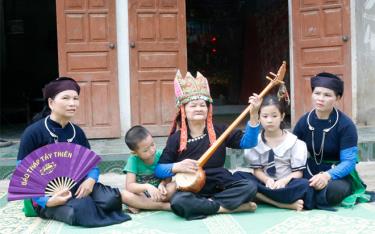 During her 80 years of life, Hoang Thi Quan has almost four decades as a master of the "Then" singing and become a famous "Then" practitioner in Van Yen - the land of cinnamon.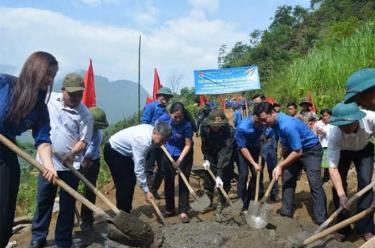 Activities in the summer volunteer youth campaign are being carried out simultaneously and creatively that suit local conditions.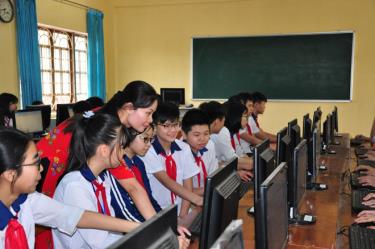 According to the Yen Bai Department of Education and Training, a provincial-level contest to select excellent secondary students in the school year 2019-2020 ended, with 258 awards presented including nine first, 39 second, 74 third and 136 consolation prizes.
With her courage, confidence and acumen, Trieu Thi Minh Hien, a farmer from Son Trung village, Mai Son commune, Luc Yen district who used to work full-time on the farms, has become a successful businesswoman highly regarded by local people and authorities.