Luc Yen: 8-year-old boy donates all savings to COVID-19 relief efforts
YBO - This special donor was Nguyen Binh Minh, an 8-year-old boy who is a second grader of Tran Phu Primary School in Yen The township, Luc Yen district.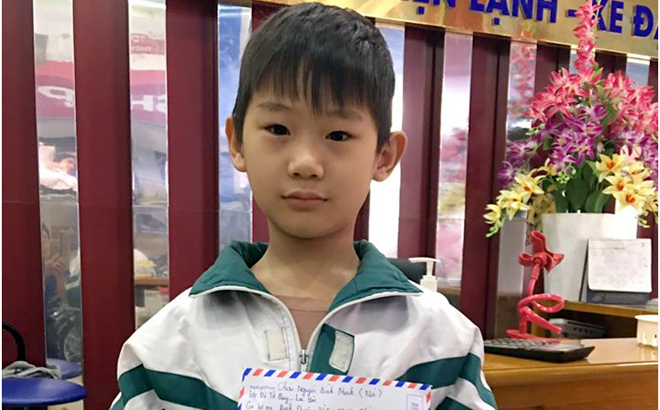 The money donated by Nguyen Binh Minh is put inside an envelop.
One March 25, a charity group of Luc Yen district announced that it had received contribution from a special person who is its youngest donor so far.
Head of the group Nguyen Van Hung said though it was raining in the morning, the small boy put on his rain coat and came to his house to donate 220,000 VND for purchase of protective gears for local doctors who are on the frontline of the battle against the novel coronavirus disease (COVID-19).
The boy's act of kindness has deeply touched his heart, Hung said.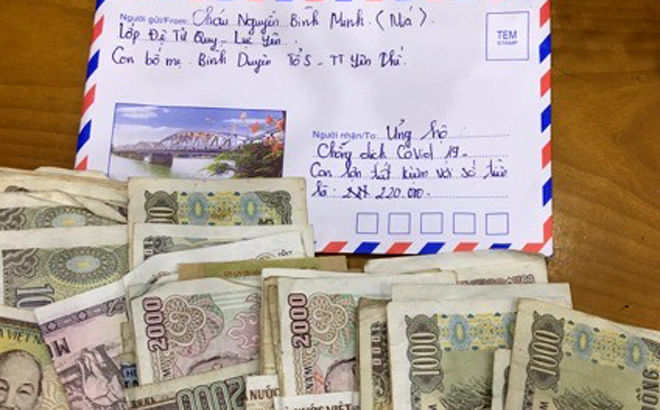 Minh, whose nickname is Mia at home, is the son of the couple – Mai Thi Duyen and Nguyen Thanh Binh – in residential group No.5, Yen The township, Luc Yen district.
Lately, Minh watched TV seeing medical workers and doctors have been working hard to fight the pandemic. He happened to see a Facebook post of the Luc Yen charity group calling for donations to buy protective gears for doctors in the province. He was very moved by the call and decided to open his piggy bank to donate all his savings for the campaign.
The amount of money may be just small but his act is beautiful. He is worth a mirror for people to follow amid the COVID-19 control and prevention efforts.
Duy Khanh
Other news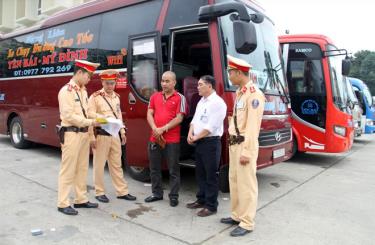 In 2020, the communications on traffic order and safety in Yen Bai were implemented among all levels, sectors and local residents, while emulation movements were launched to create motivation for them to engage in the work.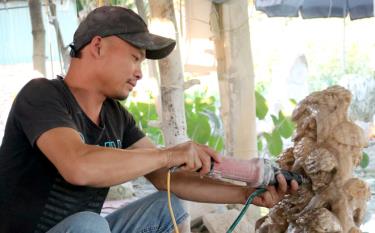 Born into and growing up in a farmer family in Luc Yen district, Hoang Xuan Khuc has become the owner of Khuc Sen stone carving factory in Tran Phu village, Minh Xuan Commune. He has proved that by working hard and persistently pursuing one's passion, anyone can get opportunities to become rich.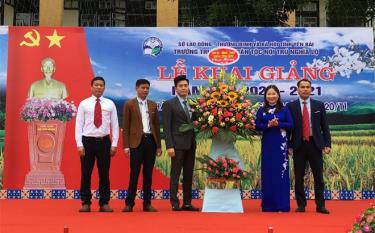 In the new 2020-2021academic year, the Nghia Lo Boarding School for Ethnic Students in Yen Bai province has 81 classes with nearly 3,000 students, including 475 newcomers and over 300 boarding students.
Chu Van An High School in Van Yen district of northern Yen Bai province, formerly known as Van Yen High School, was established in August 1970. There were only six teachers and 99 students at the time, and they had to work in thatch and bamboo classrooms.