Yen Bai issues new textbook selection criteria
Yen Bai has decided to issue a set of new texbook selection criteria for general education institutions across the northern province in 2020-2021 academic year.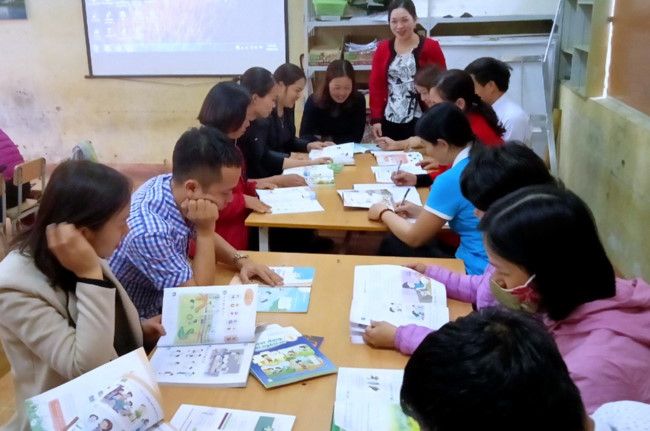 Teachers at Phuc Son primary school in Nghia Lo town, Yen Bai province, study sample textbooks.
The set includes two criteria and 12 standards. Accordingly, the content of textbooks should be consistent with the economic, cultural, historical and geographical characteristics of localities and residential communities.
Questions, exercises, and references in textbooks should be flexibly designed to match the local reality.
The books should feature such topics as vocational training, local education, environmental protection, sex education, prevention of child abuse and school violence, natural disasters prevention and climate change adaptation, traffic safety, self-study and lifelong learning.
The content should be divided into various topics, which are open for discussions and enable teachers to be flexible in designing practical lessons.
It should also help activate students' creative and independent thinking as well as enable them to apply their knowledge into practice.
Supplementary books and online documents are needed to support teachers and managers to use appropriate aid equipment, illustrative images and clips.
(According to yenbai.edu.vn)
Other news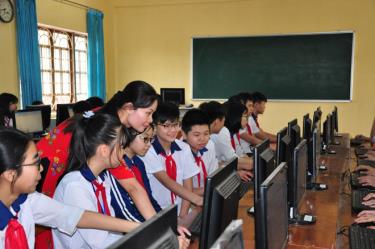 According to the Yen Bai Department of Education and Training, a provincial-level contest to select excellent secondary students in the school year 2019-2020 ended, with 258 awards presented including nine first, 39 second, 74 third and 136 consolation prizes.
With her courage, confidence and acumen, Trieu Thi Minh Hien, a farmer from Son Trung village, Mai Son commune, Luc Yen district who used to work full-time on the farms, has become a successful businesswoman highly regarded by local people and authorities.
In the recent past, Yen Bai province has harnessed resources for promoting the expanded immunisation programme. Aside from opportunely providing sufficient vaccines, other supplies and funding, all-level authorities, sectors, organisations and localities have coordinated in steering and organising the programme implementation.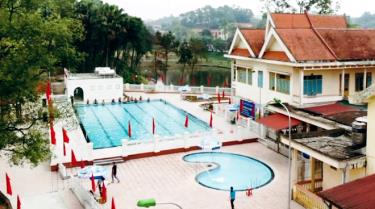 A swimming pool has been built by Yen Bai province's Ho Chi Minh Communist Youth Union for local children and youths at a cost of 10.8 billion VND.