Yen Bai issues new textbook selection criteria
Yen Bai has decided to issue a set of new texbook selection criteria for general education institutions across the northern province in 2020-2021 academic year.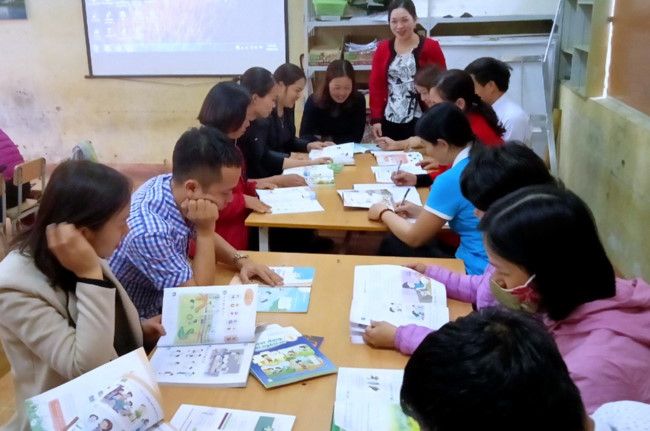 Teachers at Phuc Son primary school in Nghia Lo town, Yen Bai province, study sample textbooks.
The set includes two criteria and 12 standards. Accordingly, the content of textbooks should be consistent with the economic, cultural, historical and geographical characteristics of localities and residential communities.
Questions, exercises, and references in textbooks should be flexibly designed to match the local reality.
The books should feature such topics as vocational training, local education, environmental protection, sex education, prevention of child abuse and school violence, natural disasters prevention and climate change adaptation, traffic safety, self-study and lifelong learning.
The content should be divided into various topics, which are open for discussions and enable teachers to be flexible in designing practical lessons.
It should also help activate students' creative and independent thinking as well as enable them to apply their knowledge into practice.
Supplementary books and online documents are needed to support teachers and managers to use appropriate aid equipment, illustrative images and clips.
(According to yenbai.edu.vn)
Other news
Van Yen district of Yen Bai province currently has 836 social policy beneficiaries who are revolutionary contributors, wounded and sick soldiers, families of martyrs, revolutionary activists before 1945, and heroic Vietnamese mothers.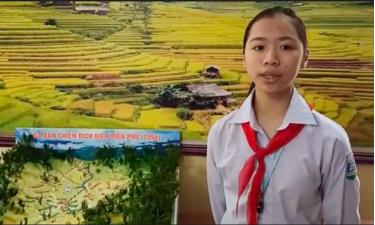 With collected items and scraps, a group of eighth graders of Co Phuc Secondary School in Yen Bai province's Tran Yen district has made a model of the historic Dien Bien Phu Campaign, making learners excited and easy to remember the very detailed and vivid battles.
Over the past years, the promotion of studying and following President Ho Chi Minh's moral examples has attracted the participation of officials and teachers of schools in Van Yen district, Yen Bai province.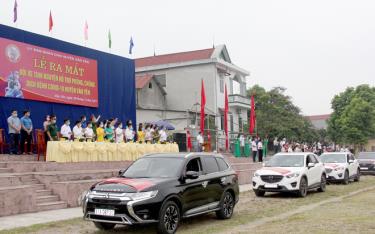 Van Yen district has established a team of volunteer drivers to support the prevention and control of the COVID--19 epidemic in the locality.