Yen Bai attracts 24 projects in industrial, trade, service sectors
Tuesday, February 7, 2023
YBO - In 2022, Yen Bai province lured 24 investment projects in the fields of industry, trade and services with total capital of over 3.4 trillion VND (144.25 million USD).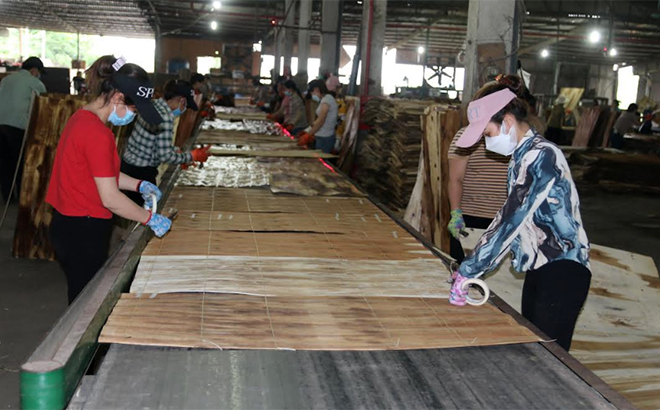 Production of plywood at JUNMA Yen Bai joint Stock Company.
Among the projects, 19 are invested in the industrial sector with total investment of over 3 trillion VND, five in the trade and service sectors with nearly 400 billion VND.
At the same time, the province also attracted a number of investors with high capacity investing in industrial park (IP) and industrial cluster (IC) infrastructure with a total area of 926 hectares, including Tran Yen IP and Phu Thinh IC in Yen Binh district, raising the average occupancy ratio of local IPs to over 95%.
All the investment projects in Yen Bai use high technologies and modern production lines, meeting the demand for intensive production and processing activities.
Other news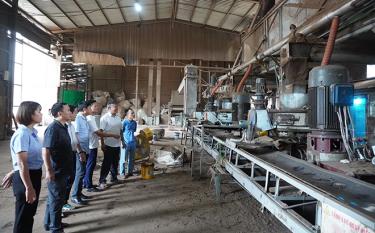 By applying technology, the branch of the Netma joint Stock Company in Vinh Kien commune of Yen Binh district, Yen Bai province, has completely mastered how to turn by-products generated during wood processing into bio pellets – a source of clean fuel for civil and industrial use as well as export.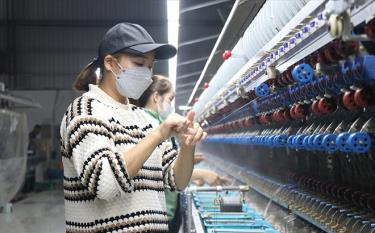 A mountainous locality with many difficulties, Yen Bai has defined investment attraction as a key solution to boost the local socio-economic development.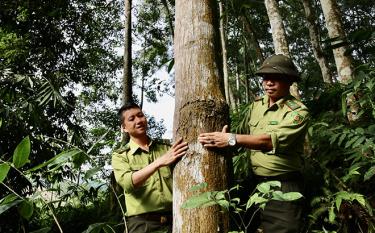 Tran Yen district has recorded highest forest coverage percentage in Yen Bai, at over 70%, thanks to the locality's efforts in increasing the forest area and quality and enhancing the forestry value chain, thus turning forestry into its spearhead economic sector.