Tourism "specialties" of Yen Bai's western region
YBO - With diverse and unique potential, Yen Bai is a famous tourist destination in the north, as it welcomes millions of visitors every year. In addition to pristine landscapes and attractive indigenous cultures, the western localities of the province have launched many new and attractive tourism products for the five-day national holiday of Hung Kings Commemoration Day, National Reunification and May Day.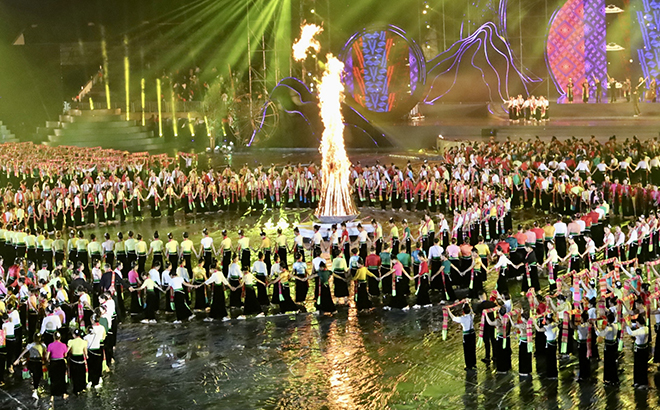 Xoe dance in Muong Lo
The watering season at present is one of the most beautiful times to visit Mu Cang Chai district.
In this season, waterfalls such as Mo and Pu Nhu are also full of water, and bring about interesting experience, not to mention Mo waterfall and Pu Nhu waterfall. Meanwhile, Khau Pha pass, Sang Nhu horseshoe hill, and La Pan Tan are where visitors can see the panorama beauty of Mu Cang Chai.
In order to kick off the summer tourism season and build Mu Cang Chai-branded products in the watering season, the district has prepared conditions for organising the "Reunification Festival" and tourism activities for this year's pouring water season.
The "Flying in the watering season" event is organised with two parts: demonstration flights performed by domestic and foreign pilots and experience flights for tourists.
Notably, this year, Mu Cang Chai plans to put the "Koong Hill" camping site into operation in Ta Dong village, Cao Pha commune, expected to bring visitors interesting experience.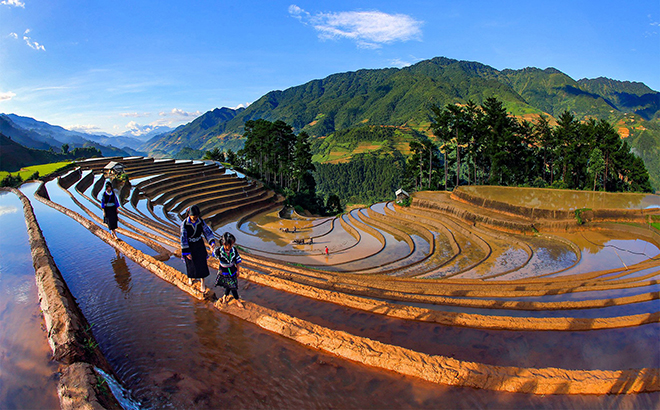 Mu Cang Chai in the pouring water season.
Meanwhile, Nghia Lo district's tourism has long been known for its attractive tourist destinations because of its unique cultural characteristics as well as revolutionary traditions of ethnic groups, including President Ho Chi Minh's Monument, Nghia Lo Fortress and Cang cultural and historical relic site, Muong Lo market, and eco-tourism in Nghia Loi and Nghia An communes.
In Nghia Lo, the Thai ethnic group makes up 48% of the population. Thai hamlets still have a pristine beauty with stilt houses, cuisine culture, costumes, and folk songs and dances. Visitors will be able to participate in unique cultural activities or soak themselves in mineral springs, enjoy ethnic dishes such as five-colour sticky rice, dried buffalo meat, grilled chicken, stream fish, and vegetables.
Tram Tau district organises special tourism activities such as "Colours of Tram Tau" programme which includes camping, cuisine and cultural activities, Khen (panpipe) art performance, a fair introducing the district's OCOP (one commune one product) agricultural products, an art exchange programme at Eo Gio Pine Hill Park, cultural and artistic activities at Cuong Hai Cooperative hot mineral resort, and climbing to Ta Xua and Ta Chi Nhu peaks, among others.
The concerted implementation of activities has created a bustling atmosphere throughout the localities, with new and attractive tourism products created, contributing to building Yen Bai tourism brand.
Other news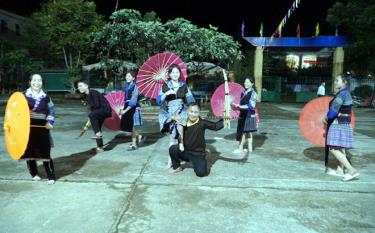 On these days, the Mong people in Mu Cang Chai district are eagerly waiting for the National Day (September 2) holiday. This is also an ideal time for the locality to welcome tourists to enjoy the beauty of terraced rice fields in the harvest season. Preparations are in full swing.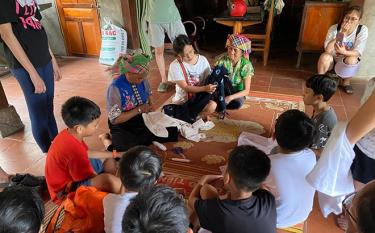 Since 2018, four homestays namely Quan Pom, Kien Panh, Quyet Doan, and Khau Pha House of Thai families in Cao Pha commune, Mu Cang Chai district, have been guided by KPF - Khau Pha Friends to build and provide tourism services in a polite and thoughtful manner, towards the goal of sustainable tourism development in the area.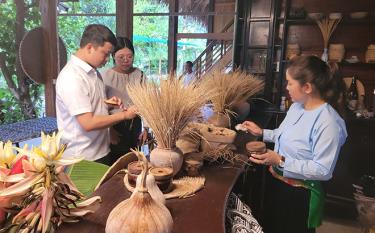 Nghia Lo has installed QR-CODE to introduce destinations and tourism information within the town, as well as a QR payment system at 92 accommodation facilities and 10 restaurants and eateries. Many lodging and homestay facilities and tourism service businesses have actively used social media platforms to draw tourists.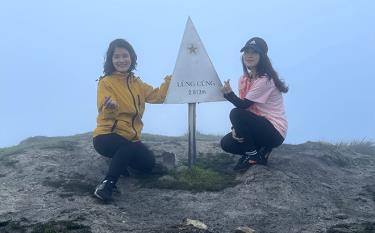 At an altitude of 2,913 m, Lung Cung peak is located in Mu Cang Chai district, Yen Bai province. It is one of the top 15 highest peaks in Vietnam.