Tram Tau district builds local tourism brand
YBO - Tram Tau district in Yen Bai province has made efforts in renewing its tourism products, making them more diverse, unique and environmentally friendly, thus turning itself into an attractive destination.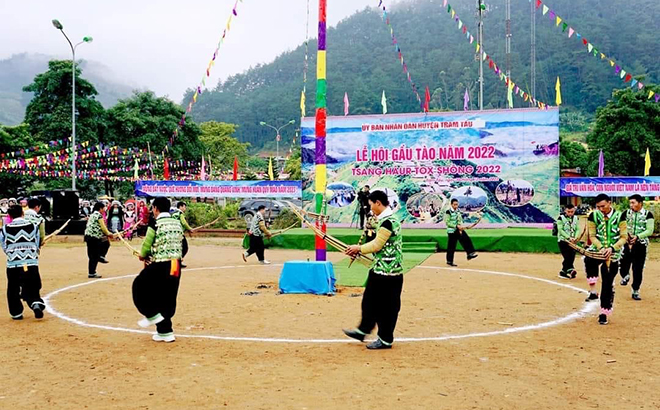 The district has offered various tourism products, from eco-tourism to experience tourism and culinary tourism, with hot spring resorts taken as a highlight and unique product.
Tram Tau expects to welcome over 120,000 holidaymakers by 2025 and 240,000 by 2030. The tourism sector is projected to generate 197 billion VND by 2025, about 13.1% of the province's total tourism revenue, and about 658 billion VND by 2030, or 15.3% of the provincial tourism earnings.
The district will focus on developing centres of tourism logistics, eco-tourism, leisure tourism and community-based tourism in Tram Tau town and Hat Luu commune; eco-tourism, leisure tourism and agriculture-based tourism in Phinh Ho, Lang Nhi and Ta Xi Lang communes; cultural tourism and landscape in Xa Ho, Ban Cong and Ban Mu communes; and agriculture-based tourism in Tram Tau, Pa Hu, Pa Lau and Tuc Dan communes.
In addition, the district has rolled out projects aiming to raise living standards of local residents, promote community-based tourism, preserve traditional culture, and protect the environment, among others.
Hoang Thi Ha, who offers homestay services in Hat Luu commune, said local residents have been aware of their roles as representatives of Tram Tau's tourism. Therefore, most of them have actively protected the landscape and environment and equipped themselves with skills to treat visitors.
"We want to create the best image so that tourists will return to Tram Tau, and the district will become popular among them," she said.
Tram Tau has also worked to improve its investment environment and mobilise resources from different economic sectors in tourism development, with State budget prioritised to infrastructure, while facilitating household business in the sector.
Thanks to these efforts, the number of tourists to the district has been increasing over the years. In the first quarter of this year alone, it welcomed 40,700 visitors and earned 24.42 billion VND from tourism activities.
Other news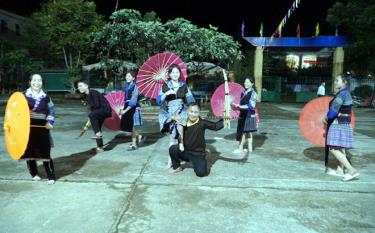 On these days, the Mong people in Mu Cang Chai district are eagerly waiting for the National Day (September 2) holiday. This is also an ideal time for the locality to welcome tourists to enjoy the beauty of terraced rice fields in the harvest season. Preparations are in full swing.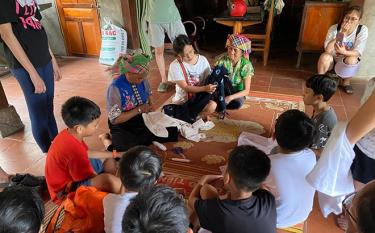 Since 2018, four homestays namely Quan Pom, Kien Panh, Quyet Doan, and Khau Pha House of Thai families in Cao Pha commune, Mu Cang Chai district, have been guided by KPF - Khau Pha Friends to build and provide tourism services in a polite and thoughtful manner, towards the goal of sustainable tourism development in the area.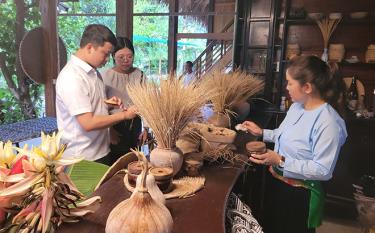 Nghia Lo has installed QR-CODE to introduce destinations and tourism information within the town, as well as a QR payment system at 92 accommodation facilities and 10 restaurants and eateries. Many lodging and homestay facilities and tourism service businesses have actively used social media platforms to draw tourists.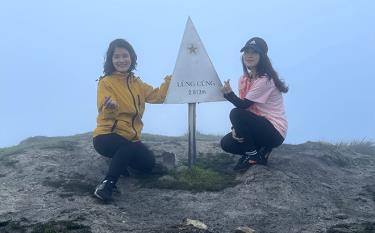 At an altitude of 2,913 m, Lung Cung peak is located in Mu Cang Chai district, Yen Bai province. It is one of the top 15 highest peaks in Vietnam.