Yen Bai students tell stories about Uncle Ho
Thursday, September 21, 2023
YBO - The municipal committees of the Ho Chi Minh Communist Youth Union and Ho Chi Minh Young Pioneers' Union of Yen Bai city on September 20 organised the final round of a storytelling contest on Uncle Ho, which was intended to mark 65 years since the beloved President's visit to Yen Bai province (September 25,1958).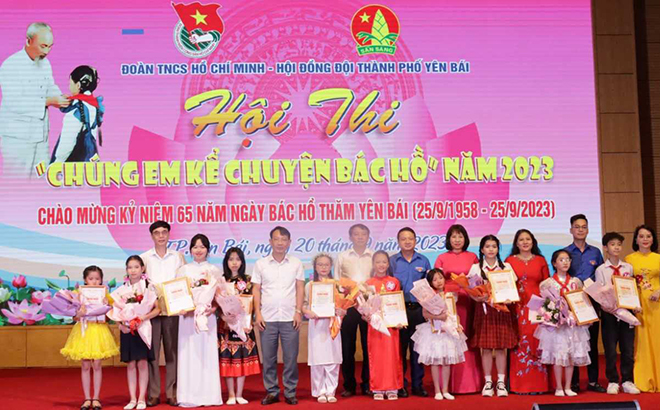 The 10 contestants participating in the final round of the contest.
Ten local students aged between six and 15 told stories on Uncle Ho, featuring his sentiments to children, as well as his moral example, simplicity, and patriotism.
The stories received big applause from the contestants' teachers, families and friends during the round.
At the end of the contest, the organising committee presented the first prize to Nguyen Khanh Chi from Nguyen Thai Hoc Primary School, the second to Phan Thi Chuc Lam from Hong Thai Primary School, and the third to Ha Anh Quan from Yen Ninh Secondary School, and Do Ha Minh from Hop Minh Primary and Secondary School, and the consolation prize to six others.
Other news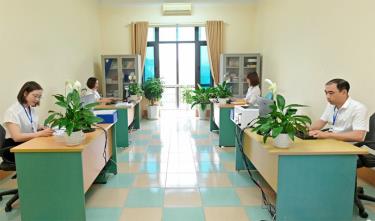 As many as 84 initiatives have been raised during the implementation of a workplace safety and hygiene campaign, benefiting agencies and businesses with over 300 million VND (12,208 USD).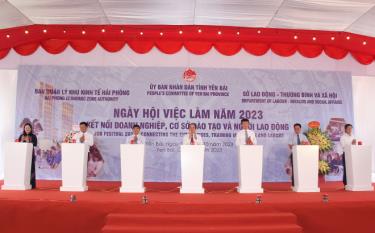 The Yen Bai provincial People's Committee, in collaboration with the Hai Phong Economic Zone Authority, organised a job fair connecting businesses, training facilities and workers in the province and other localities, at the Yen Bai vocational college on October 28.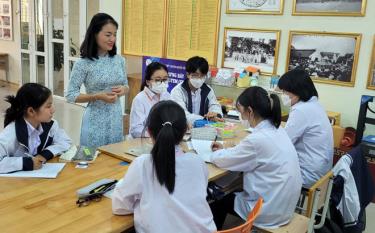 A total of 1,061 candidates from high schools in the province participated in an exam held from September 27-30 to select excellent students in the academic year 2023-2024.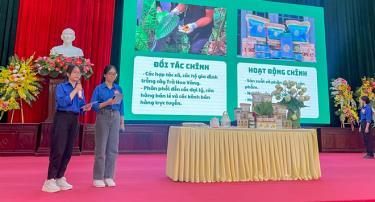 The finale of the 4th youth startup idea and project competition of Yen Bai province was held in Van Chan district on October 10 by the provincial Committee of the Ho Chi Minh Communist Youth Union (HCYU) and the provincial chapter of the Vietnam Youth Federation (VYF).