Happiness in village of Mong ethnic people
YBO - There are many different conceptions of happiness, but to Mong ethnic people in general and those in Suoi Giang commune of Yen Bai province's Van Chan district in particular, happiness is very simple.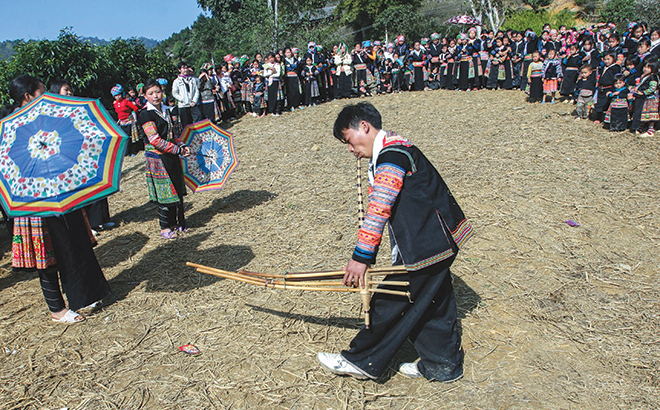 People in Suoi Giang enjoy a spring festival.
The small family of Giang A Henh, a resident in Pang Cang hamlet of Suoi Giang commune, Van Chan district, is now full of joy. Thanks to good income last year and the COVID-29 pandemic brought under control, he planned bigger celebrations for the coming Tet (Lunar New Year).
Cooking their meal, he told his children that after harvesting and selling the new batch of Shan tea to a local cooperative, he will accompany his wife and children to go to Nghia Lo town for shopping and eating dishes that the kids love. Hearing that, the children jumped for joy and hugged their father. So simple happiness is!
He said his children can go to school, he and his wife have stable income to support their family, the communal health station is nearby, and they can again access to electricity and convenient roads, all of which are enough for them to be happy.
Trang A Pao, who resides in Giang B hamlet, held that when he manages to completely repay his bank debt, escape from poverty, and build a durable house for his family, it is happiness.
As his eldest daughter was not in good health since she was born, Pao did everything he could to cure her illness but of no avail. In the meantime, his family's resources became exhausted and they fell into poverty.
Pao and his family were determined to ensure a comfortable life for their daughter and be free of worries about how to make ends meet.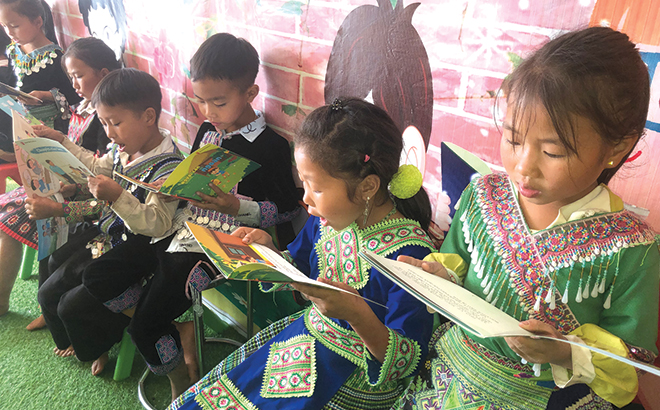 Students of the Suoi Giang Primary and Junior High School read books at the "Green Library" corner.
To do that, Pao borrowed 30 million VND (nearly 1,300 USD) from the Van Chan branch of the Vietnam Bank for Social Policies to farm cinnamon, pigs, and chickens. Industriously working and saving, he gained enough money to repay all debts, build a house, and get rid of poverty in 2019. At present, his cinnamon farming area covers 4ha, generating about 3 tonnes of bark annually over the last two years.
Using short-term profit to fund long-term livelihoods, he has also raised about 100 chickens each brood and three broods each year, earning 100 million VND annually. Realising high demand from tourists, he has also invested 20 million VND in farming "dui" (bamboo rats) on a trial basis.
Thanks to self-learning, Pao has succeeded in mastering bamboo rat farming and breeding techniques.
He said although having escaped from poverty, he and his wife have kept working to improve their life and better care for their children.
It is encouraging that progressive families like those of Henh and Pao are increasing in Suoi Giang commune. Staying industrious, they have not depended on natural forest but their own efforts to develop tea, cinnamon, and animal farming to raise income.
In 2022, per capita income in Suoi Giang reached 30 million VND while the household poverty rate was brought down to 30%. Up to 98% of people of the working age have jobs, and all children aged five went to school.
Chairman of the communal People's Committee Luong Van Tam said that last year, Suoi Giang helped four poor families build houses, upgraded the local health station, and expanded the power grid to Tap Lang hamlet – the last in the commune. Up to 88% of inter-hamlet roads, 54% of roads traversing villages and fields were paved and expanded.
Suoi Giang is confident of achieving a happiness index of 70%, the second highest level, in the time ahead, he added.
Other news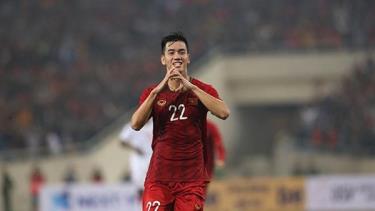 Vietnamese striker Nguyen Tien Linh has been listed among the 25 nominees for the Best Footballer in Asia 2022 award organised by Titan Sports of China.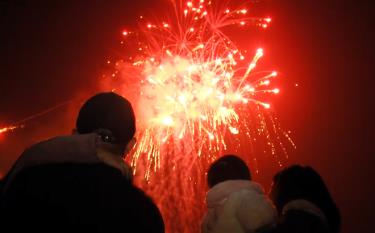 2022 marked the year when the resolution adopted at the 13th National Party Congress started to be put into place, and Yen Bai fulfilled many targets set in its action programme thanks to solidarity and great efforts.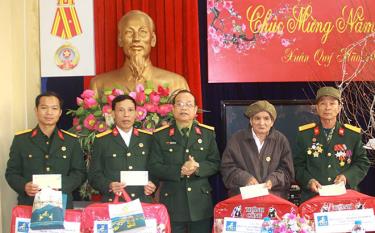 Many activities were organised in Yen Bai province on the occasion of Tet (Lunar New Year) 2023, including visiting, presenting gifts to and supporting social policy beneficiary families and those with difficult circumstances.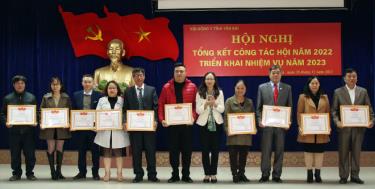 The traditional medicine association of Yen Bai province now has 1,459 members.