President Ho Chi Minh Memorial in Nghia Lo town welcomes more than 2,000 visitors
YBO - On the occasion of the 133rd birth anniversary of President Ho Chi Minh (May 19, 1890 - 2023), the memorial site dedicated to President Ho Chi Minh in Nghia Lo town welcomed many delegations who came to offer incense in tribute to the late leader.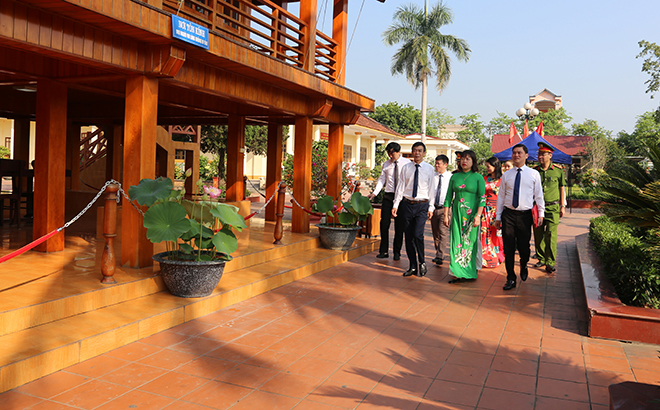 During five days from May 15 to 19, the site welcomed 80 delegations from local Party committees, agencies, departments, associations with over 2,000 people.
The delegations reported to the late leader on their achievements, emphasising that they always pay attention to the building of the Party, the administration, the Fatherland Front and mass organisations, and work with local people in developing the home town in all aspects of economics, politics, and socio-culture. Nghia Lo town is gradually realising the goal of meeting the criteria of type-III urban area associated with the building of a town of culture, tourism and green development by 2025.
Party committees and organisations at all levels are focusing on conducting preliminary midterm assessment of the 2020-2025 term; carrying out socio-economic development tasks, and ensuring national defence and security in 2023, especially the Provincial Party Committee's Action Programme No. 135 on leading the implementation of political tasks this year.
Other news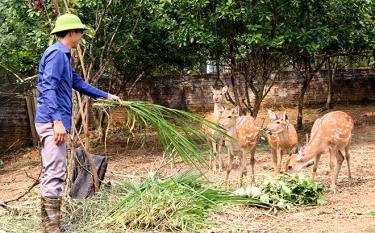 In recent years, many households in Hung Thinh commune, Tran Yen district, have invested in farming native animals, meeting the market demand for specialty meats. This initiative has helped promote economic development and increase income.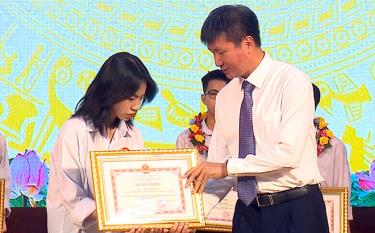 Nearly 200 teachers and students who obtained outstanding achievements in the 2022-2023 school year in the northern mountainous province of Yen Bai were honoured at a recent ceremony held by the provincial People's Committee.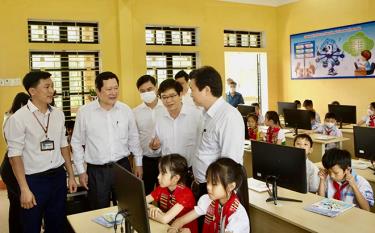 The Ministry of Education and Training has issued a decision recognising that Yen Bai has completed the illiteracy eradication and met the standards for secondary educational universalisation at level 2 since December 2022.
YBO - The provincial Union of Science and Technology Associations, and the Department of Science and Technology of Yen Bai have organised a workshop to discuss ways to promote the role of intellectuals in the province's socio-economic development.